Properties for sale in Al Salam Street
Last updated date:

Tue, 17 May 2022 05:32:24 GMT
3000000 to 8000000

AED
Bloom Gardens, Al Salam Street, Abu Dhabi

Villa

Own This Spacious Corner Semi Detached Villa

Bloom Gardens, Al Salam Street, Abu Dhabi

Villa

Hot Deal | Perfect to Invest | Luxury | Prime Location

Faya at Bloom Gardens, Bloom Gardens, Al Salam Street, Abu Dhabi

Villa

Modern 5BR + Maid\'s Townhouse with Garden.

Bloom Gardens, Al Salam Street, Abu Dhabi

Villa

Elegant Quadplex Villa on a Exclusive Community

Faya at Bloom Gardens, Bloom Gardens, Al Salam Street, Abu Dhabi

Townhouse

Vacant | Light and Bright with Own Privacy

Bloom Gardens, Al Salam Street, Abu Dhabi

Villa

Exclusive! Luxury Corner 5BR Villa Prime Location

Bloom Gardens, Al Salam Street, Abu Dhabi

Villa

7+M Villa |Corner & Single Row| Perfect Family Home !!

Bloom Gardens, Al Salam Street, Abu Dhabi

Villa

Corner & Single Row 5 BR Master Villa | near to the Entrance.

Bloom Gardens, Al Salam Street, Abu Dhabi

Villa

Best Family Home | Private Garden | Prime Location

Faya at Bloom Gardens, Bloom Gardens, Al Salam Street, Abu Dhabi

Villa

Single Row | Zero Chiller Fee | Best Large Layout

Faya at Bloom Gardens, Bloom Gardens, Al Salam Street, Abu Dhabi

Villa

LUXURY PREMIUM VILLA | Huge Layout | Great Investment

Bloom Gardens, Al Salam Street, Abu Dhabi

Villa

Phase III I Luxurious Layout w/ huge size

Bloom Gardens, Al Salam Street, Abu Dhabi

Villa

Phase II I Luxurious Community I Big Garden

Bloom Gardens, Al Salam Street, Abu Dhabi

Villa

Maids Room | Perfect Family Home | Tenanted

Bloom Gardens, Al Salam Street, Abu Dhabi

Townhouse

Spacious Unit | Wonderful Community | The Best Price

Faya at Bloom Gardens, Bloom Gardens, Al Salam Street, Abu Dhabi

Townhouse

Hot Deal I Ready to Move In I Vacant I Garden

Faya at Bloom Gardens, Bloom Gardens, Al Salam Street, Abu Dhabi

Townhouse

PREMIUM !! 5++ BR Corner unit

Bloom Gardens, Al Salam Street, Abu Dhabi

Townhouse

Well Maintained & Elegant 3BR Townhouse.

Faya at Bloom Gardens, Bloom Gardens, Al Salam Street, Abu Dhabi

Townhouse

Smart & Huge Layout I Maids Room I Balcony

Faya at Bloom Gardens, Bloom Gardens, Al Salam Street, Abu Dhabi

Townhouse

Modern Single Row 5 BR TH with Large Garden

Faya at Bloom Gardens, Bloom Gardens, Al Salam Street, Abu Dhabi

Villa

Furnished & Modified 4BR Villa w Lush Gardens

Faya at Bloom Gardens, Bloom Gardens, Al Salam Street, Abu Dhabi

Villa

FOR SALE Villa | 5 BR | Terrace | Guest Room

Faya at Bloom Gardens, Bloom Gardens, Al Salam Street, Abu Dhabi

Townhouse

Hot Deal! Huge Home Perfect for Growing Families

Faya at Bloom Gardens, Bloom Gardens, Al Salam Street, Abu Dhabi

Townhouse

MOVE IN READY I Huge Plot Size I Maids Room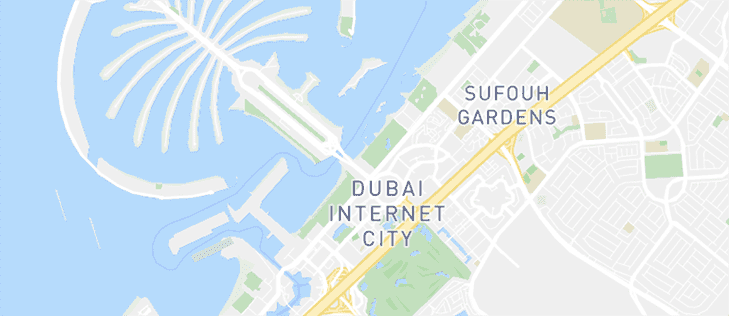 See Listings on the Map
Explore the area
Be the first to hear about new properties
Buying a Property in Al Salam Street
Owing to the fact that property prices in Abu Dhabi fell by 3.2% in the third quarter of 2018, house-hunters are buying properties in Abu Dhabi. Many of the properties that people are purchasing lie in the real estate of Al Salam Street, now known as Sheikh Zayed Bin Sultan Street. Stretching from Sheikh Zayed Bridge to Corniche Road, Salam Street runs through the Robat Street and the main shopping area. An AED 5 billion project, Al Salam Street consists of a 3.6-kilometre tunnel, which is the longest tunnel in the entire Middle East. In addition to that, Al Salam Street also contains an underpass close to Khalifa Park and a long road that connects Sheikh Zayed Street to Al Salam Bridge. Consisting of more than two major residential buildings, including Salam Towers, Salam HQ, Mansour Tower, and Bloom Gardens, Al Salam Street intersects with many streets, such as Saada, Falah, Hamdan, Electra, Mina, Electra and Khalifa Street.
Types of Properties in Al Salam Street
Being a sustainable street in Abu Dhabi, Al Salam Street consists of over 51 property units, out of which there are 27 villas and 32 townhouses. Unrivalled in their living standards, the villas have a built-up area between 2,913 sq. ft. and 10,000 sq. ft. However, the townhouses range between 2,796 sq. ft. and 4,556 sq. ft. Integrating a blend of Italian and Andalusian design aesthetic, the villas consist of 3 to 5 bedrooms with an en-suite bathroom, laundry room, a separate guest room with an attached bathroom, and a kitchen. When it comes to townhouses, they come with 3 to 5 bedrooms, containing an entrance lobby, guest room, well-coordinated living and dining area, maid's room, private garden, swimming pool, and a huge terrace.
Sale Price Trends for Properties in Al Salam Street
As Abu Dhabi grew and developed, so did Al Salam Street. Now, it contains various malls, restaurants, and cafes that offer quality food and products to the occupants. Being located near stunning islands and beaches, such as Al Raha Beach, Saadiyat Island and Al Reem Island, it also offers waterfront living. Thus, if you want to be a part of such a community, buying a unit in Al Salam Street can be the right option for you. The sale trend of villas in Al Salam Street starts from AED AED 3,000,000 and goes up to AED 20,000,000. However, the price of townhouses in Al Salam Street ranges between AED 2,950,000 and AED 4,700,000.
Popular Areas of Al Salam Street
Situated in the vicinity of Al Salam Street, in the Khalifa International Bowling Centre, Lucky Strike Cafe offers American cuisine to its clients. It serves burgers, hot dogs, sandwiches, fish and chips, pizzas, wings, nachos, fries, nuggets, and cold beverages. It also hosts various corporate events and birthdays where it serves party meals, buffet style menus, celebration cakes, and ice-cream. Being open from Monday to Sunday from 9 am to the midnight, Lucky Strike also serves desserts that include chocolate bars and Haagen Daz cream cones. Similar to the Lucky Strike Cafe, there is another restaurant called Tinapay that offers more than 50 continental dishes, including special appetizers, salads, soups, and breakfast specials to the customers. It remains open from 9:00 am to 1:00 am from Saturday to Sunday. Situated 8 kilometres off Al Salam Street, there is a famous shopping outlet, Mushrif Mall which contains a three-level complex, spreading over an area of 58,000 sq. m. Catering to all kinds of clients, including expatriates and locals, Mushrif Mall contains over 200 retail outlets, coffee shops, prayer halls, cafeteria, entertainment areas, and a spacious parking enclave.
Reasons for Investing in Al Salam Street
For those working near Abu Dhabi International Airport, living in Al Salam Street is a logical choice. The commute is short and the prices are affordable. In close proximity to the iconic community of Tourist Club Area (TCA) - one of the top 47 construction projects of Abu Dhabi - Al Salam Street is also a major tourist hotspot.