Properties with floor plans
Properties for rent in Al Salam Street
Last updated date:

Wed, 05 Oct 2022 04:44:39 GMT
43000 to 210000

AED

yearly
Bloom Gardens, Al Salam Street, Abu Dhabi

Villa

Good Price | Comfortable Villa in Salam St

Mansour Tower, Al Salam Street, Abu Dhabi

Apartment

No Commission!!! Huge 3 Bedrooms in Electra Street!

Faya at Bloom Gardens, Bloom Gardens, Al Salam Street, Abu Dhabi

Villa

Modernized Home Perfect for your Family-Book Now!

Bloom Gardens, Al Salam Street, Abu Dhabi

Townhouse

Hot Deal| Spectacular 3BR+Maids | Garden| Terrace

Faya at Bloom Gardens, Bloom Gardens, Al Salam Street, Abu Dhabi

Villa

Gorgeous Villa | Prime Location | High End Layout

Faya at Bloom Gardens, Bloom Gardens, Al Salam Street, Abu Dhabi

Villa

3 Bed with maidsroom in Faya bloom garden

Al Salam Street, Abu Dhabi

Villa

4BHK WITH TERRANCE + MAIDS ROOM + STORE ROOM + DRIVER STUDIO + 2 PARKING | 3 MAJLIS

Al Salam Street, Abu Dhabi

Apartment

LOW-SECURITY DEPOSIT! 2 BEDROOM - WARDROBES & MASTER ROOM AVAILABLE - SALAM STREET

Faya at Bloom Gardens, Bloom Gardens, Al Salam Street, Abu Dhabi

Villa

Excellent Layout | Prime Community | Ready to Move

Bloom Gardens, Al Salam Street, Abu Dhabi

Villa

HOT DEAL | SINGE ROW | HUGE GARDEN | EXCLUSIVE 3BHK

Bloom Gardens, Al Salam Street, Abu Dhabi

Villa

VACANT | Luxurious Community | Maids Room

Faya at Bloom Gardens, Bloom Gardens, Al Salam Street, Abu Dhabi

Villa

Grab This Great Opportunity | Spacious Layout | Perfect Location

Al Salam Street, Abu Dhabi

Apartment

For rent a two-bedroom apartment on Al Falah Street

Bloom Gardens, Al Salam Street, Abu Dhabi

Townhouse

The Lifestyle Of Your Dreams Awaits Here!

Faya at Bloom Gardens, Bloom Gardens, Al Salam Street, Abu Dhabi

Townhouse

Luxurious Townhouse | Exclusive Community| Spacious Layout

Al Salam Street, Abu Dhabi

Apartment

ONE MONTH FREE! 2 BEDROOM + PARKING AVAILABLE - CENTRAL GAS & AC - SALAM STREET

Bloom Gardens, Al Salam Street, Abu Dhabi

Villa

3 Bedroom Villa + Maids Room| Ready To Occupy

Bloom Gardens, Al Salam Street, Abu Dhabi

Townhouse

Comfortable TH|Rent It Right Away|Amazing Offer

Faya at Bloom Gardens, Bloom Gardens, Al Salam Street, Abu Dhabi

Villa

Upcoming July | All Amenities | Prime Location

Al Salam Street, Abu Dhabi

Villa

CLEAN AND GREAT VILLA FOR RENT

Al Salam Street, Abu Dhabi

Apartment

Fully Furnished | 1 Bedroom+ Hall | Balcony | 6 Payments | Salam Street |

Al Salam Street, Abu Dhabi

Apartment

Hot Deal | 3BR + Maids | Balcony | Prime Location |

Al Salam Street, Abu Dhabi

Apartment

Hot Offer | 3BR + Maids | Prime Location | Book Now |

Al Salam Street, Abu Dhabi

Apartment

Hot Deal | Stunning 2BR | Balcony | Basement Parking |
Find homes by commute time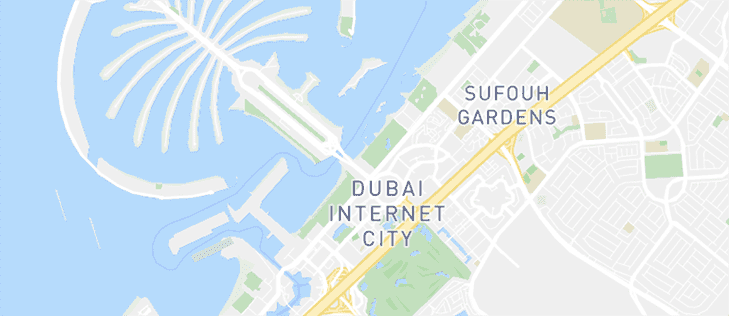 See Listings on the Map
Explore the area
Be the first to hear about new properties
Renting a Property in Al Salam Street
The rents in Abu Dhabi declined massively during the third quarter of 2018. According to Reidin's Residential Property Rental Price Index for Abu Dhabi, there is 3% decline in the overall rentals of investment areas, such as Hydra Village, Hidd Al Saadiyat, Al Raha Beach and Al Reef, Abu Dhabi islands, such as Khalidiyah, Bateen and Muroor, and off-island areas, such as Muhammad Bin Zayed City, Golf Gardens and Al Raha Gardens. Considering this a great opportunity, people are taking properties on rent in Abu Dhabi. Renamed as Sheikh Zayed Bin Sultan Street, Al Salam Street is one of the main thoroughfares in Abu Dhabi that runs through Robat Street and ends at the intersection with Saada Street. Consisting of various attractions, such as Khalifa Park and Geneva Clock, Al Salam Street is a project worth AED 5 billion.
Types of Properties in Al Salam Street
Offering a full range of services, Al Salam Street contains three major residential areas, such as Mansour Tower, Salam HQ and Bloom Gardens. Bloom Gardens contain over 80 properties out of which there are over 37 flats, 39 villas and 41 townhouses. However, Salam HQ and Mansour Tower consist of over 6 offices. Built with high-end finishes, the apartments in Al Salam Street come in multiple configurations, such as studios, 1-bedroom, 2-bedroom, 3-bedroom and 4-bedroom flats with a built-up area ranging between 800 sq. ft. and 4,000 sq. ft. Showcasing Andalusian architecture, Al Salam Street villas are made up of 3-bedroom, 4-bedroom and 5-bedroom houses, featuring airy rooms, spacious balconies, state-of-the-art gym, private swimming pool and a maids room. Showcasing modern architectural diversity, the townhouses in Al Salam Street feature an open living and dining area, master bedrooms with en-suite bathroom, a terrace, closed kitchen, maid's room and a covered parking space.
Rent Price Trends for Properties in Al Salam Street
Al Salam Street residential communities are based on an upscale living standard that focuses on offering leisure, sports and educational facilities to the residents. If you are in pursuit of such a community, renting a villa, townhouse or apartment in Al Salam Street would be a reasonable option. The rental price of apartments starts from AED 50,000 and goes up to AED 210,000 per annum. Likewise, the rent of villas ranges between AED 180,000 and AED 370,000 per year. If you are in search of a more affordable unit, townhouses in Al Salam Street can be good for you. The rental trend of townhouses in the said community starts from AED 185,000 and goes up to AED 270,000 per annum.
Popular Areas of Al Salam Street
Situated near the eco-friendly community of Al Salam Street, Sumaq is a premier restaurant that provides fresh food. The best part about this restaurant is that it provides customers with an option to opt for a customized dish. From having to pick their own protein, such as chicken, beef and falafel to choosing veggies and toppings such as pickles and parsley and sauces from harissa mayo, lemon olive oil, hot sauce, garlic, and tahini, they get to do make their own shawarma. Besides that, it also lets them select from an array of cold beverages such as mint lemonade, fresh orange, apple, carrot and pomegranate juice. Lying close to the Al Salam Street, there is a one-stop shopping destination in Abu Dhabi, Khalidiyah Mall. Consisting of 160 stores, Khalidiyah Mall stretches across an area of 86,000 sq. m. Opened in January 2007, Khalidiyah Mall is managed and owned by Lulu Group International. Consisting of Cine Royal Cinema, Bowling City, food courts, ice-cream parlours, anchor shops, kiosks, banks, books and departmental stores, Khalidiyah Mall offers various sales throughout the year.
Reasons for Renting in Al Salam Street
Suited to both young professionals and families, the residential units in Al Salam Street are dotted with courtyards, green spaces and parks. Its location is also very ideal for those who are in search of a space that is accessible from all areas of Abu Dhabi. Being in the core of the capital, these units lie close to Danube Metro Station that helps them manage their commute. Offering great value for money, these units also provide a great mix of nationalities so that occupants can learn about different cultures and embrace this cultural diversity.