Properties with floor plans
Properties for sale in Al Nahyan
Last updated date:

Fri, 30 Sep 2022 11:07:48 GMT
7500000 to 24000000

AED
Al Nahyan, Abu Dhabi

Residential Building

Corner Residential Building of 5 Floors for Sale

Al Nahyan, Abu Dhabi

Villa

3 Villa for Sale | Each Villa 6 Bedrooms with Private Entrance

Al Nahyan, Abu Dhabi

Villa

For sale villa in Abu Dhabi Al Nahyan area. At Al Wahda Club, two floors and a roof It is located on three main streets very good place

Al Nahyan, Abu Dhabi

Villa Compound

For Sale Super 3Villas Compound |6 bed room

Al Nahyan, Abu Dhabi

Residential Building

Building 28 Apartments | High Income | Privileged Location |

Al Nahyan, Abu Dhabi

Villa Compound

For Sale | Great Compound 3 Villas | Age 8 Years Only | 100 x 150 |

Al Nahyan, Abu Dhabi

Villa Compound

Compound 4 Villas on Corner and 2 Streets
Find homes by commute time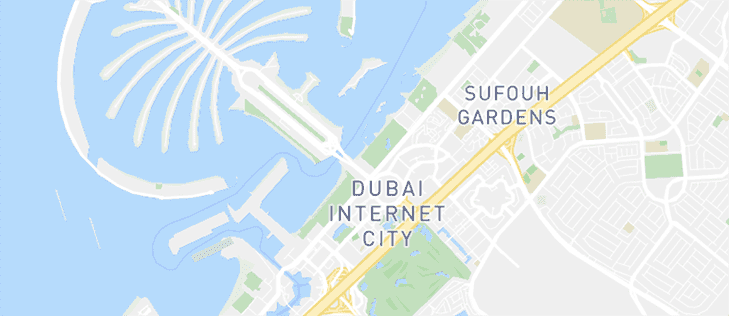 See Listings on the Map
Explore the area
Be the first to hear about new properties
Buying a Property in Al Nahyan
Easily reached from the main Hazza bin Zayed Street, a mix-use development, Al Nahyan borders with Al Etihad and Qasr Al Bahir. This area mostly features residential real estate which includes villas, apartments and entire residential buildings for sale, alongside some commercial properties inclusive of offices and shops. A substantially huge neighbourhood in the vast Abu Dhabi real estate market, Al Nahyan also falls on the main E10 freeway and is in close proximity to the significantly plush Mangrove National Park. Residents of Al Nahyan also have easy access to some of the most high-end amenities and facilities, whilst living in the Emirate of Abu Dhabi, alongside a high number of retail options, malls, schools, supermarkets and more.
Types of Properties in Al Nahyan
Even though a majority of the residential properties in Al Nahyan comprise of villas and apartments, the flats are found in 13 to 16-storeyed high-rise residential towers, with sleek post-modern designs that fuse in well with the general ambience of the city. The apartments are made up of studios and 1, 2 and 3-bedroom flats which span from 456 to 750 sq. ft, 800 to 1000 sq. ft., 1,200 to 1,550 sq. ft. and 1,750 to 2,300 sq. ft. respectively. On the other hand, villas have quite contrasting architectural designs, showcasing a rather traditional undertaking, with traditional Arabian styles. Al Nahyan villas for sale have differing number of bedrooms, mostly coming with around 5 to 8 bedrooms and having total living spaces that range between 3,200 to 9,500 sq. ft. One will find various office spaces in Al Nahyan. The floor size will range anywhere between 142 sq. ft. to a whopping 4,714 sq. ft.
Sale Price Trends for Properties in Al Nahyan
As of now, there are not many options for people looking to buy into Al Nahyan other than the opulent flats and some residential buildings. Nonetheless, the prices of villas usually start at AED 12,500,000 and the residential buildings for sale in Al Nahyan currently are going for a minimum of AED 80,000,000.
Popular Areas of Al Nahyan
The real estate in Al Nahyan is a vibrant blend of schools, restaurants, official buildings, supermarkets and a myriad of retail outlets. In the enclave of the community are offices of Sky News Arabia, UAE Space Agency, Al Ittihad Newspaper, Ministry of Youth & Culture and also the Ministry of Health. There are ample hospitals and healthcare centres, such as The Berlin Medical, Universal Hospital Tower, NMC and Yas Healthcare amongst others. Al Nahyan Stadium quite naturally also lies in the vicinity of the community. Meanwhile, some of the hottest dining spots in the community are Dallas, Cantina, Pascal Tepper French Bakery, Salam Bombay – which is quite close to the My First Gym – Tasty Rice, Kuzina, the Chocolate Republic Café and Biancorosso Pizza. As there are a great number of schools and other educational establishments, Al Nahyan is also ideal for families with kids as well as students who may look into living in this area.
Reasons for Investing in Al Nahyan
Other than enjoying decent ROI projections, people considering to buy in Al Nahyan can benefit from a lot of other factors as well. First and foremost, investing in property would ensure a steady and secure income stream and capital growth for the buyers, especially when they are buying in the right location and Al Nahyan is just that. Moreover, being one of the most sought-after communities in Abu Dhabi, owners can also look into sub-letting their properties leading up to a nice supplementary income. It is also easier for owners to get bank loans if they already own a property.