Apartments for sale in West Avenue
Last updated date:

Wed, 28 Sep 2022 03:46:27 GMT
1200000 to 2550000

AED
West Avenue, Dubai Marina, Dubai

Apartment

Investor Deal | Upgraded | Fully Furnished

West Avenue, Dubai Marina, Dubai

Apartment

Largest Layout | Marina View | High Floor

West Avenue, Dubai Marina, Dubai

Apartment

Exclusive | Fully Furnished | Vacant | Near Metro

West Avenue, Dubai Marina, Dubai

Apartment

Vacant 2br|West Avenue| Prime Location| Dubai marina

West Avenue, Dubai Marina, Dubai

Apartment

1 Bed | Investment Opportunity | Balcony

West Avenue, Dubai Marina, Dubai

Apartment

Marina View | Modern Interior | 2 BHK

West Avenue, Dubai Marina, Dubai

Apartment

Large terrace | Rented | Great ROI | 1 Bed

West Avenue, Dubai Marina, Dubai

Apartment

Low Floor | Modern Finish | Large Balcony

West Avenue, Dubai Marina, Dubai

Apartment

Exclusive! | High Floor | Fitted Kitchen I Vacant

West Avenue, Dubai Marina, Dubai

Apartment

Corner Unit | Modern Finish | Bright Apartment

West Avenue, Dubai Marina, Dubai

Apartment

Largest Type | Prime location | Tenanted

West Avenue, Dubai Marina, Dubai

Apartment

Price Reduction | 2 Bed | High Floor | Vacant |

West Avenue, Dubai Marina, Dubai

Apartment

Excellent Investment | Fully Upgraded | Furnished

West Avenue, Dubai Marina, Dubai

Apartment

Well Maintained | Motivated Seller | Amazing Offer

West Avenue, Dubai Marina, Dubai

Apartment

Prime Location | Tenanted | Fully Furnished

West Avenue, Dubai Marina, Dubai

Apartment

MARINA VIEW | MODERN 2 BEDROOM | TENANTED UNIT

West Avenue, Dubai Marina, Dubai

Apartment

Marina View | Prime Location | Tenanted

West Avenue, Dubai Marina, Dubai

Apartment

05 Series | High Floor 2 BR | Marina View

West Avenue, Dubai Marina, Dubai

Apartment

High Floor | Exclusive | Fitted Kitchen I Vacant

West Avenue, Dubai Marina, Dubai

Apartment

Furnished | Amazing Open View | Near Metro

West Avenue, Dubai Marina, Dubai

Apartment

Marina Views | Modern Finishing | 2 Bed

West Avenue, Dubai Marina, Dubai

Apartment

High Floor |Modern Finishing| Rented 2BR
Find homes by commute time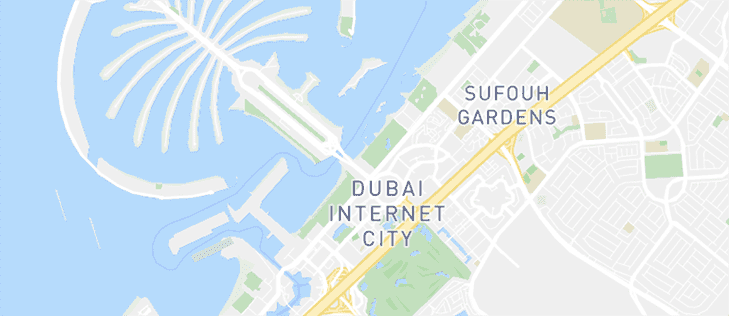 See Listings on the Map
Explore the area
Be the first to hear about new properties
Buying an Apartment in West Avenue
Dubai never fails to amaze you especially when it comes to luxury living standards and the chic lifestyle there is on offer in the residential districts. West Avenue apartments for sale, are conveniently located amongst many of Dubai Marina's amenities such as restaurants, bars, supermarkets and public transport. Real estate opportunities in Dubai can be found easily as they can be a place to live or to buy for investment purposes as well.
Types of Apartments in West Avenue
West Avenue offers amazing opportunities for buying 1-bed, 2-bed and 4-bedroom apartments with various combinations of bathrooms, parking, balcony, kitchen etc. The first type of apartments for sale include single bedroom along with 2 bathrooms. The second type have 2-bhk apartments for sale along with 2 to 3 bathrooms. The third type of flats include 4 bedrooms along with a total of 5 bathrooms. In short, whatever your demands are, you can find a perfect home in West Avenue.
Sale Price Trends for Apartments in West Avenue
There is a good number of listed apartments to choose from. The apartments for sale in West Avenue can be bought for as low a price as AED 1,180,000. While the trend gradually increases up to AED 2,350,000 and then it takes a big jump to the most expensive property you can buy for AED 8,000,000. 1-bedroom apartments for sale in West Avenue with two bathrooms are the least expensive while four-bed flats with 5 bathrooms are as expensive and luxurious as it gets.
Highlights of West Avenue
The tower is amazing with state of the Art facilities and the ultra-modern design and attention to detail is evident once witnessed, which makes West Avenue one of the most desirable residential towers in the heart of Dubai Marina to live in, and to enjoy the luxurious and stylish life. It features sleek lines and floor-to-ceiling windows both inside and out to create a spectacular facade, capturing the splendour of Dubai living. Designed with a modern lifestyle in mind, the properties for sale in Dubai Marina captivate those who are buying properties in Dubai.