Apartments for sale in Danet Abu Dhabi
Last updated date:

Tue, 27 Sep 2022 12:12:50 GMT
950000 to 1200000

AED
Burj Al Yaqut, Danet Abu Dhabi, Abu Dhabi

Apartment

Best Deal | Cheapest Price | High Floor!

Burj Al Yaqut, Danet Abu Dhabi, Abu Dhabi

Apartment

Cheapest and Best Deal - Higher Floor

Burj Al Yaqut, Danet Abu Dhabi, Abu Dhabi

Apartment

Apartment in a Luxurious/Relaxing Location
Recommended properties based on your last searches
Find homes by commute time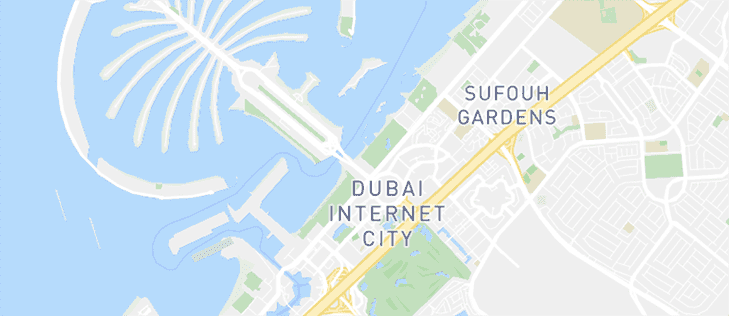 See Listings on the Map
Explore the area
Be the first to hear about new properties
Buying an Apartment in Danet Abu Dhabi
Abu Dhabi has a lot of real estate opportunities. Properties in Abu Dhabi depict traditional Arabic culture but are built with a modern outlook. Located in the heart of Abu Dhabi city centre and surrounded by landscaped areas, Danet Abu Dhabi is a residential community consisting of 1 to 4-bedroom apartments that are available for buying and renting. These apartments occupy a total space from 903 sq. ft. to 2,755 sq. ft. These houses are situated near Airport road (2nd street) and Khaleej Al Arabi (30th street) and connected with Abu Dhabi highway through Dhafer Street and Rabdan Street. Property in Danet Abu Dhabi consists of a mixed-use of residential and commercial buildings, making basic amenities like schools, hospitals, restaurants, grocery stores and nurseries easily accessible. Apartments have a concierge and a security staff available 24/7. The Sheikh Zayed Grand Mosque is also just a drive away.
Types of Apartments in Danet Abu Dhabi
Danet Abu Dhabi have unfurnished flats providing multiple bedrooms with built-in wardrobes and attached baths. The kitchens of these apartments are spacious. The apartments have a balcony with a striking view of the landmarks of the city, along with a partial view of the sea and Abu Dhabi Corniche. Central air conditioning, heating systems, intercom, satellite/cable tv and broadband internet are already installed in these residential units. Apartments in Danet Abu Dhabi have a cafeteria, a garden and a play area for the kids within the boundaries of this residential building. These apartments have a covered car parking allowing the residents to park their vehicles indoors.
Sale Price Trend for Apartments in Danet Abu Dhabi
The apartments in this community differ in price because of their specific location and covered area. The cost of a 1-bedroom apartment of sale in Danet Abu Dhabi ranges from AED 1,000,000 to AED 1,200,000 whereas the sale price of a 2-bedroom apartment on an average is AED 1,727,000. These apartments are also available on a mortgage with 25% down payment and 3.24% interest rate for a period of 25 years.
Lifestyle in Danet Abu Dhabi
Apartments offer a shared gymnasium and swimming pool for the residents. The apartments are close to numerous theme parks, gardens and wildlife parks to entertain the tourists and locals. Public transport, Bank/ ATM facility, mosques and walking tracks are just a few footsteps away from this residential community. Because of being located in the centre of the city, the environment of this residential area is that of a cosmopolitan city. The nearby residential areas are the famous Al Reem Island and Saadiyat Island.
Reasons for Investing in Danet Abu Dhabi
Abu Dhabi's residential areas are being further developed with the increase in the population of expats. Danet Abu Dhabi is close to Abu Dhabi National Exhibition Centre (ADNEC) which consists of a few hotels and eateries within its range. Solitaire Coffee Shop, Shakespeare and Co. Café, as well as Yadoo's House Restaurant and Café, are located underneath Danet Abu Dhabi apartments. Zayed Higher Organization for Humanitarian Care and Special Needs, Kids Academy Nursery Al Mushrif, Alreem School, Little Rose Nursery and EduCare Nursery are some of the few well known educational institutes within the neighbourhood of Danet Abu Dhabi. The apartments are based on a freehold property making it a convenient investment option.