Properties with floor plans
Villas for rent in Hor Al Anz
Last updated date:

Wed, 28 Sep 2022 11:01:19 GMT
75000 to 150000

AED

yearly
Hor Al Anz, Deira, Dubai

Villa

4 Bhk Villa For Rent In Horlanz For Staff Accommodation

Hor Al Anz, Deira, Dubai

Villa

3bhk Villa | Family Compound | Swimming Pool, Gym | Aed 75 K

Hor Al Anz, Deira, Dubai

Villa

9 Bedroom Villa available for Staff Accommodation in Hor Al Anz

Hor Al Anz, Deira, Dubai

Villa

3BHK COMPOUND VILLA| AMENITIES | FREE PARKING @72K

Hor Al Anz, Deira, Dubai

Villa

Ready To Move | Pay Monthly | 24x7 Call Centre
Popular Rental Searches for Villas in Hor Al Anz
Find homes by commute time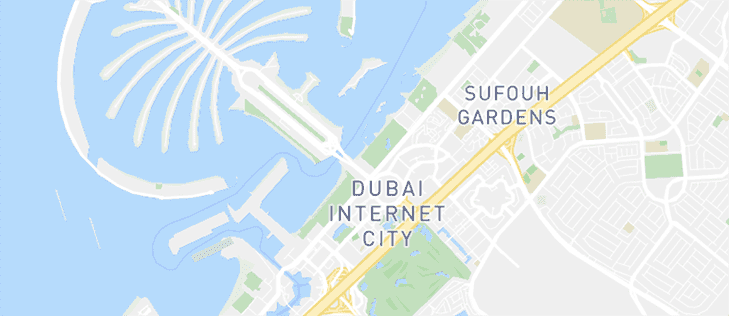 See Listings on the Map
Explore the area
Be the first to hear about new properties
Renting a Villa in Hor Al Anz
Deira is one of the oldest residential neighbourhoods of Dubai, which is still one of the most popular places in the Emirates. Hor Al Anz is a residential scheme situated in Deira, Dubai. There are numerous villas for rent in Hor Al Anz. These properties are located near Talal Super Market and Abu Baker Al Siddique Metro Station 2. Having convenient access to all of your basic needs including education, hospitals, eateries, cafes, bars and restaurants, supermarkets, retail stores, shopping malls, landmarks, hotels, and a number of leisure activities is one of the features of living in Hor Al Anz. Security staff is constantly on guard 24/7 to keep this residential property a safe and peaceful one.
Types of Villas in Hor Al Anz
Hor Al Anz consist of a number of houses, which come in a wide range — 3-bedroom villas to 9-bedroom villas. These properties cover a total residential land from 1,700 square feet to 3,600 square feet approximately. The villas consist of a kitchen, a laundry room, storage room, living and dining area along with an open barbeque area at the rooftop. These villas offer a balcony and a terrace that gives a complete view of this real estate housing scheme. The villas provide a covered car parking for a single vehicle, along with an outdoor parking area. These villas also have central air conditioning and heating systems pre-installed. The Hor al Anz villas have a solar powered water heating system for the convenience of the tenants.
Rent Price Trend for Villas in Hor Al Anz
Among the residential and commercial properties in Deira, Hor Al Anz is a well-known residential unit that has many villas available for rent at different prices. A 4-bedroom rental villa in Hor Al Anz ranges from AED 95,000 to AED 170,000. On an average, a 3-bedroom villa covers an area of 1,706 sq. ft. which costs AED 160,000. The rent is payable on a yearly basis but the mode of payment is flexible as the rent can be paid through four instalments (cheques) to six instalments per year.
Highlights of Hor Al Anz
Deira is one of the oldest built areas of Dubai and ranks on number 6 for having most of the rented apartments in Dubai. Al Ghuriair Centre, one of the oldest malls in Dubai is in Deira. Living in Deira signifies living in the commercial square of the city. Among other residential properties in Dubai, Hor Al Anz is the choice by bachelors as well as families for renting apartments and villas. Hor Al Anz villas for rent are situated near Ramada Continental Hotel, Deira Post Office, and Al Mulla Plaza. Being close to Al Ittihad Road makes it convenient for the residents to travel around the city. Other residential units near this housing scheme are Abu Hail, and Dubai Creek Golf and Yacht Residences. Al Ghurair Group and Hor Al Anz Park are within the proximity of Hor Al Anz.