Last updated date:

Thu, 29 Sep 2022 03:56:56 GMT
250000 to 500000

AED

yearly
Savanah 1, Savannah, Arabian Ranches, Dubai

Villa

Golf Course View I Upgraded I Elegant Design

Savanah 1, Savannah, Arabian Ranches, Dubai

Villa

Golf course view | Fully upgraded | 5 Bedroom

Savanah 1, Savannah, Arabian Ranches, Dubai

Villa

Golf Course View | Upgraded | Near Jess School

Savanah 1, Savannah, Arabian Ranches, Dubai

Villa

Golf Course View – Upgraded – Ready to move-in – Savannah 1

Savanah 1, Savannah, Arabian Ranches, Dubai

Villa

Savannah | Golf Course View | Upgraded | 5 bedroom

Savanah 1, Savannah, Arabian Ranches, Dubai

Villa

Type 4 | Golf Course View | Large Layout

Savanah 1, Savannah, Arabian Ranches, Dubai

Villa

Modified 5 bed villa | Large garden | New Pool

Savanah 1, Savannah, Arabian Ranches, Dubai

Villa

Golf View| 5BR | Vacant Now | Close to School

Savannah, Arabian Ranches, Dubai

Villa

Golf Course View - 5 Bedrooms - Upgraded

Savanah 1, Savannah, Arabian Ranches, Dubai

Villa

Upgraded | Golf Course View | Ready to Move

Savanah 1, Savannah, Arabian Ranches, Dubai

Villa

UPGRADED & EXTENDED | PRIVATE POOL | AVAILABLE OCTOBER 1ST

Savanah 1, Savannah, Arabian Ranches, Dubai

Villa

Upgraded | Vacant | Elegant | Amazing Offer

Savanah 1, Savannah, Arabian Ranches, Dubai

Villa

GOLF COURSE VIEW|VACANT|UPGRADED|PRIME LOCATION

Savanah 1, Savannah, Arabian Ranches, Dubai

Villa

GOLF COURSE VIEW | UPGRADED | WELL MAINTAINED

Savannah, Arabian Ranches, Dubai

Villa

| Vacant Now | upgraded | Golf course view |

Savanah 1, Savannah, Arabian Ranches, Dubai

Villa

Golf Course View / Upgraded / Huge Plot

Savanah 1, Savannah, Arabian Ranches, Dubai

Villa

Type 9 | Landscaped | Close to Pool
Find homes by commute time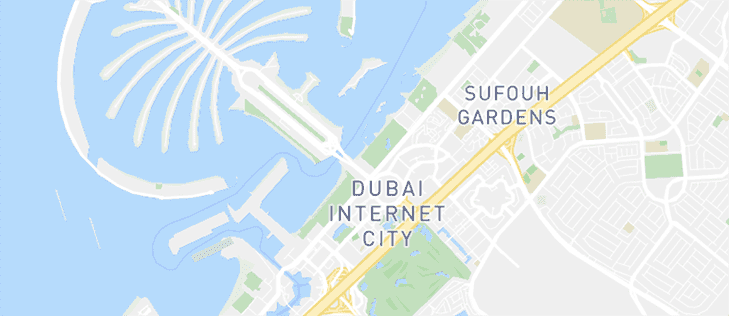 See Listings on the Map
Explore the area
Be the first to hear about new properties
Renting a Villa in Savannah
Being developed by one of the most trusted developers, Emaar, Arabian Ranches is a residential community that has more than 4,000 houses which take up 1,650 acres of area. This community is a desert themed suburb set in a tranquil environment that offers its residents an elegant and peaceful retreat from the chaotic city life. Arabian Ranches offers diverse options for renting a property in Dubai. With the immense detail-oriented designs and uncompromised facilities, renting a property in Arabian Ranches is a decision where you cannot go wrong. Which makes it a popular real estate option for both locals and expats alike. One of the first community, which is presently a thriving neighbourhood, in Arabian Ranches is Savannah.
Types of Villas in Savannah
Displaying over 200 luxury homes, the villas for rent in Savannah are spread over an expanse of 79 acres of area. The houses here come in a layout of 3 and 5-bedrooms units with exceptional finishes. With ceramic tiling throughout and decorative colour palettes which takes inspiration from its surroundings, Savannah villas are made in the highest of quality and standards. The ceilings are 10 feet high in the living spaces while in the principal spaces it is 9 feet high.
Rent Price Trends for Villas in Savannah
Offering elegantly designed luxury homes in a truly established neighbourhood, the villas for rent in Savannah are in growing demand. Situated in a prime location, Savannah offers its residents a fine experience of the distinctive lifestyle of Arabian Ranches. These villas for rent offer extensive living spaces that include balconies, courtyards or terraces which opens into the expansive golf course. The 3-bedroom villas in Savannah have a rental trend that starts from AED 175,000 per year to AED 340,000 per year.
Highlights of Savannah
The villas for rent in Savannah offer various facilities and amenities to its residents. There is a front yard with a covered parking space for two vehicles, which makes renting real estate in Dubai a great experience for locals and expats alike. The villas in Savannah are styled in a contemporary design and the kitchens feature elegant cabinetry and granite countertops. All bedrooms come with built-in wardrobes with an ensuite bathroom for the master bedroom. The rental houses here also provides a maid's room, laundry room and a fireplace. There is also high-speed connectivity for internet, entertainment and telecommunication.