Properties with floor plans
Villas for rent in Palmera
Last updated date:

Tue, 04 Oct 2022 08:11:43 GMT
150000 to 350000

AED

yearly
Palmera 2, Palmera, Arabian Ranches, Dubai

Villa

Two Bed | Study | Close to Pool and Park

Palmera 2, Palmera, Arabian Ranches, Dubai

Villa

3 Bed | Extended | Landscaped | Maids Room

Palmera 1, Palmera, Arabian Ranches, Dubai

Villa

Vacant Soon - Large Plot - Close To Pool

Palmera 1, Palmera, Arabian Ranches, Dubai

Villa

GENUINE LISTING | 3BR + STUDY + MAID | TYPE A

Palmera 1, Palmera, Arabian Ranches, Dubai

Villa

Type B | Landscaped Garden | Available Sep 10

Palmera 3, Palmera, Arabian Ranches, Dubai

Villa

Palmera 3 | Type C | Lake View | Well maintained

Palmera 1, Palmera, Arabian Ranches, Dubai

Villa

Family Home | Ready to Move in | Prime Location

Palmera 1, Palmera, Arabian Ranches, Dubai

Villa

PALMERA 1 | TYPE B | LARGE PLOT | VACATING SOON

Palmera 1, Palmera, Arabian Ranches, Dubai

Villa

TYPE B | LARGE PLOT | QUIET LOCATION | VACANT

Palmera 1, Palmera, Arabian Ranches, Dubai

Villa

Type B | Study Room | Ready to Move in

Palmera 4, Palmera, Arabian Ranches, Dubai

Villa

Great Location | Type C | 2 bedroom | Palmera

Palmera 4, Palmera, Arabian Ranches, Dubai

Villa

Fully Upgraded 4 Bedroom Villa with Private Pool

Palmera 2, Palmera, Arabian Ranches, Dubai

Villa

Vacant NOW! | Extended Type B | Immaculate

Palmera 1, Palmera, Arabian Ranches, Dubai

Villa

Exclusive | Extended | Quiet single row | Large L shape garden

Palmera 4, Palmera, Arabian Ranches, Dubai

Villa

Well maintained | Type B | Vacant and ready to move

Palmera 4, Palmera, Arabian Ranches, Dubai

Villa

Big plot - Type B - Extended 2BR - Unfurnished

Palmera 1, Palmera, Arabian Ranches, Dubai

Villa

4 BR + Maid | Prime Location | Private Garden

Palmera 4, Palmera, Arabian Ranches, Dubai

Villa

Vacant End Oct | Large Plot | Palmera B Type

Palmera 3, Palmera, Arabian Ranches, Dubai

Villa

Lovely 2 bedroom townhouse | Vacant | Nice garden

Palmera 4, Palmera, Arabian Ranches, Dubai

Villa

View of linear Park | Single row | Type B |

Palmera 2, Palmera, Arabian Ranches, Dubai

Villa

Type C | Walk to the pool | Single row

Palmera 2, Palmera, Arabian Ranches, Dubai

Villa

GREAT GARDEN | 04 B/R + MAID | FULLY UPGRADED

Palmera 1, Palmera, Arabian Ranches, Dubai

Villa

FULLY FURNISHED | TYPE C | EXTENDED | IMMACULATE

Palmera 3, Palmera, Arabian Ranches, Dubai

Villa

Type C | Single Row 2 BR | Ready to Move 1st Oct
Find homes by commute time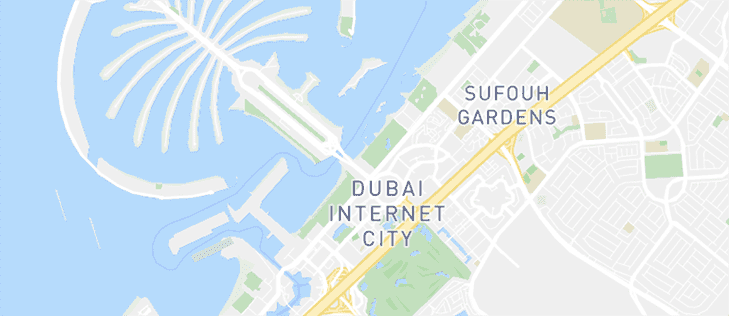 See Listings on the Map
Explore the area
Be the first to hear about new properties
Renting a Villa in Palmera
Arabian Ranches is a residential community of over 4,000 villas set in 1,650 acres, developed by Emaar Properties. Anyone planning to rent a property in Dubai should consider Arabian Ranches as it gives an elegant retreat from the city while providing all necessities. As one of the most sought after residential communities in Dubai, Arabian Ranches is a valued real estate asset. Renting a property in Arabian Ranches provides a life that most people would call perfect. Among the sub-communities of Arabian Ranches, Palmera is a collection of Spanish style elegant villas.
Types of Villas in Palmera
Celebrating imagination, innovation and distinction, Palmera is an established neighbourhood within Arabian Ranches that feature Spanish style cluster homes. Palmera offers 2-bedroom and 3-bedroom houses. The villas in Palmera are a group of clustered houses in sixes and ranges in size from 1,889 to 2,936 sq. ft. Each cluster is accessible through a central entry courtyard. These houses are exceptionally finished and have ceramic tiling throughout and decorative colour palettes.
Rent Price Trends for Villas in Palmera
Located on the western edge of the Arabian Ranches, the villas for rent in Palmera offer generous living spaces along with balconies, courtyards or terraces that overlook the expanse of the Arabian Ranches Golf Course. Situated in a prime location, Palmera villas for rent are unique homes styled in the highest of standards. These villas have a rental trend that starts from AED 125,000 per year to AED 210,000 per year.
Highlights of Palmera
With 24-hour security, the gated community of the villas in Palmera offer its residents the facilities and amenities that aids in celebrating the classic Arabian Ranches lifestyle. As a truly integrated community, the houses for rent here provide various outdoor facilities for its residents such as football pitches, tennis courts, parks fitted with barbeque areas and also play areas dedicated to children. The residents also have access to the Arabian Ranches Golf Club and Dubai Polo & Equestrian Club, which is a key aspect of Arabian Ranches.