Last updated date:

Thu, 22 Sep 2022 08:03:09 GMT
125000 to 200000

AED

yearly
Al Qurm, Abu Dhabi

Villa

3 Bedroom Hall Villa 125K Swimming Pool Gym Bateen Airport Abu Dhabi

al Qurm Compound, Al Qurm, Abu Dhabi

Villa

Spacious 5BR Villa|Luxurious Community| 4 Payments

Al Qurm Street, Al Qurm, Abu Dhabi

Villa

Zero Commission |Up to 4 Payments with Great View
Recommended properties based on your last searches
Find homes by commute time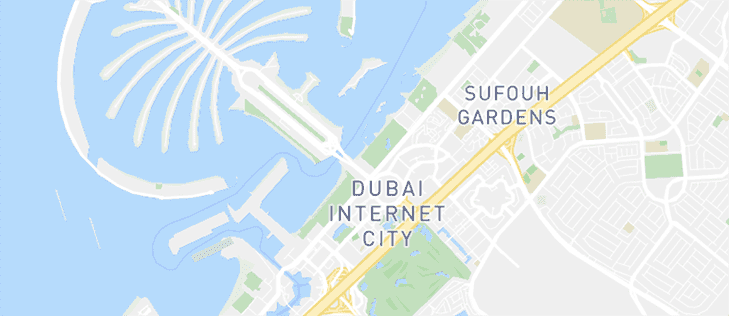 See Listings on the Map
Explore the area
Be the first to hear about new properties
Renting a Villa in Al Qurm
The Abu Dhabi real estate market is growing fast as more expats are attracted to the prospect of working and living in the United Arab Emirates (UAE). To meet the property market demand, the capital of UAE has several communities that offer luxurious accommodation in Abu Dhabi. Similarly, the community of Al Qurm has begun offering various residential units on lease. For example, there are several villas for rent in Al Qurm, perfect for a large family looking to live in a luxury home that is located in the main city. Al Qurm is a fully developed residential and commercial area that runs along Al Khaleej Al Arabi Street. To the east of the community, there's the popular Al Gurm Resort. Directly north of the community, residents will find the Mushrif Mall, a popular destination for Abu Dhabi locals to shop and dine in. There are a variety of Al Qurm properties such as villas that have up to 4-bedrooms or more.
Types of Villas in Al Qurm
4-bedroom villas with 5-baths and 2,620 sq. ft. will come with a dedicated maid's room, a large living area, a huge kitchen and dedicated bathroom for guests. With 5-bedroom villas for rent, residents will enjoy 4,400 sq. ft. of living space. A house in this class will also come with 6 bathrooms. Some 5-bedroom versions will also come with a Majlis dining room and a balcony in the kitchen. Residents will also get a reserved parking spot for their vehicles.
Rent Price Trends for Villas in Al Qurm
The average rental price of a 4-bed villa will be around AED 150K per year. A villa in this category will have 2,620 sq. ft. of residential space. For a larger 4-bed 4,000 sq. ft. home, residents will enjoy the comfort of 5-baths. For a larger 5-bed home with 6-baths, one can expect to pay on average AED 170K annually. Likewise, the living area in this home will be around 4,400 sq. ft. Also, 4 of the rooms will have attached bathrooms.
Lifestyle in Al Qurm
For expats who want to enjoy the high-life, there's plenty of things to do on the weekends. The Wxyz bar in the Aloft Hotel offers fusion cocktails that are known for their tantalizing taste. To enjoy some grilled meats along with a few brewskis, simply head on over to the Viewz Bar which is popular for its late-night food and casual ambience. For a night out with the family, there are several casual and fine dining restaurants in the vicinity. To enjoy authentic Lebanese cuisine, there's the Li Beirut Restaurant that is situated in the Jumeirah hotel. There's also the Hakkasan Abu Dhabi restaurant that serves primarily Chinese dishes; this restaurant is also located inside Jumeirah hotel. For those who prefer Japanese cuisine over Chinese, there's the Samurai Japanese Restaurant which is located in Danet Tower B on Airport Road. For parents who want their children to attend a school with a specific curriculum, there are a variety of educational institutions offering curriculum from India, Germany, United States and the UAE. Apart from all this, some villas in Al Qurm may be facing the ocean, offering luxury ocean front living. The neighbourhood also has its own beach known as Al Bateen beach where folks can enjoy the sun and the sand.
Reasons for Renting in Al Qurm
For those who need to commute within the heart of Abu Dhabi city, it can take up to 20 minutes to get to the Al Bateen Executive Airport. For those who need to get to Abu Dhabi International Airport, they can expect to reach their destination in 40 minutes. Living away from the airport can be a priority for some people don't want to hear the excessive jet noises. The Dubai International Airport is 1 hour and 30 minutes away. Those who need to commute to Bur Dubai can get there in 1 hour 20 minutes. Thus, people who are interested in renting villas in Al Qurm may consider these factors before deciding on moving to this location.