Last updated date:

Sat, 25 Jun 2022 20:03:40 GMT
35000 to 140000

AED

yearly
Warda Apartments, Town Square, Dubai

Apartment

Spacious | Sunrise Views | Vacant Soon

Hayat Townhouses, Town Square, Dubai

Townhouse

Fully Furnished | 4BR M | Pool and Park View

Naseem Townhouses, Town Square, Dubai

Townhouse

Single Row | Landscape Garden | Keys On Hand

Noor Townhouses, Town Square, Dubai

Townhouse

Large Plot |Beautifully Landscaped |Quiet Location

Hayat Townhouses, Town Square, Dubai

Townhouse

Vacant | Natural Grass| Ready To Occupy

Hayat Townhouses, Town Square, Dubai

Villa

VACANT ON 30TH MAY | 3 BED | TYPE 6

SAMA Townhouses, Town Square, Dubai

Townhouse

Type 1 | Close to Pool and Park | Green Belt

SAMA Townhouses, Town Square, Dubai

Townhouse

Perfect Single row | Close to Main Centre

SAMA Townhouses, Town Square, Dubai

Townhouse

Great Location close to Pool and Gym

Naseem Townhouses, Town Square, Dubai

Townhouse

Beautiful property in vibrant surroundings

Safi 1, Safi Apartments, Town Square, Dubai

Apartment

Spacious Layout | Ready to Move | 2 Bedrooms | Safi 1B

Noor Townhouses, Town Square, Dubai

Townhouse

JUST LISTED - Green Belt - Type 1

Parkside, Rawda Apartments, Town Square, Dubai

Apartment

Fully Furnished and Fully Equipped | Pool Views | Big Terrace

Parkviews, Rawda Apartments, Town Square, Dubai

Apartment

FULLY FURNISHED | UPGRADED | BEST OFFER

Zahra Apartments 2A, Zahra Apartments, Town Square, Dubai

Apartment

Well Maintained | GreatLayout| Two Parkings

Rawda Apartments 1, Rawda Apartments, Town Square, Dubai

Apartment

FURNISHED | POOL VIEW | 1 BEDROOM+BALCONY+LAUNDRY+PARKING | RAWDA

Noor Townhouses, Town Square, Dubai

Townhouse

Island kitchen | Next to the pool and amenities

SAMA Townhouses, Town Square, Dubai

Townhouse

Vacant and Ready Stunning 3 BR On Single Row

Jenna Main Square 1, Jenna Main Square, Town Square, Dubai

Apartment

Spectacular Community & Pool - Best Location - Big & Spacious Layout

Zahra Breeze Apartments 4A, Zahra Breeze Apartments, Town Square, Dubai

Apartment

Ready to move in | Spacious 1BHK Apts with Balcony

Zahra Apartments 2B, Zahra Apartments, Town Square, Dubai

Apartment

Large Unit|Sunny apartment|Available July

Noor Townhouses, Town Square, Dubai

Townhouse

Spacious unit | Type 1 | Single row | Available |

Hayat Townhouses 1, Hayat Townhouses, Town Square, Dubai

Townhouse

Landscaped Garden | Available July | Close to Pool and Park 3BR+M

Parkside, Rawda Apartments, Town Square, Dubai

Apartment

Massive Layout | Pool View | 2 Balconies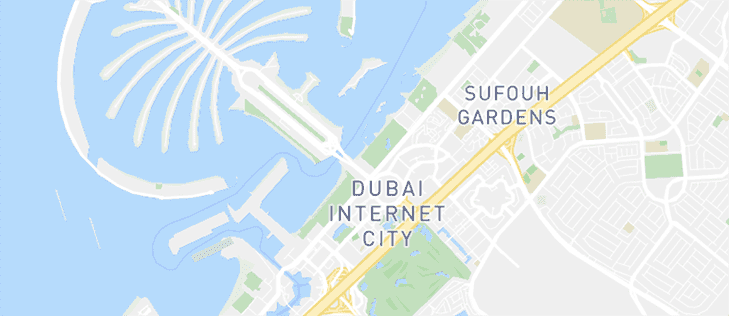 See Listings on the Map
Explore the area
Be the first to hear about new properties
Popular Rental Searches for Properties in Town Square
Renting a Property in Town Square
Amongst the top developers in the real estate market of Dubai stands NSHAMA who have once again, given life to yet another stunning community. Coming with the most exclusive amenities and facilities, Town Square has set a new benchmark for luxury projects. The community is brimming with lush, green gardens and the numerous residential properties in the locale make up for a vibrant modern lifestyle.
Types of Properties in Town Square
A residential area, for the most part, Town Square features an astounding 2,800,000 sq. ft. of greenery, 12 kilometres of jogging and cycling trails and a massive 8,000 sq. ft. space for sports. The homes come packed with state-of-the-art specs and come in the form of villas, townhouses and flats in Town Square. Located within gated communities, the villas and townhouses here are very sleek and stylish. While townhouses can be found in all of the sub-communities – Noor, Zahra, Hayat, Naseem and SAMA Townhouses – the villas for rent are usually in SAMA and Hayat townhouses. Villas will usually offer 3 to 4 bedrooms that have living areas ranging between 2,500 and 3,000 sq. ft. Townhouses share the same number of bedrooms and range between 2,000 to 3,000 sq. ft. Rental apartments in the community are in the sub-communities of Zahra, Warda, Saft, Zahra Breeze, Rawda, Safi and Una apartments – excluding the fabulous flats in Jenna Main Square and Hayat Boulevard – all of which come in the form of studios and 1, 2 and 3-bedroom units that span between 335 and 3,000 sq. ft.
Rent Price Trends for Properties in Town Square
The rental prices for the residential real units in Town Square are market competitive, which means that they are at par with other locales of the same magnitude in Dubai. The apartments have rents that begin at around AED 50,000 and go up to AED 105,000 per annum. One should expect to pay anywhere between AED 100,000 and AED 130,000 for villas while townhouses have rents that start at AED 100,000 and go up to AED 135,000 per annum.
Popular Areas of Town Square
Housing some 500 retail outlets, chic little boutique hotels and Reel Cinemas showing the latest flicks, Naseem Townhouses, in particular, is quite well-known for its extravagance, lush green gardens and environmental-friendly housing options. Situated toward the northwestern region of the community, Naseem Townhouses offer the best amenities and facilities which are reflective of the development's brilliant urban planning. Widespread pathways, intricate tracks and great play areas make the area an ideal place for children. The décor of the properties is done by brilliant well-reputed architects.
Reasons for Renting in Town Square
Ranging from great outdoor swimming pools to exquisite water-works in the locality, life in Town Square is vibrant and unique and the community has gradually climbed the ranks of becoming one of the most sought-after places in Dubai. Quite popular amongst both expat and locals, Town Square is a delightful suburban treat and is fittingly situated near the main Sheikh Zayed Road and Al Qudra Road, with Motor City to the north. There are multiple supermarkets around the area, such as Choithrams and West Zone, and many great restaurants, eateries, pharmacies, hospitals, outdoor areas, mosques and local baqalas seeing to the necessities of the residents. People interested in renting homes in Town Square get cost effective homes, at a great location with no compromise on their luxurious lifestyles.