Properties for sale in Dubai Festival City
Last updated date:

Sat, 25 Jun 2022 08:41:37 GMT
1629000 to 3615000

AED
Al Badia Hillside Village, Dubai Festival City, Dubai

Apartment

Private Terrace | Simplex Apt | Freehold

Al Badia Residences, Dubai Festival City, Dubai

Apartment

Ground Floor Unit | Large Garden | Very Spacious

Al Badia Hillside Village, Dubai Festival City, Dubai

Apartment

Duplex Home | Dubai Creek Views | Large Size

Marsa Plaza, Dubai Festival City, Dubai

Apartment

Creek View | Rented Unit | No Commission | DLD waiver

Marsa Plaza, Dubai Festival City, Dubai

Apartment

Creek View | No Commission | Ready to move

Al Badia Residences, Dubai Festival City, Dubai

Apartment

Beautiful Garden Apt | Huge Terrace

Al Badia Residences 8, Al Badia Residences, Dubai Festival City, Dubai

Apartment

Skyline View | Low Service Charge | Spacious

Al Badia Hillside Village, Dubai Festival City, Dubai

Apartment

Negotiable / Furniture option / Vacant

Marsa Plaza, Dubai Festival City, Dubai

Apartment

Luxurious 2 Bedroom / Bright and Spacious / Amazing Offer

Al Badia Residences 8, Al Badia Residences, Dubai Festival City, Dubai

Apartment

Renovated | Bigger layout | Bright | Next to school

Al Badia Condo 6, Al Badia Condo, Dubai Festival City, Dubai

Apartment

Open view | Large Balcony | Vacant now

Al Badia Residences 8, Al Badia Residences, Dubai Festival City, Dubai

Apartment

Spacious 2 Bedroom + Maid\'s for SALE in Al Badia Residence 8

Marsa Plaza, Dubai Festival City, Dubai

Apartment

Full Creek View|No Commission| Modern Residential

Marsa Plaza, Dubai Festival City, Dubai

Apartment

Creek View | Ready 2BR with maid| Luxury finished

Al Badia Hillside Village, Dubai Festival City, Dubai

Apartment

Massive 1 BR + study

Al Badia Residences 1, Al Badia Residences, Dubai Festival City, Dubai

Apartment

Lush Green View || 3Beds + Maids || Festival City

Marsa Plaza, Dubai Festival City, Dubai

Apartment

Full Creek View| No Commission| Ready To Move

Marsa Plaza, Dubai Festival City, Dubai

Apartment

Full Creek View|No Commission| No Dld Fees

Al Badia Residences, Dubai Festival City, Dubai

Apartment

Spacious | Maids Room | Terrace | Rented

Marsa Plaza, Dubai Festival City, Dubai

Apartment

Full Creek View| No Commission| Ready To Move

Al Badia Residences, Dubai Festival City, Dubai

Apartment

Burj View | Vacant on Transfer | Exclusive Unit

Marsa Plaza, Dubai Festival City, Dubai

Apartment

Full Creek View| No Commission| Ready To Move

Al Badia Hillside Village, Dubai Festival City, Dubai

Apartment

CAPACIOUS 3BR+ MAIDS DUPLEX WITH BURJ KHALIFA VIEW|VIEW NOW

Al Badia Residences, Dubai Festival City, Dubai

Apartment

Ready to move-in | Building 8 | Well Maintained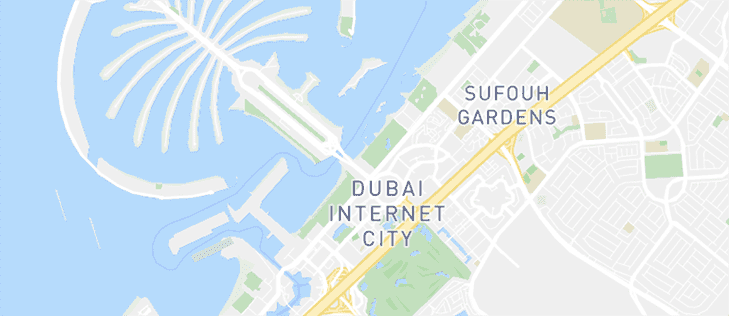 See Listings on the Map
Explore the area
Be the first to hear about new properties
Buying a Property in Dubai Festival City
As the name implies, life in Dubai Festival City is no less than a festival that comes along with spectacular views, activities and residential communities. Famous for its evening light shows and spectacular views of the sunset, the Dubai Festival City Properties are an exciting new destination that is family friendly as well. The master development is owned by Al Futtaim Group while it has also been regarded as one of the largest mixed-use developments in the Middle East.
Types of Properties in Dubai Festival City
The distribution of the Dubai Festival City properties is done such that there are 3 main residential community areas and 2 world-class hotels with numerous entertainment, business and additional residential community projects that are still under construction. The three main residential areas which offer properties for sale in Dubai Festival City are Al Badia Hillside Village, Al Badia Residences and Marsa Plaza. Most of the properties that are available for sale in Dubai Festival City comprise luxury apartments, penthouses and villas. Buyers can invest in 1, 2, 3 and 4-bedroom apartments for sale in Dubai Festival City while there are a few exclusive studio apartments present as well. Dubai Festival City also offers stylish penthouses with sizes over 3,500 sq. ft. The Al Badia Residences have very tasteful 4 to 6-bedroom villas for sale.
Sale Price Trend for Properties in Dubai Festival City
With over 11 billion AED in investments, there is bound to be a subtle spike in the sale price trend of properties in Dubai Festival City. Since the development is being marked as "the hottest new thing", every investor is in it to get a piece of the gorgeous houses the project has to offer. The celebrated Dubai Festival City villas for sale are everyone's cup of tea with their spacious bedrooms, private gardens, and contemporary interior décor. The sale price of these houses starts at an average figure of AED 5,800,000 and goes up to AED 7,950,000. The buying range for Dubai Festival City apartments starts at about AED 800,000 and goes up to AED 5,000,000.
Popular Areas of Dubai Festival City
The Dubai real estate market has a list of larger than life experiences that are offered to the world through unique real projects. Among these unique projects, Dubai Festival City stands tall. Within the development, there are locations such as the Festival Arena and MEES 17 where international shows are held including conventions and global competitions. Another favourite location in Dubai Festival City is the Festival City Waterfront Centre that has over 350 retail stores, cinema complex, and a variety of dining options so you can stay up-to-date with your favourite brands while watching all the latest blockbusters.
Reasons for Investing in Dubai Festival City
Why anyone wouldn't want to invest in one of Dubai's most anticipated multi-purpose development? Not only is it a very dynamic choice for travellers and tourists but the community offers a close-knit environment for its residents. Apart from having stunning houses, the properties for sale in Dubai Festival City come along with perks like 24/7 concierge services, services for waste disposal, community or private swimming pools, areas for BBQ, separate playing areas for children, internet connection and satellite/cable connection. The community also offers highly standardized medical facilities with nearby hospitals including names like Medcare Medical Centre, Imperial Healthcare Institute, Dubai Dental Clinic, Dr Dana Diet Centre, American Cspine Centre, and German Heart Centre Bremen FZ-LLC.