Last updated date:

Mon, 15 Aug 2022 16:32:16 GMT
1200000 to 7500000

AED
Al Rawda 1, Al Rawda, Ajman

Villa

New Villa ready to live in excellent location , design , finishing and condition

Al Rawda 2, Al Rawda, Ajman

Villa

Without down payment, I own a villa in a vital place in Al-Rawda, next to all services, two minutes from Mohamed Ibn Zayed Street, freehold, all natio

Al Rawda 2, Al Rawda, Ajman

Villa

Own an Arab design villa at the best prices, a very luxurious villa, freehold for all nationalities, directly from the owner

Al Rawda 2, Al Rawda, Ajman

Villa

Brand new villa for sale in al rawda 2 , ajman

Al Rawda 2, Al Rawda, Ajman

Villa

Without down payment and at a snapshot price for sale, a modern villa, European design, of the most luxurious villas in Al-Rawda area, super deluxe fi

Al Rawda 2, Al Rawda, Ajman

Villa

For sale, a modern villa in Ajman, wonderful finishing, without down payment and in monthly installments for 25 years, with large bank facilities

Al Rawda 2, Al Rawda, Ajman

Villa

Prefect finishing Brand new super deluxe villa with European design and high quality material and water prove.

Al Rawda 2, Al Rawda, Ajman

Villa

Villa with electricity, water and air conditioners, at a very attractive price, a very excellent villa, a great location, freehold for all nationaliti

Al Rawda 3, Al Rawda, Ajman

Villa

New Brand luxury villa for sale in Al rawda 3 Area Ajman, freehold for all nationalities, in a very excellent location,

Al Rawda 2, Al Rawda, Ajman

Villa

For sale, a super deluxe villa, the first 3D design, in Al-Rawda 2 area, near Sheikh Ammar Street, near a mosque in a very excellent location

Al Rawda 3, Al Rawda, Ajman

Villa

Best Offer 5 bedroom Villa for Sale in Al Rawda ,Ajman.

Al Rawda 3, Al Rawda, Ajman

Villa

For sale in Al-Rawda 3 on the asphalt street, close to Sheikh Ammar Street and close to the mosque

Al Rawda 3, Al Rawda, Ajman

Villa

Now you can own your villa in Ajman with your rent installments Without down payment

Al Rawda 2, Al Rawda, Ajman

Villa

Villa for sale in Ajman, Al Rawda area, freehold for all nationalities, with bank facilities The villa with electricity and water

Al Rawda 3, Al Rawda, Ajman

Villa

For sale, a villa with a stone front, without a down payment, freehold, all nationalities, finishes of the finest finishes, of the finest materials

Al Rawda 3, Al Rawda, Ajman

Villa

Own a classic modern design villa with a large building area without down payment, freehold for all nationalities

Al Rawda 3, Al Rawda, Ajman

Villa

Now you own a distinctive European design villa with the best spaces and prices in the finest areas with the best personal finishes Super Super Dulux

Al Rawda 3, Al Rawda, Ajman

Villa

Exclusive 5 Bed Room Hall Villa For Sale In Al Rawdha 3 Ajman

Al Rawda 2, Al Rawda, Ajman

Villa

Villa Al Rawda 2, a few from Sheikh Ammar Street, close to all services and facilities, the villa is easy to exit to Dubai, Sharjah and all roads, fre

Al Rawda 2, Al Rawda, Ajman

Villa

I own all the financial facilities, a modern villa with luxurious finishes, in the best places in Ajman, direct street on Sheikh Khalifa and Sheikh Mo

Al Rawda 2, Al Rawda, Ajman

Villa

Villa with electricity, water and air conditioners, at a very attractive price, a very excellent villa, a great location, freehold for all nationaliti

Al Rawda 1, Al Rawda, Ajman

Residential Building

brand new building one bedroom,two bedroom,studio and shop. building For sale.

Al Rawda 2, Al Rawda, Ajman

Villa

Villa for sale Al Rawda 2 Area suitable for investment Building in two parts Near abaya roundabout

Al Rawda 2, Al Rawda, Ajman

Villa

Villa Personal Building Hotel Design Large Extension Dubai Design Large Area Qar Street
Find homes by commute time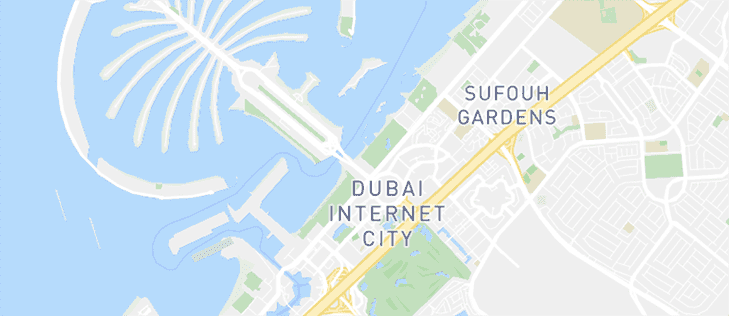 See Listings on the Map
Explore the area
Be the first to hear about new properties
Buying a Property in Al Rawda
Ajman is conveniently situated on the western coast of the United Arab Emirates (UAE). It has a beach that stretches across an area of 16 kilometres on the Gulf coast. Bordering Dubai and Sharjah, Ajman is close to various neighbouring ports. This emirate also consists of beaches where people can bask in the sunshine and spend the day looking at clear waters and Ajman Museum that exhibits artefacts of the 18th century. Keeping in view these remarkable features, people prefer buying properties in Ajman. One such property includes Al Rawda. Located near Al Jurf, Al Rawda lies at the border of Sheikh Maktoum Bin Rashid Street, consisting of Al Hamidiya Police Station. Comprising various residential communities, including Al Rawda 1, 2 and 3, Al Rawda contains more than 293 properties.
Types of Properties in Al Rawda
One of the most popular precincts in Ajman is Al Rawda which is also a significant vantage point for spectacular sunsets. It consists of more than 260 villas that are visually dynamic and the plot sizes range between 3,200 sq. ft. and 53,000 sq. ft. Comprising a gym, study, dedicated bedroom with a built-in closet, guest bedrooms, bathroom, and a separate formal and family living space, these houses are very impressive at first glance. Al Rawda also contains more than 4 residential plots that allow buyers to build their homes from scratch. These plots range between 3,000 sq. ft. and 10,500 sq. ft. Built with high-end finishes, Al Rawda also contains more than 7 residential buildings that range between 929 sq. ft. and 10,000 sq. ft. These buildings contain spacious rooms, an entrance lobby, elevators, and a covered parking space. Al Rawda also contains more than 11 commercial buildings that have built-up areas that range between 3,600 sq. ft. and 16,000 sq. ft.
Sale Price Trends for Properties in Al Rawda
Al Rawda features landscaped gardens, drop-glass chandelier, sliding windows, balcony covered with beam bearings, rooms with tray ceilings, and a kitchen equipped with upper and base cabinetry, double-oven, pro cooking range, and exhaust hood. Keeping in view these features, the properties in Al Rawda serve as an ideal buying option. For those who are interested to buy a larger living space, they can think of purchasing villas in Al Rawda. They are available at a price starting from AED 1,040,000 and going up to AED 2,350,000. However, for those who are in search of a reasonable residential building, they can opt for residential buildings in Al Rawda. They are available at a price that ranges between AED 3,800,000 and AED 45,000,000. Those buyers who are on the lookout for commercial spaces in Ajman, they can buy commercial buildings in Al Rawda. They can be purchased at a cost that starts from AED 5,000,000 and goes up to AED 27,000,000.
Popular Areas of Al Rawda
Lying in the vicinity of Al Rawda, Eat & Drink Restaurant is a premier restaurant in Ajman that started off in 1982 as a cafeteria but then with the passage of time, it grew and opened more than 30 outlets in Ajman, Ras Al Khaimah, Sharjah, and Dubai. It offers Chinese, Lebanese and Indian cuisine to its customers. Its menu has succulent dishes like kash kash kabab, lamb chops and biryani. Located nearby Al Rawda, there is a famous shopping mall, Galleria Mall that extends over 14,000 sq. ft. Consisting of more than 90 retail outlets, 10 showrooms, 500 car parking spaces, a hypermarket that covers an area of 2,500 sq. m., and 2 levels of a play area and food court, Galleria Mall contains fashion stores, gifts and jewellery shops, footwear, and electronics outlets with a gym and net cafe.
Reasons for Investing in Al Rawda
Promoting a greener lifestyle, Al Rawda focuses on the usage of environment-friendly materials in the construction. It has a variety of elegantly designed units that offer cityscape views. Besides that, it offers residents an immaculately designed yoga lawn, children's play area, health and fitness facilities, barbeque deck, and round-the-clock security and maintenance support. Owing to these amenities, an investment in Al Rawda seems a pretty good option for those who want to live a harmonious lifestyle.