Last updated date:

Fri, 20 May 2022 13:13:11 GMT
26000 to 260000

AED

yearly
Al Manaseer, Abu Dhabi

Apartment

Spacious Central A/C flat with balcony

Al Manaseer, Abu Dhabi

Apartment

Amazing 4 BHK with 2 masters+maid room+Balcony|2 payments

Al Manaseer, Abu Dhabi

Apartment

Quite & Prime Location | 3 bed room in Al Manaseer

Khalifa Bin Shakhbout Street, Al Manaseer, Abu Dhabi

Apartment

SEMI-FURNISHED 4BR+M | FULL PRIVACY PRIME LOCATION

Al Manaseer, Abu Dhabi

Apartment

Direct from Owner | 4 Cheques | Main Road

Al Manaseer, Abu Dhabi

Apartment

Hot Deal! Amazing Apartment with 2 Yard

Al Manaseer, Abu Dhabi

Apartment

Amazing 3 BR IN Good Location

Al Manaseer, Abu Dhabi

Penthouse

4 Payments | Direct from Owner | Penthouse

Al Manaseer, Abu Dhabi

Penthouse

Penthouse | 0% Commission | Direct from Owner

Al Manaseer, Abu Dhabi

Penthouse

Amazing 3BHK with maid room +balcony+ built-in wardrobe|3 payments

Al Manaseer, Abu Dhabi

Apartment

NO COMMISSION | DIRECT TO OWNER

Al Manaseer, Abu Dhabi

Apartment

Duplex 3 bedrooms inside the Villa + Balcony + 2 cheques

Al Manaseer, Abu Dhabi

Apartment

A apartments Two Bedrooms & hall Abu Dhabi Al Manaseer

Al Manaseer, Abu Dhabi

Apartment

Amazing 3 bedrooms+3 balconies+buitin cabinet |3 PAYMENTS (inside villa)

Khalifa Bin Shakhbout Street, Al Manaseer, Abu Dhabi

Apartment

For rent a studio in Shakhbout City, next to Karam Al Sham Restaurant, monthly 2400 dirhams

Al Manaseer, Abu Dhabi

Apartment

Amazing 4BHK Apartment inside Villa +Maid-room +Balcony | 2 chqs.

Al Manaseer, Abu Dhabi

Apartment

4 beds in Al Manaseer 100k

Khalifa Bin Shakhbout Street, Al Manaseer, Abu Dhabi

Villa

⚡Huge Villa ⚡Brand New⚡ For Rent

Al Manaseer, Abu Dhabi

Villa

5 beds separated entrance / Manaseer 180K!

Al Manaseer, Abu Dhabi

Penthouse

Traditional | 3 Bed Pent House APT | Plenty of Natural Light

Al Manaseer, Abu Dhabi

Apartment

Spacious flat with balcony in relaxing view

Al Manaseer, Abu Dhabi

Apartment

Ready To Move | Three Bedroom\'s | with Maid\'s room

Al Manaseer, Abu Dhabi

Apartment

3BR. Apartment W Maids Room Prime Location

Al Manaseer, Abu Dhabi

Apartment

Amazing 3 Bedrooms | Al Manaseer 53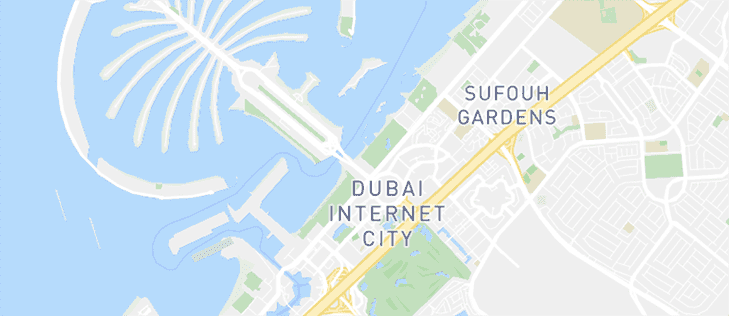 See Listings on the Map
Explore the area
Be the first to hear about new properties
Renting a Property in Al Manaseer
Developed for residential purposes, Al Manaseer is an area that houses a number of different nationalities. Situated in the second most populous emirate of the United Arab Emirates (UAE), Abu Dhabi, Al Manaseer is situated at the famous Al Khaleej Al Arabi Street. This residential community has many schools, cafes and service stations located nearby. It has been a centre of attraction for many locals and expats looking for a convenient neighbourhood to live in. Situated between the 28th and the 30th street, the Emirates Traffic Safety Society is also located close to this residence.
Types of Properties in Al Manaseer
To cater to the residential needs of the ever-increasing population of Abu Dhabi, property developers are developing world-class buildings with apartments of all sizes that are available for expats as well as locals. Al Manaseer offers a number of furnished and unfurnished studio apartments with attached bathrooms and a stylish kitchen. There is a watchman to provide 24/7 security. Air conditioners have been installed to keep the apartment cool in the heat. The maintenance of your apartment is free. There is an electricity backup present in these studio flats as well. There are 2-bedroom apartments with 2 bathrooms, perfect for small families. These apartments have an open dining and living area but there is a closed kitchen in these units. There is also a balcony which you can enjoy whenever you like. These apartment buildings also offer 3-bedroom apartments with 3 to 4 bathrooms. The bigger apartments contain unique features, such as a separate room for house help and a laundry room. High ceilings and big windows allow plenty of daylight to enter the apartment. These units also have a secure parking space with 24/7 CCTV surveillance. In addition to that, Al Manaseer also offers a number of 3 to 4-bedroom villas with features such as a private garden, stylish kitchens with wooden cabinets and attached bathrooms.
Rent Price Trends of Properties in Al Manaseer
The yearly cost of a studio for rent in Al Manaseer starts from AED 22,000 and goes up to AED 26,000. The annual rent of a 1-bedroom flat in this area starts from AED 26,000 whereas a 2 to 3-bedroom apartment ranges between AED 45,000 and AED 80,000. Moreover, a 4-bedroom flat in this area ranges from AED 90,000 to AED 184,000 per annum. However, a 4-bedroom house in this area will cost anywhere between AED 135,000 to 165,000. Similarly, for a 5-bedroom villa, the rent starts from AED 250,000 per annum. The rent of the real estate here often increases and decreases according to the rent price trends of the Abu Dhabi real estate market. Feasible payments methods are also in place to provide further convenience to residents.
Popular Areas in Al Manaseer
There are a number of popular areas situated around Al Manaseer, including the famous ADNOC service station and petrol pump. Being situated near the lake, the area also offers shipping trips at Al Manaseer Shipping & Tourism which is located right beside Al Manaseer Garments & Ironing. A famous café Joud Café and Lavazza Espression are also just a few minutes away. In addition, a grocery store called Manaseer Grocery is also in the area.
Reasons for Renting in Al Manaseer
It is a fully developing residential area with all the facilities of urban life at your doorstep. The availability of facilities such as schools, pharmacies, medical centres, retail stores, and marts makes properties in Al Manaseer attractive and affordable renting options. Other necessities such as service stations, banks and a number of cafés and restaurants in the area make Al Manaseer a convenient place to live in.