Last updated date:

Thu, 18 Aug 2022 15:36:09 GMT
23000 to 63000

AED

yearly
Al Ramth 07, Al Ramth, Remraam, Dubai

Apartment

Ready to Move | Brand New | Fully Equipped Kitchen

Al Ramth 15, Al Ramth, Remraam, Dubai

Apartment

Pool View | Brand New | Ready to Move

Al Ramth 13, Al Ramth, Remraam, Dubai

Apartment

Brand New | With Balcony | Fitted Kitchen

Al Ramth 55, Al Ramth, Remraam, Dubai

Apartment

Ready To Move | Spacious Living | Top Quality

Al Ramth 15, Al Ramth, Remraam, Dubai

Apartment

Pool View | Brand New | Hot Deal

Al Ramth 65, Al Ramth, Remraam, Dubai

Apartment

PARK VIEW | 1 BED ROOM | SEMI OPEN KITCHEN | REMRAAM

Al Thamam 53, Al Thamam, Remraam, Dubai

Apartment

Hot Deal|Open Kitchen| 2bed| Remraam

Al Thamam 06, Al Thamam, Remraam, Dubai

Apartment

OP | Furnished Studio No Balcony 494 sqf Thamam 6 Remraam

Al Ramth 15, Al Ramth, Remraam, Dubai

Apartment

Brand New 1BR Apartment With Pool View

Al Ramth 41, Al Ramth, Remraam, Dubai

Apartment

Well-managed | Spacious Layout | Vacant

Al Ramth 59, Al Ramth, Remraam, Dubai

Apartment

Great Deal l Studio l Open Kitchen l Al Ramth

Al Ramth 59, Al Ramth, Remraam, Dubai

Apartment

1 Bedroom l Open Kitchen | Balcony | Al Ramth

Al Ramth 15, Al Ramth, Remraam, Dubai

Apartment

Brand New Semi Furnished Apartment Pool View

Al Ramth 13, Al Ramth, Remraam, Dubai

Apartment

Brand New Available 2BR | Remraam | Stunning Park View

Al Ramth 41, Al Ramth, Remraam, Dubai

Apartment

Lush green community | Best Price | Spacious 1 Bed

Al Thamam, Remraam, Dubai

Apartment

Great Location I Well Maintained I Ready To Move

Al Ramth, Remraam, Dubai

Apartment

2Beds Apt with Open Kitchen and Double Balcony

Al Thamam 11, Al Thamam, Remraam, Dubai

Apartment

Spacious l 2 Bedroom l Open Kitchen l Balcony

Al Ramth 43, Al Ramth, Remraam, Dubai

Apartment

Closed Kitchen | Furnished | Vacant Soon

Al Ramth 43, Al Ramth, Remraam, Dubai

Apartment

1 Bedroom | Closed Kitchen | Spacious

Al Ramth 15, Al Ramth, Remraam, Dubai

Apartment

1 Bedroom Apartment for Rent in Remraam | Al Ramth 15

Al Thamam 30, Al Thamam, Remraam, Dubai

Apartment

Modern Layout Studio with Community View

Al Ramth 15, Al Ramth, Remraam, Dubai

Apartment

Brand New| Vacant| Open Kitchen| Pool View

Al Ramth 35, Al Ramth, Remraam, Dubai

Apartment

Hot Deal IClosed kitchen| Lowest Price| Ramth|
Find homes by commute time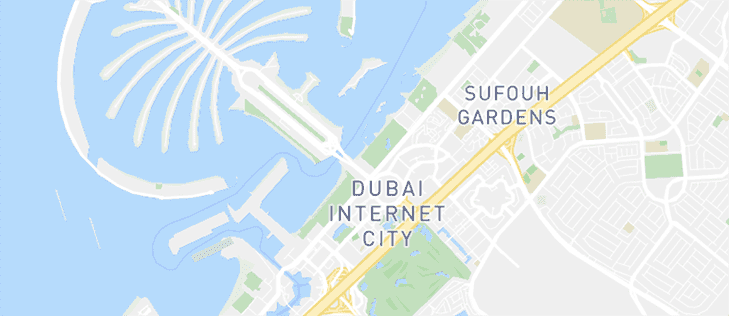 See Listings on the Map
Explore the area
Be the first to hear about new properties
Short Term Apartment Rentals in

Remraam
Popular Rental Searches for Apartments in Remraam
Popular Studio & Bedroom Searches for Apartment Rentals in Remraam
Renting an Apartment in Remraam
Dubai is a city brimming with new opportunities and been the focal point of the Middle East's luxury property market for quite some time now. Amidst the many properties in Dubai is a flourishing residential destination plus entertainment complex. Remraam is an area that is essentially a family-friendly development and includes luxury apartments catering to a contemporary lifestyle.
Types of Apartments in Remraam
The project of Remraam properties is an ingeniously planned out, interconnected community that is divided into two distinctive districts: Al Thamam and Al Ramth. Each district is further branched into clustered quadrants or 4 sectors. In total there are 34 clusters, which include a mix of 68 low and high-rise towers featuring 4 to 6 floors. The develop holds a staggering number of 4,000 flats for rent. Apartments for rent in Remraam are conveniently located and feature studios, 1 and 2-bedroom spacious and airy flats. Buildings usually have impressive lobbies and prayer rooms that add into the appeal of Remraam apartments for rent. The apartments often come inclusive of extra area for laundry and storage, and there are balconies or terraces that will provide you with calming, beautiful views of the area.
Rent Price Trends for Apartments in Remraam
Apartments for rent in Remraam offer affordable living away from the city's commotion. Families, expat couples and even young professionals would find flats in Remraam ideal for renting. Studios for rent in Remraam are available on average of AED 39,000 per annum. An 1,181 sq. ft spacious 1-bedroom apartment in Remraam, which sits on the podium level, will incur an average rental cost of AED 60,000. A 688 sq. ft 1-bedroom apartment for rent in Remraam will cost around AED 48,000. The 2-bedroom apartments in Remraam are currently ranging between AED 65,000 – AED 85,000. Some of them may even be accompanied with a maid's room.
Lifestyle in Remraam
Remraam's society has been envisioned with a family-centric view complemented by a broad range of tailor-made facilities for up to date, contemporary living. Living in Remraam can be a hassle-free experience for residents who are laid back, whereas enlivening for those who wish to lead an active lifestyle, given that there are a lot of options for activity retreats, like meditation on the lush green grass or soaking up the sun while having a refreshing swim in one of the 3 well-maintained pools installed in Remraam. For an outdoor enthusiast, the smooth solid pathways serve as either tracks for jogging or trails for cycling. The open green areas are also dedicated to serve as venues for family picnics, garden parties or even BBQ dinners.
Reasons for Renting in Remraam
With all the convenient navigational aspects, Remraam is situated within a short distance from Expo 2020 venue and Al Maktoum International Airport. It is also right across Dubai Sports City and Motor City with just a 13-minute drive. During off-peak hours, one is expected to reach the Mall of Emirates in around 20 minutes. In Remraam you will find all the necessary amenities within a walking distance like a nursery (Wonder Years nursery), school (South View School), a mosque, a pharmacy and a retail centre, such as the very popular Carrefour Market for the everyday grocery and shopping needs. A few buildings of Remraam apartments for rent also have beauty salons and cafeterias for quick grooming or refreshment fixes.