Apartments for rent in Lakeside Residence
Last updated date:

Fri, 19 Aug 2022 06:02:52 GMT
55000 to 114999

AED

yearly
Lakeside Residence, JLT Cluster A, Jumeirah Lake Towers (JLT), Dubai

Apartment

Sea View | Fully Furnished | Available Now

Lakeside Residence, JLT Cluster A, Jumeirah Lake Towers (JLT), Dubai

Apartment

Elegant Free Maintenance , Amazing Layout |

Lakeside Residence, JLT Cluster A, Jumeirah Lake Towers (JLT), Dubai

Apartment

Full Lake View | Furnished | Lavish

Lakeside Residence, JLT Cluster A, Jumeirah Lake Towers (JLT), Dubai

Apartment

Furnished l Balcony l Spacious & open lay-out

Lakeside Residence, JLT Cluster A, Jumeirah Lake Towers (JLT), Dubai

Apartment

1 Bedroom | Lake View | Available Now

Lakeside Residence, JLT Cluster A, Jumeirah Lake Towers (JLT), Dubai

Apartment

Stunning 1 Bedroom | Vacant Now | Fully Furnished

Lakeside Residence, JLT Cluster A, Jumeirah Lake Towers (JLT), Dubai

Apartment

1 Bed | 730sqft | Lakeside Residence JLT @60k

Lakeside Residence, JLT Cluster A, Jumeirah Lake Towers (JLT), Dubai

Apartment

Huge AND Lake Facing || 2BR (1350sqft) 3Baths ||

Lakeside Residence, JLT Cluster A, Jumeirah Lake Towers (JLT), Dubai

Apartment

Lake View | Fully Furnished | Mid floor

Lakeside Residence, JLT Cluster A, Jumeirah Lake Towers (JLT), Dubai

Apartment

Full Lake View | High Floor | Fully Furnished

Lakeside Residence, JLT Cluster A, Jumeirah Lake Towers (JLT), Dubai

Apartment

Lake View | High Floor | Ready to Move In

Lakeside Residence, JLT Cluster A, Jumeirah Lake Towers (JLT), Dubai

Apartment

Fully furnished 1 BR Apartment for Rent with Lake View

Lakeside Residence, JLT Cluster A, Jumeirah Lake Towers (JLT), Dubai

Apartment

LAKE VIEW | 2 BEDROOM | HIGH FLOOR

Lakeside Residence, JLT Cluster A, Jumeirah Lake Towers (JLT), Dubai

Apartment

Full Glass With Panoramic View - 2BR (3Baths)

Lakeside Residence, JLT Cluster A, Jumeirah Lake Towers (JLT), Dubai

Apartment

LAKE VIEW | ONE BED | FURNISHED

Lakeside Residence, JLT Cluster A, Jumeirah Lake Towers (JLT), Dubai

Apartment

AMAZING FURNISHED MARINA VIEW READY TO MOVE

Lakeside Residence, JLT Cluster A, Jumeirah Lake Towers (JLT), Dubai

Apartment

Spacious I One Bedroom I Full Lake View.

Lakeside Residence, JLT Cluster A, Jumeirah Lake Towers (JLT), Dubai

Apartment

Fully Furnished | 2 Bed | 1250sqft | @115k

Lakeside Residence, JLT Cluster A, Jumeirah Lake Towers (JLT), Dubai

Apartment

Full Lake Facing | Fully Furnished | Ready to Move

Lakeside Residence, JLT Cluster A, Jumeirah Lake Towers (JLT), Dubai

Apartment

Lake View| Balcony | Lakeside |JLT

Lakeside Residence, JLT Cluster A, Jumeirah Lake Towers (JLT), Dubai

Apartment

Hot Deal 1 Bed with Balcony in Lakeside JLT

Lakeside Residence, JLT Cluster A, Jumeirah Lake Towers (JLT), Dubai

Apartment

Furnished | Sea View | Balcony |Lakeside

Lakeside Residence, JLT Cluster A, Jumeirah Lake Towers (JLT), Dubai

Apartment

1 Bed | 830sqft | Lakeside Residence JLT @62k

Lakeside Residence, JLT Cluster A, Jumeirah Lake Towers (JLT), Dubai

Apartment

Unique Layout 1BR (850sqft) Balcony @55k
Find homes by commute time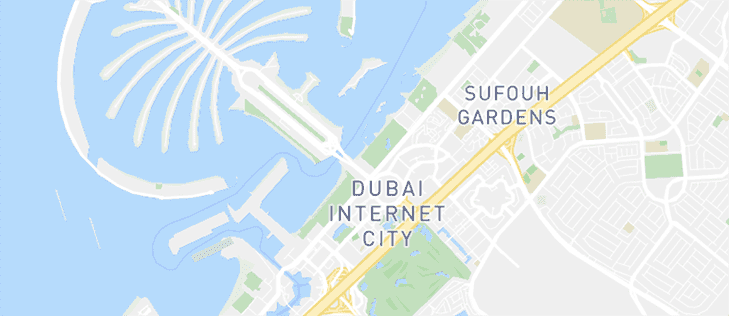 See Listings on the Map
Explore the area
Be the first to hear about new properties
Renting an Apartment in Lakeside Residence
One of the budding mixed-use neighborhoods amongst the properties in Dubai, Jumeirah Lake Towers or JLT is yet another magnum opus by Nakheel. Situated on Sheikh Zayed Road across the lively Dubai Marina, the JLT property stars a blend of modern high-rise buildings that are sophisticatedly clustered into 26 groups. Pleasantly surrounding the properties in JLT are the three artificial scintillating lagoons that beautifully add value to the majesty of the place. Renowned for its walker-friendly setting and eccentricity in the provision of world-class cuisines, JLT has publicized itself to be the most coveted spot for work and residence alike. Capitalizing on the waterfront living in JLT, spellbindingly stands the residential architecture of Lakeside Residence.
Types of Apartments in Lakeside Residence
Situated in cluster A of JLT, the apartments for rent in Lakeside Residence are another high-rise development brought to you by Al Manal Development. Elegantly towering up to 36 floors, the apartments for rent in Lakeside Residence features an eclectic mix of 358 one-bedroom and two-bedroom flats. Skillfully designed and crafted with the greatest utilization of living spaces and practicality of scenic surrounding vistas, the apartments for rent in Lakeside Residence depicts intelligent floor planning with exquisite balconies, high-class décor, sizeable spaces, fitted wardrobes and well-equipped kitchens.
Rental Price Trends for Apartments in Lakeside Residence
Catering to the urbane and contemporary lifestyles of executives and small families, the rental prices of the apartments in Lakeside Residence doesn't cost a small fortune, thanks to the affordable structure of JLT. Effectively fulfilling your wishes of living in a dream house, the price of renting a luxury 1-bedroom flat in Lakeside Residence starts at AED 63,000 per year. While the rent of a fully-furnished 2-bedroom apartment in Lakeside Residence will cost you as low as AED 90,000 per year.
Highlights of Lakeside Residence
Providing residents with the delights of larger-than-life amenities and perks, the Lakeside Residence apartments for rent feature a recreation area including state-of-the-art gymnasium and swimming pool, an elegant sweeping lobby, prayer hall facility, community hall for social gatherings and personal events, a barbecue courtyard along with exquisite sitting area, elegant and extensive green landscaping, picturesque access to lakeside promenades, 4 levels of basement car parking, round-the-clock security, an all-embracing supermarket at the ground level and other retail conveniences. With so many luxury treats all under one roof, Lakeside Residence is an ideal corner for renting a property.