10 Apartments for rent in Mag 218 Tower
Last updated date:

Wed, 28 Sep 2022 13:25:56 GMT
69990 to 129999

AED

yearly
Mag 218 Tower, Dubai Marina, Dubai

Apartment

Spacious| High Floor| 1BR |Mag 218 @ 75K

Mag 218 Tower, Dubai Marina, Dubai

Apartment

Golf Course View| 2BR | Mag 218@120K

Mag 218 Tower, Dubai Marina, Dubai

Apartment

Spacious| Huge and Bright!| 1BR Mag 218 @ 70K Only

Mag 218 Tower, Dubai Marina, Dubai

Apartment

2 Parkings| Golf Course View| High Floor 2BR| Mag

Mag 218 Tower, Dubai Marina, Dubai

Apartment

6 chqs| Luxury furnished| Spacious| 1BR |Mag 218 @ 80K

Mag 218 Tower, Dubai Marina, Dubai

Apartment

Prime Location | Semi-Furnished | Maintained Well

Mag 218 Tower, Dubai Marina, Dubai

Apartment

Multiple Cheque | Fully Furnished | Without Balcony

Mag 218 Tower, Dubai Marina, Dubai

Apartment

Spacious and Huge | 2BR+Store| Mag 218 @ 105K Only

Mag 218 Tower, Dubai Marina, Dubai

Apartment

Marina View| 1BR| Mag 218@80K Only

Mag 218 Tower, Dubai Marina, Dubai

Apartment

Golf Course| Huge and Bright|2BR+Store| Mag 218
Find homes by commute time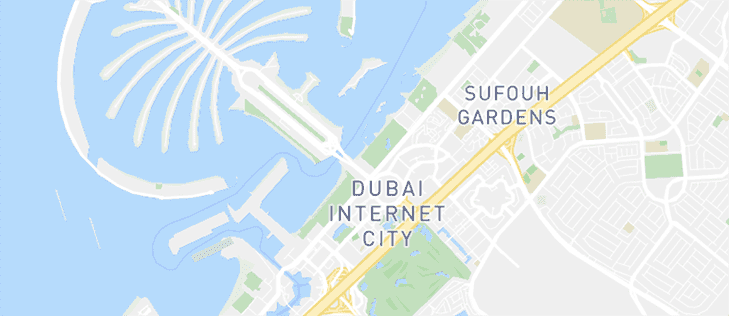 See Listings on the Map
Explore the area
Be the first to hear about new properties
Short Term Apartment Rentals in

Mag 218 Tower
Popular Rental Searches for Apartments in Mag 218 Tower
Renting an Apartment in Mag 218 Tower
The properties for rent in Dubai Marina feature one of the best lifestyle options in Dubai. The Mag 218 Tower is a 66 storey freehold residential skyscraper situated near the Dubai end of the Marina. It is strategically located at the corner of the D Road and the Marina Ring Road, and opposite to the Jumeirah Lake Tower and is just paces away from the magnificent Dubai Media city. Just next to Marina Heights, the rental apartments in Mag 218 Tower are the epitome of the luxurious lifestyle that we all dream about.
Types of Apartments in Mag 218 Tower
Flats for rent in Mag 218 Tower offer different sizes featuring 1, 2, and 3-bedroom units. It offers comfortable adobe to couples, small to medium-sized families and workgroups. Complete with semi furnished kitchen and bath, most of the apartments in Mag 218 Tower offer exotic views and healthy lifestyle. The apartments in Mag 218 Tower are ideal for seasonal as well as permanent accommodation and are priced so as to suit moderate high-income earners. The tower contains 1-bedroom rental flats and 2-bed apartments for rent. High quality and modern design sanitary ware are fitted in the washrooms of these apartments while the kitchen is also fully equipped with necessary appliances. The interiors of the apartments are furnished with high-end European style surfaces which make buying and renting decisions easy for people.
Rent Price Trends for Apartments in Mag 218 Tower
The residential apartments for rent in Mag 218 Towers are available both for buying and renting. The rents are competitive given the ideal location of the establishment, the facilities it offer and the general awe-inspiring aura. 1-bedroom apartments in 218 Mag Tower of 844 sq. ft. and 955 sq. ft. are available for rent at AED 80000 to AED 85000 annually. Mag 218 Tower flats for rent are semi to fully furnish with chillers and necessary furnishings. While the more spacious 2-bedroom and 3-bedroom apartments range from 1700 sq ft and are priced at around AED 120000 and above.
Highlights in Mag 218 Towers
The Mag 218 Tower is a spectacular model of modern day architecture, with exquisitely designed and luxuriously furnished lobbies, halls and rest areas. It offers its residents a lifestyle that exceeds all expectation of luxury and sophistication. The amenities in the apartments for rent in Mag 218 Tower include seven floors of parking area, fully furnished gymnasium, numerous lounges, podium roof with bubbling Jacuzzi and temperature controlled swimming pools, community centre and health clubs. A vigilant security system operating 24 hours a day keeps the residents safe and sound and provides a sense of security to everyone living there. If you too want to live an exotic life and have the experience of a lifetime you really need to look into the properties for lease in Dubai as they are one of the best residential options available.