Properties with floor plans
Apartments for rent in Burj Al Yaqut
Last updated date:

Mon, 03 Oct 2022 09:16:30 GMT
50000 to 92000

AED

yearly
Burj Al Yaqut, Danet Abu Dhabi, Abu Dhabi

Apartment

Furnished 1 Bedroom with Balcony | Modern Facilities | Danat area

Burj Al Yaqut, Danet Abu Dhabi, Abu Dhabi

Apartment

Delightful View 3BR Apartment

Burj Al Yaqut, Danet Abu Dhabi, Abu Dhabi

Apartment

1 Month Free | Limited Period Offer | Spacious 1BHK | 2 Washroom | Balcony | Modern Facilities | Danat

Burj Al Yaqut, Danet Abu Dhabi, Abu Dhabi

Apartment

30 DAYS FREE. : One Bedroom Apartment with Balcony & all Facilities in Danet Abu Dhabi for AED 55,000 Only. !!

Burj Al Yaqut, Danet Abu Dhabi, Abu Dhabi

Apartment

Furnished 1BHK | Balcony | Modern Facilities | Danat area

Burj Al Yaqut, Danet Abu Dhabi, Abu Dhabi

Apartment

1 Month Free | Limited Period Offer | Spacious 1BHK | 2 Washroom | Balcony | Modern Facilities | Danat

Burj Al Yaqut, Danet Abu Dhabi, Abu Dhabi

Apartment

Delightful View 3BR Apartment with Balcony

Burj Al Yaqut, Danet Abu Dhabi, Abu Dhabi

Apartment

Amazing Apartment I Community View I Balcony

Burj Al Yaqut, Danet Abu Dhabi, Abu Dhabi

Apartment

Spacious 3BR Apartment with Balcony | Parking

Burj Al Yaqut, Danet Abu Dhabi, Abu Dhabi

Apartment

Great Deal | Amazing 1BHK with Facilities | Scenic Views
Find homes by commute time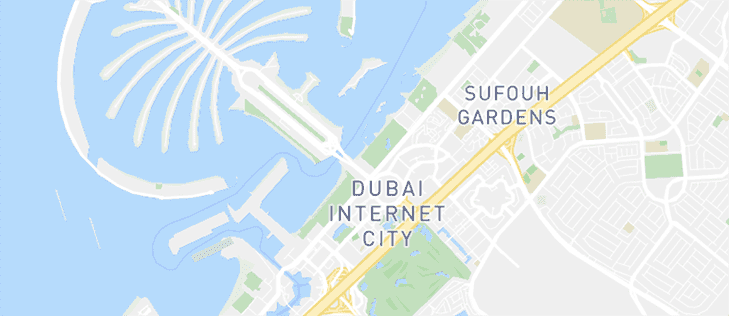 See Listings on the Map
Explore the area
Be the first to hear about new properties
Renting an Apartment in Burj Al Yaqut
Burj Al Yaqut is a residential development built near Mushrif Mall and Mangrove National Park in Abu Dhabi. It is a 21-storey high-rise building with 189 apartments. Life in these apartments is fairly convenient because of schools, medical care facilities, restaurants, shopping malls, cycling tracks, bank/ ATM facilities, mosque, laundry service and children's play areas that can all be found nearby. This residential property in Danet was built in 2009 and is situated between Guardian Towers and Rabdan Academy. The apartments in Burj Al Yaqut have a security staff that makes sure that the neighbourhood is a secure place to live in.
Types of Apartments in Burj Al Yaqut
Burj Al Yaqut apartments offer living spaces that range between 960 sq. ft. to 1,500 sq. ft. These apartments are made up of 1-bedroom and 3-bedroom flats with fitted wardrobes and attached bathrooms. The kitchens of these apartments are based on modern designs and consist of pre-fitted cabinets. Other key features of the apartments are central air conditioning systems, shared gymnasiums, shared pools, cycling tracks, intercoms, cable TV and broadband internet services. These apartments have a parking lot that offers a parking space for a single vehicle along with a public parking spot that provides parking spots to the guests as well as inhabitants who own multiple vehicles. The apartments in Burj Al Yaqut also have a lawn/ garden, a café, and a playground for kids all within the boundaries of this community.
Rent Price Trend for Apartment in Burj Al Yaqut
If you want to take a look at other neighbouring areas in order to compare rent prices, then check out Blumont Capital Tower and Al Murjan Towers. They are also near the road that leads to Dubai, Al Ain and other parts of UAE. A 1-bedroom flat will cost anywhere between AED 65,000 to AED 75,000 whereas a 2-bedroom apartment will range between AED 90,000 to AED 100,000. The maximum number of bedrooms available here are 3, the rent for which will be close to AED 100,000 and AED 110,000. The rent is to be paid on a yearly basis through 3 to 4 cheques.
Highlights of Burj Al Yaqut
Danet is known as a high-end property in Abu Dhabi. Therefore, the apartments in Burj Al Yaqut are stylish and well-built. If you wish to catch a cup of coffee with your friends then visit the coffee shops named Yadoo's House Restaurant and Café and Solitaire Coffee Shop. Abu Dhabi International Airport is just 20 minutes away so you can travel to and from easily if you're a frequent traveller. Luckily, two of the most happening areas, Yas Island and Yas Beach, are also just a few minutes away. The building has 1 commercial floor and 1 retail floor along with 3 basement parking levels.