Properties with floor plans
Apartments for rent in Al Maqtaa
Last updated date:

Sat, 24 Sep 2022 11:01:38 GMT
230000 to 230000

AED

yearly
Hills Abu Dhabi, Al Maqtaa, Abu Dhabi

Apartment

Luxurious 5BR + M | Scenic Views | Prime Location

Hills Abu Dhabi, Al Maqtaa, Abu Dhabi

Apartment

Premium 5BR + Maid Apt | Scenic Views | Friendly Community
Recommended properties based on your last searches
Find homes by commute time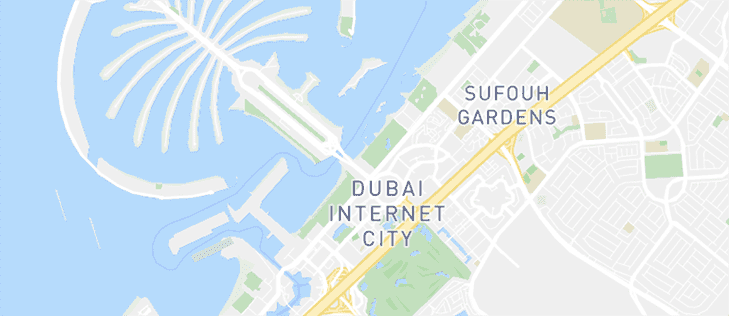 See Listings on the Map
Explore the area
Be the first to hear about new properties
Renting an Apartment in Al Maqtaa
When expatriates move to Abu Dhabi from other emirates, or from any other country, they look for renting an apartment or house rather than buying a property in Abu Dhabi. Abu Dhabi has many real estate options: there are residential areas that have mansions, houses, and apartments available for rent. Many areas in the outskirts of Abu Dhabi are still under development and soon they will count as one of the fully developed suburban residential areas. Al Maqtaa is one such area which plans to develop for residential purposes. Regardless, there are many houses and apartments in Al Maqtaa.
Types of Apartments in Al Maqtaa
The flats in Al Maqtaa are well designed and built with modern design aesthetics. There are different properties in Al Maqtaa; one will find a range of studio apartments to 3-bedroom apartments. The apartments feature big and spacious living rooms with a balcony for air ventilation, along with open plan kitchens and dining halls. There are built-in wardrobes in the bathrooms and all the apartments have free parking space for the residents. The apartments have floor to ceiling windows leading to the balcony. Some flats are furnished while some are unfurnished. The flats and houses both have separate rooms for the house help; these rooms have separate entrances too.
Rent Price Trends for Apartments in Al Maqtaa
The houses and flats in Al Maqtaa have varied price ranges which are based on the size of the property, the number of bedrooms and the exact location of the apartment. The rent of an apartment in Al Maqtaa ranges from AED 35,000 to AED 200,000 per annum. The average rent depends upon certain specifications. Some apartments may have lesser bedrooms but priced higher due to the size, or that particular location may be more valuable than others. The maximum numbers of bedrooms available in these flats are 3. The smallest unit is a studio apartment.
Lifestyle in Al Maqtaa
Living in Maqtaa means living in the outskirts of Abu Dhabi. Al Maqtaa has a lot to offer to its residents. There are many recreational locations within a few minutes drive. This area offers many different amenities to inhabitants like a shared pool, mosque, play area, maintenance, shared gym, a sauna, and a steam room. Al Maqtaa is a clean and maintained residential area, which has a 24-hour security concierge. It is a modern gated community, which offers a quiet and family-oriented lifestyle, and the architecture of Al Maqtaa is an amalgamation of European and traditional Arabic styles. It also has an animal-friendly environment and policy so you can comfortably live with your pets here. Other well-developed locations nearby include Between the two bridges: Bain Al Jessrain and Al Musaffah.
Reasons for Renting in Al Maqtaa
Al Maqtaa enjoys a prime location in Abu Dhabi. Although it is situated in the peripheries of Abu Dhabi, it is very near to many recreational spots. Places like the Eastern Corniche, Khalifa Park, and Al Bateen Park are very close to Al Maqtaa's residential area. Malls like Al Saggar Mall, Carrefour, and Seef Mall are within 10 kilometres from Al Maqtaa. The very grand Sheikh Zayed Mosque is barely 5 minutes away. It is also very convenient to reach the Abu Dhabi highway from this area and one will also find a clubhouse inside the community that offers a pool membership as well.