Properties with floor plans
Villas for sale in Town Square
Last updated date:

Sun, 02 Oct 2022 09:40:09 GMT
1600000 to 2500000

AED
Shams Townhouses, Town Square, Dubai

Villa

Payment plan-Pay 50% in 2024 - 25 minutes to Mall of Emirates

Hayat Townhouses 1, Hayat Townhouses, Town Square, Dubai

Villa

3 Bedroom Villa | Wide Garden | Maid Room

Noor Townhouses, Town Square, Dubai

Villa

Type 2 | Single Row | Close to Pool & Park

Noor Townhouses, Town Square, Dubai

Villa

3 Bed Villa I Next to Pool and Park I Exclusive

Shams Townhouses, Town Square, Dubai

Villa

Payment plan-Pay 50% in 2024 - 25 minutes to Mall of Emirates

Hayat Townhouses, Town Square, Dubai

Villa

GREAT VIEWS I WELL MAINTAINED I RENTED

Reem Townhouses, Town Square, Dubai

Villa

Live Extraordinary| Perfect Location | Modern Design

Noor Townhouses, Town Square, Dubai

Villa

Genuine listing - Type 2 | Close to Pool & Park – Town Square

Naseem Townhouses, Town Square, Dubai

Villa

Single Row |Tenanted |4BR Villa for Sale

Noor Townhouses, Town Square, Dubai

Villa

Rented Asset | Type 1 | Perfect Investment

Reem Townhouses, Town Square, Dubai

Villa

townhouse for sale/0/commission 3 years payment plan

Zahra Townhouses, Town Square, Dubai

Villa

Rented Investment | Type 2 | Town Square

Naseem Townhouses, Town Square, Dubai

Villa

Type 4E | Single Row | Huge Garden | Good Location

Hayat Townhouses 1, Hayat Townhouses, Town Square, Dubai

Villa

Close to Pool & Park Type 2 | 3BR + M | Hayat Townsquare

Hayat Townhouses 1, Hayat Townhouses, Town Square, Dubai

Villa

AS | 3Bed+Maid Private Garden | QUIET LOCATION

Hayat Townhouses, Town Square, Dubai

Villa

Beautiful Villa w/Garden direct to Swimming Pool View

Noor Townhouses, Town Square, Dubai

Villa

Great Location | Gated Community | Vacant Unit

Zahra Townhouses, Town Square, Dubai

Villa

Corner 4BR | Exclusive | Upgraded

Hayat Townhouses, Town Square, Dubai

Villa

Lovely 3 Bedroom Villa in Hayat Townsquare

Shams Townhouses, Town Square, Dubai

Villa

Payment plan-Pay 50% in 2024 - 25 minutes to Mall of Emirates

Shams Townhouses, Town Square, Dubai

Villa

Payment plan-Pay 50% in 2024 - 25 minutes to Mall of Emirates

Shams Townhouses, Town Square, Dubai

Villa

Payment plan-Pay 50% in 2024 - 25 minutes to Mall of Emirates

Shams Townhouses, Town Square, Dubai

Villa

Payment plan-Pay 50% in 2024 - 25 minutes to Mall of Emirates

Noor Townhouses, Town Square, Dubai

Villa

Hot Deal |SPACIOUS 3 BR+MAID| Investment Deal
Find homes by commute time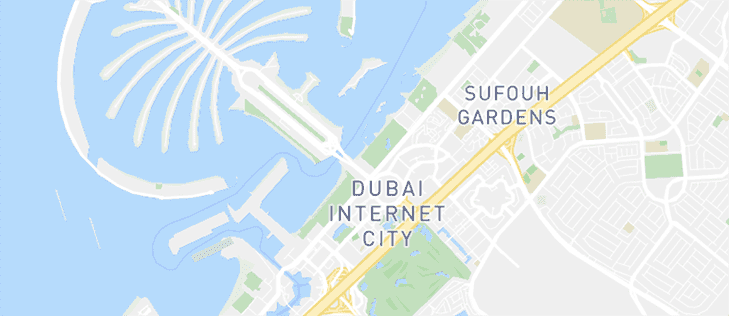 See Listings on the Map
Explore the area
Be the first to hear about new properties
Buying a Villa in Town Square
The emirate of Dubai is expanding at an accelerated rate, this has resulted in rapid development of new suburbs on the outskirts of this city. Part of Dubai's development has to do with lucrative investment opportunities that are often associated with Dubai's real estate market. This surge in development has partly been catalyzed by the increased return on investment from capitalizing into properties. One such major market lies within Town Square (a new suburb of Dubai), which is offering different types of residential units for sale. This project was launched in March of 2015 and is strategically connected with Al Qudra Road. This recently constructed suburb of Dubai will have approximately 3,000 townhouses and up to 18,000 apartments. The developers have begun offering Town Square villas for sale to people looking for property to invest in, and for those who are considering buying a house for their growing families.
Types of Villas in Town Square
Since this is a large project, there are many residential units to select from. Those looking to buy here can opt for a basic 3-bedroom villas for sale in Town Square with 2,400 sq. ft of space. Then there's the option to purchase a villa with 3-bedrooms, 3-bathrooms with 2,371 sq. ft of space overall. For someone looking into villas in Town Square that can accommodate a large family, there's the option to buy 4-bedroom villas with 4-bathrooms and 2,422 sq. ft of living area.
Sale Price Trends for Villas in Town Square
With many choices in villas sizes and configurations, there could be a price point that may meet the budgets of most individuals looking into buying property of their own. A basic 3-bedroom villa can be bought at an average rate of AED 988,000. For those looking to live luxuriously, there's the option of purchasing a slightly upscale villa with 3-bedrooms at the average price of 1,250,000 AED. There's considerable flexibility on the selling rates for villas in Town Square, which can be found in all arrangements. This makes it viable for many to purchase a home that best meets their lifestyle.
Lifestyle in Town Square
Living in the villas for sale in Town Square may be different than living in the villas of a main city. The suburb of Town Square is located away from the main metropolis. Within the community of Town Square, there are plenty of things to do and see. First, this community has a central location known as the Town Square Zahra, it's a spot where residents can lounge around and enjoy the outdoors. There is also a central swimming pool. A short distance southwest of Town Square Zahra lies a cycling track known as the Al Qudra cycle track. For fans of horse racing and polo enthusiasts, there's the Plantation Equestrian and Polo Club northeast of Town Square. Additionally, the nearby communities of Dubai Sports City, Dubai Studio City, Arabian Ranches and Dubai Lifestyle City have plenty of shopping centers and entertainment venues to visit.
Reasons for Investing in Town Square
The developers have recently offered villas for sale in Town Square. Considering that this community is located away from the main city, there's a smaller likelihood of encountering the pollution and noise that is linked to the heavily populated parts of Dubai, such as Bur Dubai, Deira and Karama. Aside from gaining additional equity in the near future, one is also investing in their health by living in this stress-free atmosphere. This community is suitable for people who are looking to live in a sparsely populated area. Investing in Town Square can also make sense for those looking for more affordable housing. In Town Square, homes have been built using the latest construction technology and materials, making it a great investment opportunity for those looking to live in a contemporary home.