Properties for sale in International City
Last updated date:

Mon, 26 Sep 2022 08:09:33 GMT
230000 to 1700000

AED
Lawnz by Danube, International City, Dubai

Apartment

Brand New/ Super Bright/ Cheapest Market Price

Z-01, England Cluster, International City, Dubai

Apartment

Best Deal | Rented Studio | England Cluster

Lawnz by Danube, International City, Dubai

Apartment

Brand New Apartment | Ready | Best Price

Lawnz by Danube, International City, Dubai

Apartment

Fully Fitted Kitchen | Modern Living | Top Quality

Souk Warsan Block F, Souk Warsan, Warsan Village, International City, Dubai

Townhouse

3 BR Duplex Townhome | Ready to move | Best Price

Lawnz by Danube, International City, Dubai

Apartment

Amazing Finish | Brand New | Stunning Location

Lawnz by Danube, International City, Dubai

Apartment

Brand New | Amazing Views | Great Offer

Warsan Village, International City, Dubai

Villa

Corner Villa | Affordable and Impressive

C-16, China Cluster, International City, Dubai

Apartment

Studio | Balcony | near dragon mart | Block C

EMR-16, Emirates Cluster, International City, Dubai

Apartment

BEST DEAL FOR INVESTMENT ! STUDIO WITH BALCONY FOR SALE IN EMIRATES CLUSTER S. P 235K

Souk Warsan Block G, Souk Warsan, Warsan Village, International City, Dubai

Townhouse

3 BR + Maid | Spacious Garden | Ready To Move in Al Warsan

Souk Warsan Block G, Souk Warsan, Warsan Village, International City, Dubai

Townhouse

A Modern Way of Townhouse Living. .

Warsan Village, International City, Dubai

Villa

Vacant Villa For Sale In Warsan Village

Morocco Cluster, International City, Dubai

Apartment

One Bedroom For Sale Without Balcony

M-07, Persia Cluster, International City, Dubai

Apartment

1 Bedroom Apartment | With Balcony | Persia M Cluster | International City

EMR-16, Emirates Cluster, International City, Dubai

Apartment

RENTED FLAT I BALCONY I FAMILY AREA I NEAR TO MAIN ROAD

Warsan Village, International City, Dubai

Townhouse

Spacious 3 beds townhouse for sale in Warsan

Al Jawzaa, Phase 2, International City, Dubai

Apartment

Best Deal Distress Seller 2br Apartment For Sale in Phase 2 international city Al Jawzaa B.

Lawnz by Danube, International City, Dubai

Apartment

Brand New || Equipped Kitchen || Pool View

Lawnz by Danube, International City, Dubai

Apartment

GUARANTEED 7% ROI FOR 2 YEAR | INVESTOR DEAL | 2 BEDROOM

J-06, Morocco Cluster, International City, Dubai

Apartment

SPACIOUS STUDIO | VACANT | MORROCO CLUSTER

S-12, Spain Cluster, International City, Dubai

Apartment

With Double Balcony | S Series | Vacant On transfer

U-20, Italy Cluster, International City, Dubai

Apartment

Spacious 1br || Huge Layout || Roundabout Facing

Lawnz by Danube, International City, Dubai

Apartment

Brand New | Semi Furnished | Vacant | Corner
Find homes by commute time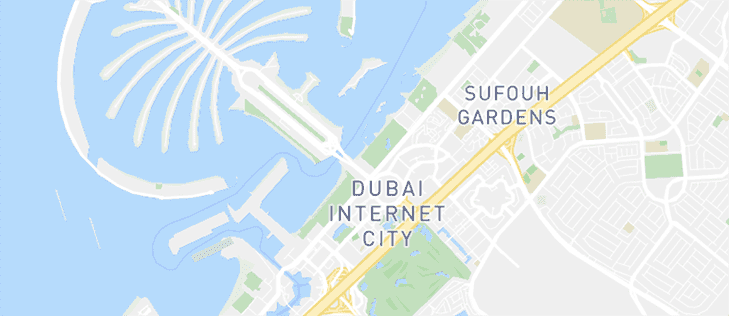 See Listings on the Map
Explore the area
Be the first to hear about new properties
Popular Searches of Properties for Sale in International City
Buying a Property in International City
Located around 23 kilometres south of the Sharjah-Dubai border, the International City is a flourishing residential real estate in Dubai. As the title suggests, the development represents a vibrant mix of different countries and is home to several residential and commercial properties. The infrastructure of International City covers an area of over 8 million sq. m. and features an interesting arrangement of its districts that has taken hints from Middle Eastern carpet patterns. This multinational community has 10 thematic communities, which include residential properties for sale. Developed by Nakheel in 2006, the International City real estate is geographically a part of Al Warsan district, situated along Sheikh Mohammed Bin Zayed Road. It is closely neighboured by developments of Al Warqa and Ras Al Khor Industrial Area.
Types of Properties in International City
The development of International City is divided into 15 main districts, out of which there are 10 country clusters. The featured countries are Emirates, Morocco, China, France, Spain, Italy, Russia, England, Greece and Persia. In terms of functionality, all residential units are similar, however, there is some architectural difference between the properties representing the respective countries. There are around 485 low-rise buildings that are settled across these country clusters, featuring 22,000 freehold properties. These studios and 1-bedroom apartments are available in different sizes, aimed to suit the preferences of people looking to buy affordable yet stylish homes. Fringing around the western side of the development, Warsan Village contains rows of villas and townhouses, where one-third of the residential properties are ready and the rest are off-plan. Up to 5,000 ground-floor commercial properties are available in International City, ranging from shops and offices to bulk units, commercial plots and mixed-use lands. If a business investor wants to buy a property that has a residential plus retail function, they can look into the International City mixed use lands for sale, which are available with flexible payment plans.
Sale Price Trends of Properties in International City
The small studio for sale in International City ranges between 430 sq. ft. to 484 sq. ft. and are available for a price that starts from AED 215,000. The category of units with 828 sq. ft. to 1,034 sq. ft. living space fall under large 1-bedroom apartments for sale in International City. Their buying prices roughly fluctuates between AED 330,000 and AED 800,000. Based in Warsan Village, the villas have an average cost of AED 1,400,000. The sale price of residential plots trends between AED 3,245,000 and AED 8,000,000. However, the demand for commercial plots can go up to AED 65,000,000, at the rate of AED 550 per unit sq. ft. The France Cluster is currently trending for offices and their sale prices stay between AED 250,000 and AED 475,000.
Popular Areas of International City
Spread over 21 hectares, the Central Business District is located in the heart of International City. It comprises 34 commercial plots, where a number of existing and upcoming retailers and corporate offices are located for sale. Currently, you will find the Carrefour City superstore, the famous pizza chain called Papa John's Pizza Dubai and the Traffic Café. Apart from that, there is a pharmacy, a gym centre, a bank, many serviced apartments and other commercial facilities. Located a little off-centre towards the east, the China Cluster is the community's haven for everything oriental. Be it the eateries like Lanzhou Noodles and Xiao Wei Yang, traditional Chinese healing at Spring Gents Massage, or the Chinese Supermarket.
Reasons for Investing in International City
Dotted with verdant communal green spaces and the enchanting Al Warsan Lake, the International City community provides a tranquil environment for all of its residents. Two of the largest Asian malls in Dubai, Dragon Mall 1 and 2, are situated towards the north-east corner of the community. They have thousands of stores that attract people from all over the city to buy Asian products at bargain prices. The off-premise attractions include Desert Palm Polo Club that is around 11 minutes away and Ras Al Khor Wildlife Sanctuary, which is almost 15 minutes far. The properties in International City are focused on providing homes and commercial units at competitive prices, making this unique development a perfect place for living and conducting business.