Last updated date:

Wed, 10 Aug 2022 11:55:03 GMT
1000000 to 16000000

AED
Al Rashidiya, Dubai

Villa

Biggest 5BR Villa | Best Price | Ideal Location

Al Rashidiya, Dubai

Villa

Fully Renovated | 4BR Villa | Single Story

Al Rashidiya, Dubai

Villa

الراشديه

Al Rashidiya, Dubai

Villa

Single Storey Villa | Plus Maids Room | Suitable for Families

Al Rashidiya, Dubai

Villa

Independent villa sale 3.7 million negotiable fully upgraded never rented ground floor GENERATE PD

Al Rashidiya, Dubai

Villa

Single Floor House For Sale On Main Road

Al Rashidiya, Dubai

Villa

Independent villa for sale 4 million negotiable fully upgraded never rented ground floor

Al Rashidiya, Dubai

Residential Plot

RESIDENTIAL BIG PLOT ON PRIME LOCATION ON RASHIDYA FOR 15 MILLION

Al Rashidiya, Dubai

Residential Plot

RESIDENTIAL LARGE PLOT FOR SALE

Al Rashidiya, Dubai

Villa

Income generator house | Investment | Land Value

Al Rashidiya, Dubai

Villa

Villa for sale Al Rashidiya, Dubai, a great location, opposite the park, schools and near the metro station

Al Rashidiya, Dubai

Residential Plot

Corner Land For Sale In Al Rashidiya

Al Rashidiya, Dubai

Villa

old house for sale
Find homes by commute time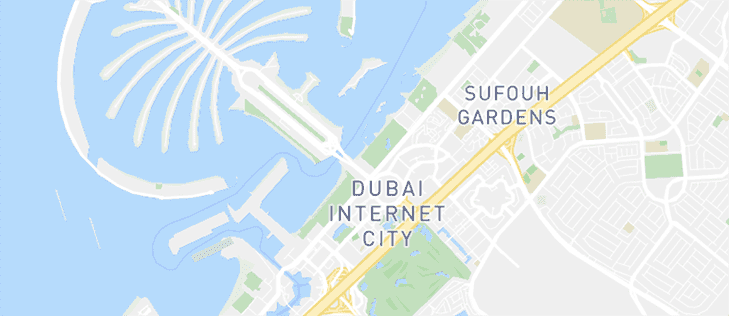 See Listings on the Map
Explore the area
Be the first to hear about new properties
Buying a Property in Al Rashidiya
Most popular and the most populous emirate of the United Arab of Emirates, Dubai has always been a gem and a valued destination for pleasure, work, and business. Thousands of people from around the world come to enjoy the nightlife, grab a good business opportunity, or invest in its real estate. The properties in Dubai including sky-rise towers and elite villas have contributed to the boosting economy without a doubt. Al Rashidiya is just one of these communities located in the eastern part of Dubai and closely connected to the Dubai International Airport. The main network of roads bounding Al Rashidiya community includes Nad Al Hammar (west), Emirates Road (east), and Al Khawaneej (north). Al Rashidiya is home to thousands of people belonging to different countries and cultures building up a multi-coloured vibrant lifestyle of the community.
Types of Properties in Al Rashidiya
The types of properties in Al Rashidiya community are mainly big and luxurious villas with a wide range of options available for people looking to buy a property in Dubai. The villas for sale in Al Rashidiya exhibit a robust floor plan and contemporary architecture that's not only beautiful on the outside, but unique on the inside. The independent villas, as well as those in compounds, give the community a distinct appeal and personality, surrounded by landscaped gardens and wide streets. A typical 5-bedroom house spans around 3,600 sq. ft. featuring 5 spacious bedrooms with en-suite bathrooms, close or open-concept kitchens built in high-quality finishes, and large halls. The best part about villas around here are the large terraces that serve as a mini picnic point and a nice spot to spend time with your family.
Sale Price Trends for Properties in Al Rashidiya
Prices of properties in Al Rashidiya are relatively low and on the cheaper spectrum compared to those in neighbouring localities in Dubai. If you're looking for a big house with affordable prices, a villa in Al Rashidiya is what you need. For a 5-bedroom villa spanning over 3,600 sq. ft. of land you can expect to pay around AED 1,650,000 to AED 6,000,000. A residential building for sale would be approximately for AED 13,000,000 so you can expect a competitive price for the apartments around here.
Popular Areas in Al Rashidiya
The community of Al Rashidiya is where you find the Rashidiya Metro Station taking people in and out of the city within a few minutes. Al Rashidiya Police Station and Union Cooperative Society are also two important highlights of the city. Bin Sougat Centre, right in the heart of Union Cooperative Society has all the grocery stores, retail shops, and clothing boutiques where residents find everything they need. Additionally, Al Rashidiya Community is closely connected to Dubai Festival City, the biggest and the most popular area for events and entertainment. It is a complete business district with malls, food streets, high-end restaurants, retail brand outlets, and some amazing European eateries. The biggest attraction is the Annual Festival of Literature arranged with several art workshops and poetry readings that attract thousands of people who appreciate such events.
Reason for Investing in Al Rashidiya
Al Rashidiya is a preferred destination for both purposes, living with family and investing in property. This is mainly because it is a close-knit community with easy access to shops, schools, and hospitals. The community is complete in itself with healthcare centres, entertainment spots, fitness clubs, and parks where families gather for picnics and day outs. Properties in Ras Al Khor and Nad Al Hammar are also good choices if you're willing to extend your options.