Properties with floor plans
Properties for sale in Al Wasl
Last updated date:

Sat, 01 Oct 2022 08:41:59 GMT
761000 to 9883800

AED
Building 18B, City Walk, Al Wasl, Dubai

Apartment

Newly Furnished | The Perfect Holiday Home!

Building 11B, City Walk, Al Wasl, Dubai

Apartment

Street & Pool Views,Prime,Large Layout,Vacant

Building 11A, City Walk, Al Wasl, Dubai

Apartment

2 Bed + Maid, Community View, Vacant Now

Building 7, City Walk, Al Wasl, Dubai

Apartment

Fully Decorated by famous Designer | Vacant

Building 6B, City Walk, Al Wasl, Dubai

Apartment

Best view in City Walk! Corner 3BR plus maid's

Building 7, City Walk, Al Wasl, Dubai

Apartment

Exclusive | Corner Apt with Huge Terrace

Rove City Walk, City Walk Phase 2, Al Wasl, Dubai

Hotel Apartment

Luxurious Hotel Room for Investment | Best ROI | 14 Day Free Stay

Building 21A, City Walk, Al Wasl, Dubai

Apartment

Spacious Apt | High Floor | Well-managed

Building 22, City Walk, Al Wasl, Dubai

Apartment

Burj Khalifa View | Luxurious | Trendy District

Building 11A, City Walk, Al Wasl, Dubai

Apartment

Furniture Optional | Exclusive | Upgraded Unit

Building 14, City Walk, Al Wasl, Dubai

Apartment

CORNER | LARGEST 2BR | STUNNING OPEN VIEWS

Building 22, City Walk, Al Wasl, Dubai

Apartment

Modern apt near Dubai Mall & Metro

Building 9, City Walk, Al Wasl, Dubai

Apartment

Furnished Apt | 2 Parking and Maids Room

Building 12, City Walk, Al Wasl, Dubai

Apartment

On High Floor and Huge Unit w/ Pool View

Building 11B, City Walk, Al Wasl, Dubai

Apartment

Excellent Living with Spacious Apartment

Building 7, City Walk, Al Wasl, Dubai

Apartment

Courtyard View | Sunny and Peaceful Home

Building 16, City Walk, Al Wasl, Dubai

Apartment

Amazing Boulevard Views | Prime Location

Building 9, City Walk, Al Wasl, Dubai

Apartment

Elegant Living | Furnished and Exquisite

Building 1, City Walk, Al Wasl, Dubai

Penthouse

Amazing Penthouse with a Boulevard Views

Building 7, City Walk, Al Wasl, Dubai

Apartment

Iconic Burj Khalifa Views | On Top Floor

Building 9, City Walk, Al Wasl, Dubai

Apartment

Tenanted | Elegant Apt and Best Location

Building 9, City Walk, Al Wasl, Dubai

Apartment

Corner, Top Floor, Boulevard Park Sunset View

Building 9, City Walk, Al Wasl, Dubai

Apartment

Prime Location with Pool View | Huge Apt

Building 12, City Walk, Al Wasl, Dubai

Apartment

More Options | Spacious and High-End Apt
Find homes by commute time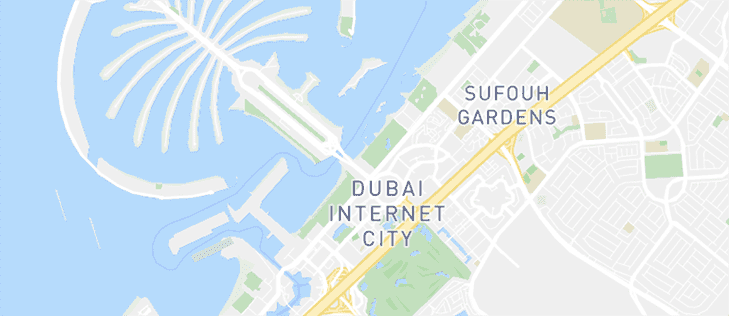 See Listings on the Map
Explore the area
Be the first to hear about new properties
Buying a Property in Al Wasl
With anticipation that Dubai's property prices will continue their downward slump in the upcoming years, there has been an increase in real estate investment in Dubai. People from far and wide are coming to buy properties in Dubai at a reasonable price. Al Wasl property units are no different. Located at the intersection of the first and second interchanges of Sheikh Zayed Road, Al Wasl is a residential region in Dubai that takes its name from a historic British reference to Dubai. Having 343 to 345 as a community number, Al Wasl spans across an area of 4 sq. mi. Comprising two major sub-communities, Dar Wasl and Al Wasl Road, Al Wasl contains more than 20 residential units that house over 22,000 inhabitants at once.
Types of Properties in Al Wasl
Bringing together people of varied cultures from every part of the world, Al Wasl embraces cultural diversity. Owing to the fact that plots have been the only assets that have gained over 800% capital appreciation in the last 20 years, the commercial plots in Al Wasl are in high demand. Offering a quality of life that is based on higher housing standards, Al Wasl contains over 20 residential plots with a built-up area that ranges between 8,512 sq. ft. and 42,000 sq. ft. Al Wasl's real estate market also contains flats, shops and houses that redefine living standards for occupants.
Sale Price Trends for Properties in Al Wasl
Buying a property is always an ideal option as it allows investors to construct their homes based on their needs and taste. Besides that, it also makes their costs more stable and predictable since there is a fixed-rate mortgage that you have to pay monthly without having to worry about additional charges. If you are interested to buy a real estate in the quadrant of Dubai, you can go for residential plots in Al Wasl. As far as the prices are concerned, they are quite feasible. The sale trend of residential plots in Al Wasl starts from AED 6,300,000 and goes up to AED 26,000,000.
Popular Areas of Al Wasl
One of the most iconic areas in Al Wasl includes the Gulf News office. An English newspaper published from Dubai, Gulf Newspaper is circulated daily as well as on weekend. Founded in the year 1978, Gulf News is the first newspaper that fosters sports, music, culture and the arts. In addition to that, Al Wasl also features a 64 hectare Safa Park, an urban park in Dubai that contains 16,974 trees and more than 200 species of birds, including kingfishers, warbles, wood pigeons, parakeets and geese. Surrounded by a forest, Safa Park is a project developed by Dubai Municipality in a bid to make Dubai an ecological city. With the Burj Khalifa lying within the radius of 3 miles, Al Safa Park also offers beautiful views of Dubai's skyline. With the cost of Safa Park being AED 3 for adults, Safa Park always stays crowded with tourists.
Reasons for Investing in Al Wasl
With many healthcare centres, such as The British Centres and Good Living Medical Centre and educational institutes, such as Green Grass Nursery and Dubai Japanese School (a Japanese curriculum school built in 1980) in the vicinity, Al Wasl provides a complete package to those who want to live in a family-friendly community. Also, Al Wasl also lies close to world-class restaurants and shopping malls, such as Al Nasma Restaurant, Souq Al Wasl and the famous Galleria Mall.