Properties with floor plans
Properties for sale in Al Sufouh
Last updated date:

Thu, 29 Sep 2022 09:17:19 GMT
925000 to 15500000

AED
J8, Al Sufouh 1, Al Sufouh, Dubai

Apartment

Lower Floor | Unfurnished | Great Layout

J5, Al Sufouh 1, Al Sufouh, Dubai

Apartment

Best Deal | Prime Location | Well Maintained

S Tower, Al Sufouh 2, Al Sufouh, Dubai

Penthouse

Amazing Views from a Luxury Penthouse | Palm View

J5, Al Sufouh 1, Al Sufouh, Dubai

Apartment

3 Bed Room Apt. Prime Location|All ensuite |Vacant

J5, Al Sufouh 1, Al Sufouh, Dubai

Apartment

First Home or Investment | Furnished | Best Price

J5, Al Sufouh 1, Al Sufouh, Dubai

Apartment

New Listing | Elegant 3 BR | J5 Tower - Al Sufouh

Acacia Avenues Decora, Acacia Avenues, Al Sufouh 1, Al Sufouh, Dubai

Villa

Spacious Layout |4BR + Maids Room | Best Deal

J8, Al Sufouh 1, Al Sufouh, Dubai

Apartment

Exclusive | Well Maintained | Best location

J5, Al Sufouh 1, Al Sufouh, Dubai

Apartment

Exclusive | Maid's Room | Easy Connectivity

J8, Al Sufouh 1, Al Sufouh, Dubai

Apartment

Exclusive | Well Maintained | Prime Location

J5, Al Sufouh 1, Al Sufouh, Dubai

Apartment

Exclusive | Maid's Room | Easy Connectivity

Hilliana Tower, Acacia Avenues, Al Sufouh 1, Al Sufouh, Dubai

Apartment

Vacant | Bright & Spacious 2BR | Furnished

J8, Al Sufouh 1, Al Sufouh, Dubai

Apartment

Biggest Layout | Exclusive | Well Maintained

Bahia Residence 2, Bahia Residence, Acacia Avenues, Al Sufouh 1, Al Sufouh, Dubai

Apartment

Large Apartment | Well Maintained

J5, Al Sufouh 1, Al Sufouh, Dubai

Apartment

Rented | Spacious | Sea View | Freehold Area

Hilliana Tower, Acacia Avenues, Al Sufouh 1, Al Sufouh, Dubai

Apartment

Must See || Amazing 2BR || High Floor || Sea View

Hilliana Tower, Acacia Avenues, Al Sufouh 1, Al Sufouh, Dubai

Apartment

Serious Seller |Upgraded| Stunning views

J8, Al Sufouh 1, Al Sufouh, Dubai

Apartment

Exclusive | Modern Contemporary | Fully Furnished

Hilliana Tower, Acacia Avenues, Al Sufouh 1, Al Sufouh, Dubai

Apartment

2BR +Balcony on High Floor w/ City View | Must see

Acacia Avenues, Al Sufouh 1, Al Sufouh, Dubai

Villa

Vaastu Compliant I Vacant I Pool and huge garden !

Hilliana Tower, Acacia Avenues, Al Sufouh 1, Al Sufouh, Dubai

Apartment

Negotiable price .

Acacia Avenues Wanya, Acacia Avenues, Al Sufouh 1, Al Sufouh, Dubai

Villa

Freehold l Triplex 5 + M l Burj Al Arab view

Bahia Residence 2, Bahia Residence, Acacia Avenues, Al Sufouh 1, Al Sufouh, Dubai

Apartment

Exclusive | Spacious | Unfurnished | Vacant

Acacia Avenues Fulva, Acacia Avenues, Al Sufouh 1, Al Sufouh, Dubai

Villa

Freehold l Triplex 4 + Maid l Elevator
Find homes by commute time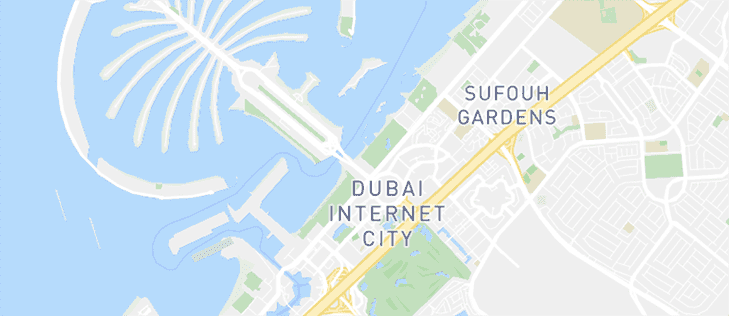 See Listings on the Map
Explore the area
Be the first to hear about new properties
Buying a Property in Al Sufouh
Attributed to the unique features of the emirate, UK's top-tier investors have decided to buy properties in Dubai, strengthening the relations between the UK and the UAE. With many real estates in Dubai being the centre of these investors' attention, Al Sufouh is one of them. Nestled on the western side of Dubai, Al Sufouh is a mixed-use locality in Dubai that holds various economic clusters, including Dubai Internet City and Dubai Knowledge Village. Divided into two major districts, Al Sofouh 1, Acacia Avenues and Al Sofouh 2, Al Sufouh extends across a built-up area of 3 sq. mi. Offering residence to more than 3,337 occupants, Al Sufouh is home to the American University of Dubai (founded in the year 1995), the International School of Choueifat (built in 1993) and Hard Rock Cafe, Dubai (developed in 1997).
Types of Properties in Al Sufouh
A highly regarded development of the region, Al Sufouh contains more than 20 residential apartments, including studios, one, two and three-bedroom dwellings with a swimming pool, well-equipped fitness centres, state-of-the-art gyms and ample parking space. Not just that, Al Sufouh consists of other property units too, such as 4 and 5-bedroom immaculately-designed villas that feature open plan dining and living areas. Warmed up with subtle touches of fresh greenery, colourful artwork and luxurious upholstery, the residential properties of Al Sufouh exhibit a unique combination of traditional and modern architectural design.
Sale Price Trends for Properties in Al Sufouh
When you buy a property, it has the potential to increase in value over a period of time, providing you major capital advantage. Buying a property is also exceptional in the sense that it gives you better control over your home. As far as the properties of Al Sufouh are concerned, they offer you all the three key elements that are essential to any resident: privacy, tranquillity and security. Offering you well-appointed apartments and villas, Al Sufouh makes sure to take care of both your basic as well as leisure needs. The price of the apartments for sale in Al Sufouh ranges between AED 650,000 and AED 2,650,000. If you want a larger residential space where you accommodate your family easily, you can go for villas in Al Sufouh. These can be bought at an average cost of AED 7,200,000.
Popular Areas of Al Sufouh
Al Sufouh contains some world-class restaurants, such as Al Dhiyafa Grand Kitchen that serves international dishes round the clock. Offering live cooking, the restaurant also provides pizzas, salad options, pudding counters and cocktails. Lying in close proximity to Mall of the Emirates, Al Sufouh is famous amongst shopping enthusiasts. Covering an area of 223,000 sq. ft., Mall of the Emirates contains the first indoor ski of the Middle East called Ski Dubai, a 500-seat theatre, an indoor entertainment centre and the 5-star Kempinski hotel that has more than 900 rooms along with tennis courts. Touted as the 'Black Palace Beach', Al Sufouh Beach is a secret gem of Al Sufouh Road. Flanked by a row of palm trees, Al Sufouh Beach is a family-oriented location. Offering breathtaking views of Burj Al Arab and Palm Jumeirah, Al Sufouh Beach is worth a visit. Best suited to those who are into water sports, Al Sufouh Beach lets visitors escape from the hustle and bustle of the city.
Reasons for Investing in Al Sufouh
With various premier educational institutes, such as Dubai College and Wellington International School situated nearby, Al Sufouh is good for those who want their children to get admission into schools that follow the British curriculum. Besides that, various championship golf courses, such as The Montgomerie, The Majlis Course and the Faldo Course are located close by. As far as the commuting is concerned, Dubai Tram works in the Al Sufouh area. If you are not a fan of tram and don't want to travel through it, two major metro stations, such as Nakheel Metro Station and Dubai International City Metro Station can help you move around the city.