Properties with floor plans
Apartments for sale in Uptown Mirdif
Last updated date:

Tue, 04 Oct 2022 03:23:53 GMT
490000 to 1300000

AED
Terrace Apartments, Uptown Mirdif, Mirdif, Dubai

Apartment

Vacant and Upgraded| Pool view|Best in the market

Courtyard Apartments, Uptown Mirdif, Mirdif, Dubai

Apartment

Large Unit| 2 BHK | Courtyard I | Uptown

Uptown Mirdif, Mirdif, Dubai

Apartment

2 BR Hall | gate apartment | lease hold

Terrace Apartments, Uptown Mirdif, Mirdif, Dubai

Apartment

Large 2 bed with huge terrace! Close to Pool

Garden Apartments, Uptown Mirdif, Mirdif, Dubai

Apartment

Ideal 2BR Investment in Mirdif | Good Location

Courtyard Apartments, Uptown Mirdif, Mirdif, Dubai

Apartment

Huge | Well-kept Unit | Partly Furnished

Courtyard Apartments, Uptown Mirdif, Mirdif, Dubai

Apartment

1 Bedroom for Sale | Courtyard | Mirdif | 850,000

Courtyard Apartments, Uptown Mirdif, Mirdif, Dubai

Apartment

Huge 1 Bedroom. Vacant now. Prime location in Uptown.

Courtyard Apartments, Uptown Mirdif, Mirdif, Dubai

Apartment

2 Bedrooms | Courtyard I | Uptown Mirdif

Courtyard Apartments, Uptown Mirdif, Mirdif, Dubai

Apartment

Large unit | 2 Bedrooms | Courtyard I | Uptown

Courtyard Apartments, Uptown Mirdif, Mirdif, Dubai

Apartment

Vacant! / Courtyard Apt / Uptown

Terrace Apartments, Uptown Mirdif, Mirdif, Dubai

Apartment

Pool and Park View | New to Market | Ready to move

Garden Apartments, Uptown Mirdif, Mirdif, Dubai

Apartment

LOWEST PRICE | STYLISH APARTMENT | AVAILABLE NOW

Garden Apartments, Uptown Mirdif, Mirdif, Dubai

Apartment

Stunning Apartment with Marvelous View | Tranquil Neighbourhood

Courtyard Apartments, Uptown Mirdif, Mirdif, Dubai

Apartment

Very Large | 01 BHK | For Sale

Uptown Mirdif, Mirdif, Dubai

Apartment

Nice 2BR Apartment for Sale in Terrace Apartment / 950k

Courtyard Apartments, Uptown Mirdif, Mirdif, Dubai

Apartment

Furnished / Rented / with Maids

Uptown Mirdif, Mirdif, Dubai

Apartment

Courtyard Apt | Semi Furnished | Garden View

Garden Apartments, Uptown Mirdif, Mirdif, Dubai

Apartment

2 Bed Plus Laundry | Huge Layout | Uptown Mirdif
Find homes by commute time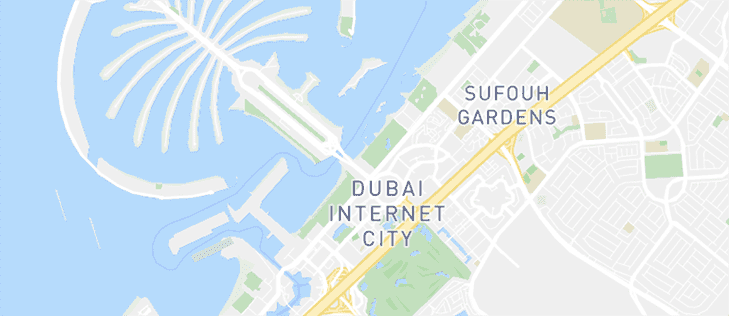 See Listings on the Map
Explore the area
Be the first to hear about new properties
Buying an Apartment in Uptown Mirdif
Elegant townhouses, grand villas and luxury apartments in a close-knit and friendly community, Mirdif is a world within a world amidst the many properties in Dubai. Mostly built around a central public square, called the 'Grand Piazza', properties in Mirdif are further divided into sub-communities or zones with Uptown Mirdif being one offering exquisite amenities and facilities. Great for individuals and especially ideal for families, Uptown Mirdif apartments are located close to many quality schools, praying areas, communal parks, fitness centres, bistros, cafes and shops. One will also be surrounded by beautiful and lush landscapes as well as shared swimming pools.
Types of Apartments in Uptown Mirdif
With many residential and commercial properties, Uptown Mirdif is conveniently situated close to other neighbourhoods such as Al Warqaa and Al Mizhar. Located in a serene suburb of Dubai, the apartments are made with a blend of native Arab heritage elements and old English design aesthetics. Most of the flats are found in low rise buildings. Accessed easily through the E311 freeway with Rashidiya Metro Station being the closest, Uptown Mirdif is made up of studios and 1, 2 and 3-bedroom flats. With large living spaces, studio sizes range between 500 and 600 sq. ft., 1-bedroom apartments have plot sizes of 1,300 sq. ft., 2-bedroom flats go up to 1,550 sq. ft. and 3-bedroom apartments have plot sizes as big as 2,067 sq. ft. All the apartments in Uptown Mirdif come with rather magnanimous dining halls, spacious balconies, built-in wardrobes, car parking, amazing flooring with wood & marble tiles, swimming pools, gym, sauna, storage areas, large double glazed glass windows and stylish modern fixtures.
Sale Price Trends for Apartments in Uptown Mirdif
The sale price trends for apartments in Uptown Mirdif depend on the number of bedrooms and how big the apartment is. Nevertheless, the price for a studio usually begins at around AED 720,000 and is close to AED 1,000,000 for 1-bedroom apartments. The most affordable 2-bedroom apartment in Uptown Mirdif will cost around AED 1,500,000. One should expect to pay anywhere between AED 1,800,000 and AED 2,000,000 for 3-bedroom apartments in Uptown Mirdif.
Highlights of Uptown Mirdif
While the community has a Spinneys nearby, there is also a Starbucks and Pizza Hut adjacent to the Abu Dhabi bank. Living in Mirdif, people have a number of amenities at their disposal. A dedicated communal park, aptly named the Uptown Mirdif Park, quality educational establishments, pet grooming services and a wide range of decent restaurants such as the Japengo Café, Freedom Pizza, Texas Roadhouse, Hamburgah, Ocean Basket, Al Arab and Curry Box. The Dubai International Airport is also located nearby. One will also find a couple of malls in and around the community. Home to ample retail outlets and well-designed apartments, Uptown Mirdif is an opulent, swanky and secure community which is much sought-after by locals and expats alike.