Last updated date:

Mon, 27 Jun 2022 09:33:20 GMT
900000 to 9000000

AED
Qamar 2, Madinat Badr, Muhaisnah 1, Muhaisnah, Dubai

Apartment

2% DLD Waiver l Ready To move In

Qamar 2, Madinat Badr, Muhaisnah 1, Muhaisnah, Dubai

Apartment

Genuine Resale | 1 BR and Storage | Stunning View

Qamar 8, Madinat Badr, Muhaisnah 1, Muhaisnah, Dubai

Apartment

2 Bed l Madinat Badr l Courtyard View

Qamar 2, Madinat Badr, Muhaisnah 1, Muhaisnah, Dubai

Apartment

Spacious Brand New | Vacant Unit Community View

Qamar 2, Madinat Badr, Muhaisnah 1, Muhaisnah, Dubai

Apartment

HIGH ROI | PAYMENT PLAN | 1BR LUXURY FURNISHED

Madinat Badr, Muhaisnah 1, Muhaisnah, Dubai

Apartment

Resale Unit| Brand New Fully Furnished| Qamar 9

Muhaisnah 3, Muhaisnah, Dubai

Villa

Huge Villa 8 Bedroom with Out houseMuhaisnah 3

Qamar 4, Madinat Badr, Muhaisnah 1, Muhaisnah, Dubai

Apartment

NEW |UNIQUE CORNER UNIT | FURNISHED| 10 YEAR PLAN

Muhaisnah 1, Muhaisnah, Dubai

Villa

Villa for sale in Muhaisnah First Dubai, great location

Muhaisnah 3, Muhaisnah, Dubai

Villa

HOT VIEW VILLA IN MUHAISNAH 3

Qamar 10, Madinat Badr, Muhaisnah 1, Muhaisnah, Dubai

Apartment

Bright & Spacious 1 BHK l Ready to move in

Qamar 2, Madinat Badr, Muhaisnah 1, Muhaisnah, Dubai

Apartment

Spacious Two Bedrooms Apartment in Madinat Badr with Stunning View

Qamar 1, Madinat Badr, Muhaisnah 1, Muhaisnah, Dubai

Apartment

Spacious 2 BR | Prime Location | Best Offer

Qamar 2, Madinat Badr, Muhaisnah 1, Muhaisnah, Dubai

Apartment

Well-managed with High-Quality Finishing

Qamar 1, Madinat Badr, Muhaisnah 1, Muhaisnah, Dubai

Apartment

Stunning Unit | 1 BR | Prime Location | Best Offer

Qamar 9, Madinat Badr, Muhaisnah 1, Muhaisnah, Dubai

Apartment

Largest Layout | Ground Floor Vacant on Transfer

Madinat Badr, Muhaisnah 1, Muhaisnah, Dubai

Apartment

Spacious Unit | 2 BR | Prime Location | Vacant

Qamar 2, Madinat Badr, Muhaisnah 1, Muhaisnah, Dubai

Apartment

Large 3 BR+ Maids Room | Stunning View | Vacant

Qamar 10, Madinat Badr, Muhaisnah 1, Muhaisnah, Dubai

Apartment

REPAY PAYMENT PLAN W/ HOLIDAY HOME | 1BR FURNISHED

Qamar 10, Madinat Badr, Muhaisnah 1, Muhaisnah, Dubai

Apartment

1BR LUXURY FURNISHED | PAYMENT PLAN | HIGH ROI

Muhaisnah, Dubai

Villa

Mhesna I HUGE stand alone Villa

Qamar 6, Madinat Badr, Muhaisnah 1, Muhaisnah, Dubai

Apartment

Spacious Apt with Maids Room/fully furnished

Qamar 1, Madinat Badr, Muhaisnah 1, Muhaisnah, Dubai

Apartment

Bright & Spacious Layout l Ready to Move in

Qamar 5, Madinat Badr, Muhaisnah 1, Muhaisnah, Dubai

Apartment

Brand New l 10 Yrs Payment Plan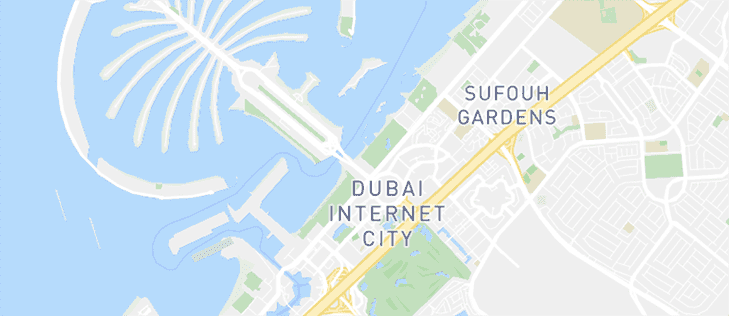 See Listings on the Map
Explore the area
Be the first to hear about new properties
Buying a Property in Muhaisnah
A thriving residential community with a population of 235,000 residents that is located near the industrial area, Muhaisnah borders with Al Mizhar and Al Qusais. Apart from having residential units, the Muhaisnah properties also facilitate expatriate labourers, mostly from South Asia, by accommodating them with shared labour camps. Deira, which is known as the commercial hub of Dubai, is to the east of Muaisnah, connected through D 56.
Types of Properties in Muhaisnah
The community is a mixture of residential and commercial properties that are up for sale. Except for recent developments, the Muhaisnah properties available for sale are divided into four main sub-communities, namely Muhaisnah 1, 2, 3 and 4 while the area accommodating labourers is known as Sonapur, meaning land of gold in Hindi/Urdu. For residency, luxury units like apartments and villas are also available for sale that vary from 5 to 7 bedrooms (for villas). The Muhaisnah villas are huge, offering an average living space of 15,000 sq. ft. They also feature a giant hall, a separate dining room, maid's room, swimming pool, Majlis and private parking space. When we talk about commercial properties then the labour camps for sale have several buildings with over 50 rooms each along with all the basic facilities.
Sale Price Trend for Apartments in Muhaisnah
Since most of the properties in Muhaisnah are for commercial use, the price trend for residential properties such as the villas is very stable; it only fluctuates between AED 6,600,000 and AED 8,500,000. The sale price of a typical labour camp in Muhaisnah (Sonapur) starts at AED 7,500,000 that increases over to AED 45,000,000, offering basic amenities such as window AC, dining room, first aid room, central heating, facilities for disabled, prayer room, laundry facilities, shared kitchen, waste disposal services and security staff. The labour camp buildings are large and are based on an average size of 60,000 sq. ft.
Popular Areas of Muhaisnah
There aren't many entertainment facilities present within the community, however, malls and retail stores like Madina Mall and Lulu Village compensate for the lack of vibrancy. Moreover, another location that is popular within the community is the Al Muhaisnah 3 Park that is situated near the Al Qusais Pond Park, a calm and peaceful place for residents to enjoy fresh air and spend time with their families. Residents of Muhaisnah are also accommodated with Abbatoir & Cattle Market, the Carrefour Hypermarket, Al Kabeer Group and Mango Supermarket. For dining options, Nando's Arabian Centre, McDonald's Drive-Thru, Kamat Restaurant, Texas Chicken and Hardee's Al Qusais are nearby as well.
Reasons for Investing in Muhaisnah
Those who are working in factories nearby should choose Muhaisnah when looking for a place to live in. The community is well-connected to main Sheikh Zayed Road and D 60. Frequent travellers can revel in the fact that Dubai International Airport is also in close proximity. The community also has much to offer to residential property owners; one will find various educational institutions and medical facilities, such as Dr Ismail Medical Centre, Aster Clinic, Mustafa Al Qaysi Medical Centre, present in great numbers. The Sonapur Fitness Centre is also available within the community. If one wishes to step out of the community then the communities of Mirdif and Mushrif are located nearby, which means that the gorgeous Mushrif Park is also within reach of residents of Muhaisnah.