Apartments for sale in Fortunato
Last updated date:

Fri, 12 Aug 2022 07:32:53 GMT
380000 to 1430000

AED
Fortunato, JVC District 11, Jumeirah Village Circle (JVC), Dubai

Apartment

Bright & Spacious | Pool View | Tenanted

Fortunato, JVC District 11, Jumeirah Village Circle (JVC), Dubai

Apartment

MAJESTIC 2 BEDROOMS DUPLEX || GROUND FLOOR UNIT || PRIVATE PARKING LOT || CALL NOW!

Fortunato, JVC District 11, Jumeirah Village Circle (JVC), Dubai

Apartment

EXQUISITE INTERIOR || URBAN YET REFRESHING LIFESTYLE || ABSOLUTELY AVAILABLE!

Fortunato, JVC District 11, Jumeirah Village Circle (JVC), Dubai

Apartment

Bright Unit | Community Views | Spacious

Fortunato, JVC District 11, Jumeirah Village Circle (JVC), Dubai

Apartment

Fully Furnished , spacious-Layout , Vacant, upgraded , close kitchen

Fortunato, JVC District 11, Jumeirah Village Circle (JVC), Dubai

Apartment

Furnished Studio| Spacious Apartment | Pool View

Fortunato, JVC District 11, Jumeirah Village Circle (JVC), Dubai

Apartment

Purchase A Lifestyle – Not Just an Apartment

Fortunato, JVC District 11, Jumeirah Village Circle (JVC), Dubai

Apartment

READY TO MOVE | TOP MOST QUALITY | GET INTO YOUR HOME | PERFECT LOCATION | OWN TODAY

Fortunato, JVC District 11, Jumeirah Village Circle (JVC), Dubai

Apartment

Spacious | 1 Bedroom | Community View | VACANT

Fortunato, JVC District 11, Jumeirah Village Circle (JVC), Dubai

Apartment

Rented | Bright and Spacious | Inquire Now

Fortunato, JVC District 11, Jumeirah Village Circle (JVC), Dubai

Apartment

Elegant and beautiful 1BHK , Jumeirah Village Circle (JVC) , Fortunato1 Building

Fortunato, JVC District 11, Jumeirah Village Circle (JVC), Dubai

Apartment

Upgraded I 1 Bedroom I LOFT JVC

Fortunato, JVC District 11, Jumeirah Village Circle (JVC), Dubai

Apartment

READY TO MOVE | LOFT APARTMENT | MASSIVE LAYOUT

Fortunato, JVC District 11, Jumeirah Village Circle (JVC), Dubai

Apartment

FULLY FURNISHED | FAMILY-ORIENTED | INVESTMENT DEAL

Fortunato, JVC District 11, Jumeirah Village Circle (JVC), Dubai

Apartment

High ROI | Tenanted | Investment Opportunity

Fortunato, JVC District 11, Jumeirah Village Circle (JVC), Dubai

Apartment

GENUINE LISTING | UNFURNISHED | LOWER FLOOR

Fortunato, JVC District 11, Jumeirah Village Circle (JVC), Dubai

Apartment

Developing Community | Great Amenities

Fortunato, JVC District 11, Jumeirah Village Circle (JVC), Dubai

Apartment

Pool View | With Balcony | Vacating Soon

Fortunato, JVC District 11, Jumeirah Village Circle (JVC), Dubai

Apartment

Bright Unit | 1BR | Rented | For Resale

Fortunato, JVC District 11, Jumeirah Village Circle (JVC), Dubai

Apartment

BEST OFFER | RENTED | GOOD LOCATION | SPACIOUS

Fortunato, JVC District 11, Jumeirah Village Circle (JVC), Dubai

Apartment

AMAZING DEAL l GROUND FLOOR WITH LARGE GARDEN l POOL VIEW

Fortunato, JVC District 11, Jumeirah Village Circle (JVC), Dubai

Apartment

2 Beds | Duplex | Exclusive | Fortunato

Fortunato, JVC District 11, Jumeirah Village Circle (JVC), Dubai

Apartment

Huge Loft | 1 Bedroom | Pool Views | Fortunato

Fortunato, JVC District 11, Jumeirah Village Circle (JVC), Dubai

Apartment

Bright & Spacious | Pool View | Tenanted
Find homes by commute time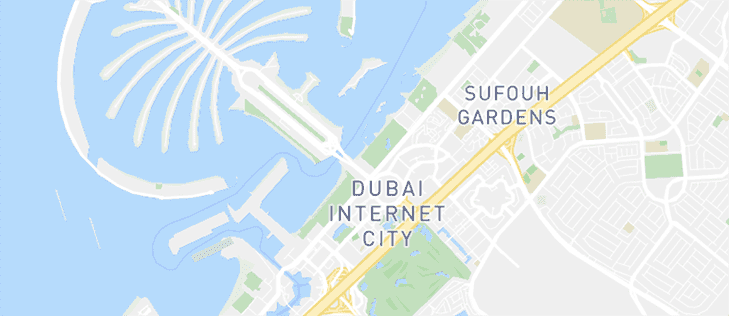 See Listings on the Map
Explore the area
Be the first to hear about new properties
Buying an Apartment in Fortunato
One of the most popular real estates in Dubai, the Jumeirah Village Circle (JVC) is an emerging, secure neighborhood that marvelously sprawls along the Emirates Road in the heart of new Dubai. Expanding over an area of more than 8,700,000 square meters, the family-friendly community houses more than 2000 Arabic & Mediterranean style villas, urbane townhouses and stylish apartments. Enveloped in lush green gardens and promenades offering a refreshingly soothing environment, the properties in JVC are have an aura of healthy and modern lifestyles. Amid its wide-ranging ventures, Fortunato is yet another low-rise residential complex by Al-Tajir Real Estate. Located in District 11 of Jumeirah Village Circle, the smart architectural complex comprises of five-storey apartments for sale surrounded by lavish townhouses.
Types of Apartments in Fortunato
Revealing a classic façade inspired by Arabian appeal, the apartments for sale in Fortunato feature a mix of spacious studios, 1-bedroom, 2-bedroom and 3-bedroom flats, large penthouses, wonderful lofts and striking 2-bedroom duplexes. The apartments for sale in Fortunato are designed in a rectangular-fashioned complex overlooking a scenic community pool and other facilities. Provoking a sense of community within a community, the apartments are crafted with high-quality finishes, fine details and careful architectural planning to make the most of space for the comfort of its residents. Open plan kitchen layout, large balconies, full equipped kitchen, built-in wardrobes, handpicked furnishings and sanitary ware are some of the privileges that the Fortunato apartments for sale offer to residents. Whether for investment or personal use, the property is the perfect retreat.
Sale Price Trends for Apartments in Fortunato
Enhanced by the benefits of living in JVC, the apartments in Fortunato highlights a self-sustained, diverse society where every desire and delight is conveniently within your grasp. Leveraging upon affordable living in JVC, the price of the apartments for sale in Fortunato are favorably kept low, making them ideal to buy a spot. Though buying a large studio pepped up with all the facilities of quality lifestyle will cost you as low as AED 500,000. On the other hand, suiting to your preferences for much greater living space, the price of 1-bedroom apartments in Fortunato starts from AED 750,000.
Highlights of Fortunato
In addition to reveling in the palate of lavish and comfortable living spaces, the residents can pamper themselves with a host of amenities that come as a sideline in Fortunato, including a pet-friendly environment, swimming pool, health club, medical pharmacy, walking/jogging/cycling trails, supermarket and coffee shops, retail stores, neighborhood parks, grassy walkways, town and country clubs next door and whatnot! Above and beyond, the propinquity of the apartments in Fortunato to public places such as Dubai Marina, Mall of the Emirates, Knowledge Village, Media City and Dubai International Airport allow the residents to indulge into the perks of the city life too.