Properties with floor plans
Villas for rent in Motor City
Last updated date:

Sat, 01 Oct 2022 08:50:03 GMT
175000 to 175000

AED

yearly
Casa Flores, Green Community (Motor City), Motor City, Dubai

Villa

Spacious & Upgraded Villa | Excellent View
Recommended properties based on your last searches
Find homes by commute time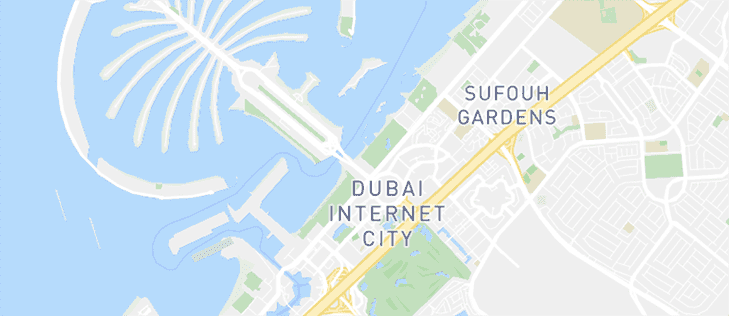 See Listings on the Map
Explore the area
Be the first to hear about new properties
Renting a Villa in Motor City
For many, purchasing real estate is out of the question, especially if they are expats working in the UAE for a short-period and then need to move back to their home-country. Likewise, many UAE residents would rather go for renting property in Dubai as compared to purchasing it. As Dubai expands, new communities are sprouting up on the outskirts of this emirate. Accordingly, Motor City is a community that is actually located on the emirates road. Another exciting fact on Motor City is that it is a mere 10-minute drive away from Mall of Emirates. The location makes it much easier for residents to get to and from work, if their job is in the inner city of Dubai. Motor City has two sections, the first one being the uptown area of Motor City, the next one is the Green Community, which has several villas for rent and other types of homes. Apart from motorsports activities in Motor City, residents can also drive to the nearby community of Arabian Ranches to play Polo and enjoy other equestrian related activities.
Types of Villas in Motor City
There are a variety of Motor City villas for rent, so chances are one is able to find the perfect property for their family. A 4,000 sq. ft 3-bedroom villa in Motor City will also come standard with 5-bathrooms. Slightly on the larger-size, 4-bedroom villas in Motor City can be rented out, which will have 4-bathrooms with an overall space of 4,200 sq. ft. A larger, 5-bedroom villa in Motor City is also available that will come with 6,210 sq. ft. of space and 5-bathrooms, ensuring that every individual in the house lives comfortably.
Rent Price Trends for Villas in Motor City
For those interested in leasing villas in Motor City, there's some flexibility that will help house-hunters find the right types of villas for rent in Motor City. For illustration, a 3-bedroom, 5-bathroom villa can be leased at an annual cost of AED 175,000, for this amount, residents will enjoy a living-area of 4,000 sq. ft. The slightly larger 4-bedroom units could be attained at an annual lease of AED 210,000. The largest villa between the former two comes with 5-bedrooms, 5-bathrooms and 6,210 sq. ft of area.
Lifestyle in Motor City
Residents who have leased properties in Motor City will have access to multiple recreational points which includes a very-large communal swimming pool, dedicated kids-pool, and a fitness-centre. Aside from this, residents are in close-proximity to the Dubai Autodrome and the Laserdrome. Despite its high-octane theme, the living communities are surprisingly peaceful and residential areas have lots of greenery. A major selling-point prompting people to consider villas for rent in Motor City is the relatively secluded location. Residents are neither too far from the city nor too close – providing convenience without the noise and pollution. Unlike other neighbourhoods in Dubai, Motor City has large, open-spaces like parks and playgrounds. Residents can feel free to take their children to the park or take their dog for a walk. Motor City can be classified as a stand-alone town in its own right, as everything you need is located within the community, be it groceries, restaurants, theme-parks, malls, Motor City has it all. Apart from that, residents can visit other nearby communities such as Dubai Sports City, where there are plenty of sports-themed activities to enjoy.
Reasons for Renting in Motor City
For many expats, leasing properties in the inner vicinities of Dubai comes with many disadvantages such as lack of parking availability, higher rent prices, smaller homes and excessive noise and pollution. Living in Motor City Dubai, on the other hand, is the polar opposite of living in the inner vicinities of Dubai. For example, there's no need to roam around to find a viable parking spot or pay for it. Within the vicinity of Motor City, there are no traffic jams. There are plenty of villas for rent in Motor City and the rental prices are far more reasonable.