Last updated date:

Wed, 28 Sep 2022 03:46:38 GMT
79998 to 110000

AED

yearly
Warsan Village, International City, Dubai

Villa

3 Bedrooms |Serene Environment |Prime Location

Souk Warsan Block A, Souk Warsan, Warsan Village, International City, Dubai

Villa

Stunning 3bedroom with Maid's Room Townhouse Villa in Al Warsan Village

Warsan Village, International City, Dubai

Villa

3 Bedrooms with Maids Room Villa with Huge Balcony for Rent in Warsan Village \ Single Row

Souk Warsan Block A, Souk Warsan, Warsan Village, International City, Dubai

Villa

ALL INCLUSIVE Furnished 3bhk townhouse Available for monthly Rent also

Warsan Village, International City, Dubai

Villa

True Ad | Single Row | 3BR + Maid\'s Room | Ready to Move In

Warsan Village, International City, Dubai

Villa

3 Bedroom Townhouse For Rent In Warsan Village

Warsan Village, International City, Dubai

Villa

Corner| Spacious |With Maids Room| 3 Bedroom TownHouse For Rent In Warsan Village.

Warsan Village, International City, Dubai

Villa

Ready To Move In Villa For Rent In Warsan Village

Warsan Village, International City, Dubai

Villa

Good Location | Vacant Large Layout Unit

Warsan Village, International City, Dubai

Villa

WARSAN VILLA 3BHK + MAID ROOM WITH BIG BALCONY FOR RENT B2B

Warsan Village, International City, Dubai

Villa

Warsan Villas , 3 Br ,95K , Family community

Warsan Village, International City, Dubai

Villa

VACANT | 03 B/R + MAIDS | SEMI-INDEP VILLA

Warsan Village, International City, Dubai

Villa

AMAZING THREE BEDROOM PLUS MAID ROOM FOR RENT IN WARSAN VILLAGE INTERNATIONAL CITY.

Warsan Village, International City, Dubai

Villa

Luxury 3Bedroom+Maid room Villa for Rent in Al Warsan

Warsan Village, International City, Dubai

Villa

AMAZING 3BR+ M TOWN HOUSE /WITH BIG BALCONY /SOUQ FACING /SINGLE ROW

Warsan Village, International City, Dubai

Villa

SINGLE ROW, MALL FACING, WELL MAINTAINED, 3 BR.

Souk Warsan Block C, Souk Warsan, Warsan Village, International City, Dubai

Villa

Single Row | Block C | Warsan Village

Warsan Village, International City, Dubai

Villa

Spacious Single Row | 3 Bhk+Maid Villa | Warsa Village

Warsan Village, International City, Dubai

Villa

3BR+MAID\'S ROOM VILLA | SINGLE ROW | WELL MAINTAINED

Warsan Village, International City, Dubai

Villa

3bedroom villa available for rent international city warsan village dubai

Warsan Village, International City, Dubai

Villa

Amazing 3 Bedroom Hall With Maid Room Warsan Villa

Souk Warsan Block B, Souk Warsan, Warsan Village, International City, Dubai

Villa

Balcony | Maid's room | Built-in wardrobe

Warsan Village, International City, Dubai

Villa

3 bedroom single row villa for rent in warsan

Souk Warsan Block C, Souk Warsan, Warsan Village, International City, Dubai

Villa

3 + Maid Warsan Villa For Rent in Best Price & Good Location|| Also Available For Sale
Find homes by commute time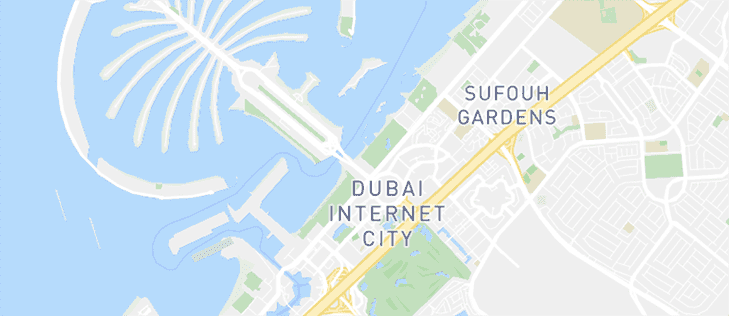 See Listings on the Map
Explore the area
Be the first to hear about new properties
Popular Rental Searches for Villas in International City
Renting a Villa in International City
When it comes to renting commercial or residential projects, properties in Dubai have become famous due to their unique construction themes. For example, some have a motorsports theme while others are based on an equestrian living style. Similarly, International City is a community that has houses and apartments built on a theme that reflects the architecture of different countries around the world. There are approximately 485 buildings in International City. The themed residential units are based on the countries of Iran, Greece, Spain, China, Russia, England and the United Arab Emirates. Recently, several listings on villas for rent in International City have been published.
Types of Villas in International City
Villas here come with a variety of themes. Depending on which cluster these villas are located in, sizes and floor plan configurations will vary somewhat. For instance, a 3-bedroom villa in International City may also come fully furnished and can have 2-bathrooms with an overall living area of 2,100 sq. ft. For a smaller, more conservative villa, home hunters can consider leasing a 3-bed, 2-bath residential unit established on 1,657 sq. ft. Some villas will come with large balconies coupled with tall, integrated wardrobes.
Rent Price Trends for Villas in International City
The price of a 3-bed unit, which also comes fully-furnished, will demand an average sum of AED 85,000 annually. However, it is important to note that the lease amounts don't vary sharply in this community; variations can only be seen in the number of bathrooms and square footage. The rental cost ranges between AED 80,000 and AED 110,000 per annum.
Lifestyle in International City
For once, expat families have been the most interested in finding villas for rent in International City due to its secluded location away from the main city and its family-friendly environment. Although, despite being secluded, International City doesn't have to mean sacrificing one's standard of living. On the contrary, there are several family-friendly restaurants nearby and within the community. Some popular ones are the Baba Restaurant in the Spain cluster. Another popular and family-friendly restaurant is the Zam Zam Suyi Restaurant which has a variety of Uyghur Chinese foods in the vicinity. For singles and young adults who prefer to hang out at a casual joint, there are several bars and lounges to choose from. Located right-off the E44 on Hatta Road is the Bricks Sports Lounge. Here residents can enjoy a fun game of pool or billiard while having a few beverages. Since residents can find everything within the vicinity of International City, they don't need to drive all the way to central Dubai for entertainment, groceries or other daily necessities. In fact, the nearest shopping mall is only 5km away in the community of Mirdif. Thus, leasing property in International City doesn't mean one has to sacrifice convenience for affordable rent.
Reasons for Renting in International City
Real estates in International City available for rent, are considered prime territory for multiple reasons. Aside from affordable leasing and large-open spaces within the community, expats can avoid the hustle and bustle of inner Dubai by attaining International City villas for rent. Currently, International City is considered one of the most popular community for renting properties. Large families can easily afford to lease villas in International City as this community has been amongst the first affordable housing communities in Dubai.