Currently, there are no matching properties for your search criteria

You can change the location, refine your search or get notified when new properties are available.
Alert me of new properties
Recommended properties based on your last searches
Find homes by commute time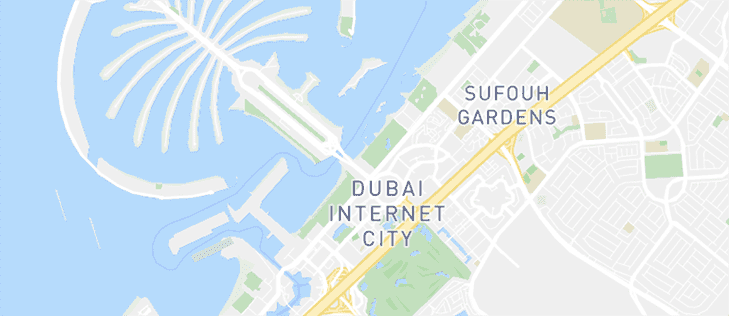 See Listings on the Map
Explore the area
Be the first to hear about new properties
Renting a Villa in La Avenida
Providing luxury villas set in a peaceful environment, Arabian Ranches is a valued real estate asset in Dubai. All in all, renting properties in Arabian Ranches will set you up for a life that most people would call perfect. Quite the contrast to the typical busy life of Dubai, Arabian Ranches offer an exclusive life of peace and privacy. Looking over the Arabian Ranches Golf Club, La Avenida is a sub-community that feature a collection of exclusive homes.
Types of Villas in La Avenida
An exceptional collection of homes in the Spanish architectural style, the villas for rent in La Avenida is the crème de la crème in Arabian Ranches. Rental villas in La Avenida feature stucco walls, terracotta roofs, decorative turrets, along with arched windows and doorways leading up to circular foyers and olden style chimneys. These stylish houses in La Avenida are designed with authentic touches that creates an old-world charm. All the while the insides feature the most modern amenities and exceptional finishes. Villas with marble flooring throughout and decorative colour palettes, the properties of La Avenida are a luxurious haven of peace and tranquillity.
Rent Price Trends for Villas in La Avenida
One amongst the most attractive residential project in Dubai, the villas for rent in La Avenida are placed on spacious plots and are built in the highest of standards. Offering a quaint charm, these Spanish style homes are a prized option for those looking for leasing a property in Dubai. La Avenida villas are set by the lakeside and overlook the Arabian Ranches Golf Course. These one-of-a-kind 5-bedroom villas have a rental trend that starts from AED 380,000 per year to AED 400,000 per year.
Highlights of La Avenida
Exuding an authentic charm, the villas for rent in La Avenida also feature 10 ft. high ceilings in the living rooms that accentuates a sense of space and light. Inside the houses for rent in La Avenida, the kitchens have granite countertops and elegant oak cabinetry while all bedrooms come with built-in wardrobes. The residents living in La Avenida also enjoy various amenities including swimming pools for both kids and adults, parks, daycare centre, and a community hall. .