Properties for rent in Mohammed Bin Rashid City
Last updated date:

Fri, 13 May 2022 05:30:30 GMT
50000 to 1500000

AED

yearly
Sobha Creek Vistas, Sobha Hartland, Mohammed Bin Rashid City, Dubai

Apartment

Burj View | Vacant | Free Chiller | Fitted Kitchen

Sobha Creek Vistas, Sobha Hartland, Mohammed Bin Rashid City, Dubai

Apartment

Beautiful View | Chiller Free | Brand New

Sobha Creek Vistas, Sobha Hartland, Mohammed Bin Rashid City, Dubai

Apartment

High Floor | Amazing Finishing | AC Free

Hartland Greens, Sobha Hartland, Mohammed Bin Rashid City, Dubai

Apartment

One Bedroom Apartment For Rent In Sobha Hardland Greens

Sobha Creek Vistas, Sobha Hartland, Mohammed Bin Rashid City, Dubai

Apartment

High Floor | Stunning View of Burj Khalifa

Wilton Terraces 1, Sobha Hartland, Mohammed Bin Rashid City, Dubai

Apartment

Brand New | Spacious | Managed

Sobha Creek Vistas, Sobha Hartland, Mohammed Bin Rashid City, Dubai

Apartment

One Month | Fully Furnished | Flexible Payments

Sobha Creek Vistas, Sobha Hartland, Mohammed Bin Rashid City, Dubai

Apartment

Brand New / High Floor / Chiller Free

Sobha Hartland, Mohammed Bin Rashid City, Dubai

Townhouse

Sobha Townhouse 4 bedroom with lift for rent

Sobha Creek Vistas, Sobha Hartland, Mohammed Bin Rashid City, Dubai

Apartment

Brand New | 2 Bedroom | Ready to Move | Best Offer

District One Villas, District One, Mohammed Bin Rashid City, Dubai

Villa

Brand New| Easy Access | Corner Unit| Contemporary

Wilton Terraces 1, Sobha Hartland, Mohammed Bin Rashid City, Dubai

Apartment

1 Bed | Pool View | Largest Unit

Sobha Creek Vistas, Sobha Hartland, Mohammed Bin Rashid City, Dubai

Apartment

Monthly | Beautiful 1 Bedroom |Brand New | Creek View

Sobha Creek Vistas, Sobha Hartland, Mohammed Bin Rashid City, Dubai

Apartment

Brand New | Beautiful View | Well Designed

Sobha Creek Vistas, Sobha Hartland, Mohammed Bin Rashid City, Dubai

Apartment

Balcony | Shared gym | Shared pool

Sobha Creek Vistas, Sobha Hartland, Mohammed Bin Rashid City, Dubai

Apartment

Burj Khalifa View | Fitted Kitchen | Chiller Free

Sobha Creek Vistas, Sobha Hartland, Mohammed Bin Rashid City, Dubai

Apartment

BRAND NEW 2 BEDROOM / HIGH FLOOR / PRIME VIEW

Sobha Creek Vistas, Sobha Hartland, Mohammed Bin Rashid City, Dubai

Apartment

Beautiful Modern Waterfront 2Bed, 2Bath Apartment

Sobha Creek Vistas, Sobha Hartland, Mohammed Bin Rashid City, Dubai

Apartment

Burj Khalifa View| On High Floor| Fitted Kitchen

Sobha Creek Vistas, Sobha Hartland, Mohammed Bin Rashid City, Dubai

Apartment

13 MONTH | LUXURY - BRAND NEW | CHILLER FREE

Wilton Terraces 2, Sobha Hartland, Mohammed Bin Rashid City, Dubai

Apartment

High Floor | Brand New | Wildlife Sanctuary View

Sobha Creek Vistas, Sobha Hartland, Mohammed Bin Rashid City, Dubai

Apartment

CHILLER FREE | LAGOON VIEW| 1 Bedroom + Study

Sobha Creek Vistas, Sobha Hartland, Mohammed Bin Rashid City, Dubai

Apartment

Creek View l 4 Cheques l Beautiful 2 Bedrooms, Brand New

Sobha Creek Vistas, Sobha Hartland, Mohammed Bin Rashid City, Dubai

Apartment

Band New | Meydan | Luxury Apartment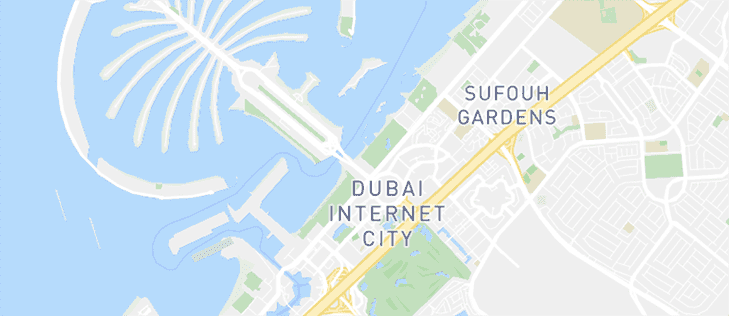 See Listings on the Map
Explore the area
Be the first to hear about new properties
Renting a Property in Mohammad Bin Rashid City
Dubai is a melting point that brings people of different cultures and races together. This not only also boosts the tourism sector of Dubai but also takes the real estate market of Dubai to another level. When people from all over the world come to Dubai, they get drawn towards the property units of Dubai and end up renting or investing in them, thus bringing more money for the city. Mohammad Bin Rashid City is a sprawling mixed-use development in Dubai that has played its part in drawing a lot of foreign investments into the community. With an estimated project cost of AED 30 billion, Mohammad Bin Rashid City is located on the northwestern part of Al Khail Road and southwestern part of Umm Al Suqeim Road. Touted as a city-within-a-city, it is a mega-development project built by Emaar Properties in the year 2012.
Types of Properties in Mohammad Bin Rashid City
Focusing on four cardinal components: retail, theme parks, environment and art, the real estate in Mohammad Bin Rashid City features a blend of three prototypes, such as contemporary, Mediterranean and modern Arabic. Bringing together a variety of sweeping parks, sublime beaches and crystal lagoons, the property units in Mohammad Bin Rashid City provide a sustainable environment. Consisting of 21 apartments and 47 villas, it is a modern and family-oriented area that offers basic, leisure and entertainment facilities to the residents. Built with high-end finishes, these houses and flats are visually dynamic and comprise an impressive entrance area, gym, guest and living areas and dedicated bedroom with walk-in closets. With expansive views of Dubai's skyline serving as a backdrop to each residential space, Mohammad Bin Rashid City contains an entertainment area, playroom and a dining room made with commercial-grade fabrics.
Rent Price Trends for Properties in Mohammad Bin Rashid City
Featuring 9 kilometres of walking, cycling and jogging trails, Mohammad Bin Rashid City offers a holistic lifestyle to the residences. Surrounded by 2.4 million sq. ft. of greenery, Mohammad Bin Rashid City is a freehold community that contains an 18-hole championship golf course and solar lights. As far as the rental prices of the properties of MBR are concerned, they are quite reasonable too. The rent of apartments in Mohammad Bin Rashid City starts from AED 67,000 and goes up to AED 190,000 per annum. However, if you are interested to rent Arabesque-inspired villas that contain contemporary aesthetics, entertainment areas, private cabanas, bar areas, outdoor fireplaces and a sweeping glass staircase, you can opt for the villas in Mohammad Bin Rashid City. They rental trend of villas in the said community starts from AED 185,000 and goes up to AED 580,000 per annum.
Popular Areas of Muhammad Bin Rashid City
Located in MBR city at the apex of the District One community, the 40-hectare Crystal Lagoon is a unique residential project that includes man-made beaches and a 7-kilometre stretch of lagoons. The real estate of Crystal Lagoons feature waterways, high-end dining options, parklands and luxury homes.
Reasons for Renting in Mohammad Bin Rashid City
Mohammad Bin Rashid City features Mall of the World, a shopping outlet that offers 8 million sq. ft. of shopping areas, recreational centres, theatre rooms, 20,000 hotel rooms and the largest indoor park in the world. Built with an aim to increase tourism by 13% and sales by 25%, the Dubai Mall accommodates over 50 million shoppers a year. Not just that, MBR also contains the biggest swimming pool in the world which spans an area of 40 acres. Helping those who want to set up their businesses, MBR city opens up new avenues for innovation and entrepreneurship. Owing to these features, it would be an ideal decision to rent a unit here.