Properties with floor plans
Properties for rent in Al Manara
Last updated date:

Mon, 03 Oct 2022 06:56:36 GMT
140000 to 1050000

AED

yearly
Al Manara, Dubai

Villa

Refurbished Villa Private Garden | Compound Villa

Indigo Central 6, Al Manara, Dubai

Villa

Spacious 4 Bedroom Independent Villa With Private garden !

Indigo Central 6, Al Manara, Dubai

Villa

Classical Attractive Huge Space Four Bedrooms + Maidroom Villa | Ready To Move

Al Manara, Dubai

Villa

Compound Villa | Spacious Layout | Private Yard

Indigo Central 6, Al Manara, Dubai

Villa

Spacious 5 Bed villa +M| Shared Poo l Gym |Garden !

Al Manara, Dubai

Villa

MODERN TOWNHOUSE EXCELLENT LOCATION STORE+MAIDS

Al Manara, Dubai

Villa

Luxury 5BHK Villa + Maid Room // common Gym and Pool // Ready To Move

Al Manara, Dubai

Villa

Fully Furnished 3 BHK Single Storey

Al Manara, Dubai

Villa

Massive Size of Three-Bedroom One-Storey Villa | With Maid Room, Driver Room and Majlis Room | Ready to Move

Al Manara, Dubai

Villa

Classic Villa with Private Pool and 7 Bedroom for RENT in Al Manara

Al Manara, Dubai

Villa

Refurbished Villa Private Pool | Compound Villa

Al Manara, Dubai

Villa

Amazing Offer 3 BHK Villa With Maid+storige For Rent Al manara

Al Manara, Dubai

Villa

Grab This Offer | 4BR Villa Private Garden Area

Al Manara, Dubai

Villa

Fully Furnished | Upgraded 3BR | Independent Villa

Al Manara, Dubai

Villa

Refurbished | Compound Villa | Private Yard

Al Manara, Dubai

Villa

Naturally Lit | Modern | Spacious | All master ensuite

Al Manara, Dubai

Villa

Luxurious 6 BHK with Private Pool and Elevator | Maids & Driver\'s Room | Al Manara

Al Manara, Dubai

Villa

ELLIGANT AND AFFORDABLE @ PRIME LOCATION

Al Manara, Dubai

Townhouse

BRAND NEW !! 2/BR TOWN HOUSE !! GATES COMMUNITY

Al Manara, Dubai

Villa

HOT DEAL | 04 B/R + MAID | GARDEN

Al Manara, Dubai

Villa

Rear Opportunity | A Must See Property

Al Manara, Dubai

Villa

SPACIOUS 4BR MAIDS PRIVATE GARDEN SEMI INDEPENDENT VILLA IN MANARA

Al Manara, Dubai

Villa

NEWER MODERN VILLA WITH PRIVATE GARDEN SHARED POOL GYM

Al Manara, Dubai

Villa

Smart new four bedroom villa
Find homes by commute time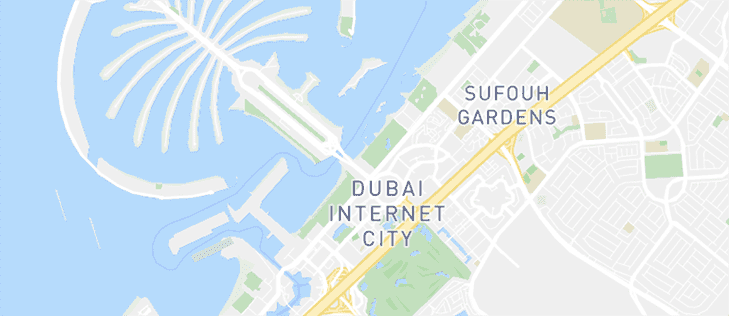 See Listings on the Map
Explore the area
Be the first to hear about new properties
Renting a Property in Al Manara
Dubai and its luxurious developments do not require any introduction. The properties in Dubai including the revolutionary skyscrapers, modern offices, lavish hotels, malls, theme parks and other residential buildings define the distinct personality and appeal of the emirate. As it continues to grow, many residential and commercial communities offer a peaceful lifestyle. Lying in the western region of Dubai, Al Manara is one of them. It is a cosy, residential development surrounded by uptown residential communities, such as Umm Suqeim, Al Quoz and Umm Al Sheif. This homely location makes Al Manara a family-oriented spot with all the necessary amenities right around the corner.
Types of Properties in Al Manara
Al Manara is a small residential area under development but it still competes with the real estate of the city in terms of lavish architecture and comfortable living conditions. The best finds are the villas in Al Manara characterized by 3 to 5 bedrooms configurations. Space and storage are given extra attention around here. Therefore, the floor plans boast commodious bedrooms, halls and lobbies. A 3BHK house would be a good choice for young couples and small families alike with a living space that ranges between 2,800 sq. ft. to 3,500 sq. ft. If you're hoping to go for a bigger rental property in Al Manara, the covered area for 4 and 5-bed villas varies from 4,400 sq. ft. to 14,000 sq. ft. The quality of the finishes, fixtures and lightings for each house is impeccable regardless of the size of each unit. These villas come with ultra-modern kitchens with pre-installed appliances, private pools, gardens, garages, basement parking lodges and separate rooms for drivers and house help. Other properties you may find around here include commercial villas and shops, though the community mainly comprises posh residential units.
Rent Price Trends for Properties in Al Manara
The properties in Al Manara present a competitive price range which would be affordable for most. The maximum amount you would pay for a royal villa spanning around 14,000 sq. ft. would be AED 755,000 per annum, which is commendable considering the amenities and infrastructure of the locality. The average rent price of a 5-bedroom villa in Al Manara is AED 312,000 per annum while a standard 4-bedroom house is also a great choice for families; it would cost around AED 199,000 on average. Narrowing the cost of renting properties in Al Manara even further, you can find 3-bedroom villas for an annual rent between AED 135,000 and AED 190,000.
Popular Areas of Al Manara
The community is fenced by further residential properties in neighbouring arenas making the sight comfortable and secure. It has plenty of mosques including Al Manara Central Mosque and Al Salah Masjid at a walking distance. Bystro and Reem Al Bawadi are just some of the popular dine-out options with the latter serving amazing Lebanese food. Café Jones is also an excellent spot for foodies which is also an award-winning grocer in the locality. You will also find Safa Park which is only a 9-minute drive via Sheikh Zayed Road and several educational institutes, hospitals, and pharmacies at a short distance from the residential streets. For even better get-aways and commercial areas, residents can hit the road towards Dubai Marina and Downtown Dubai that only takes a few minutes.
Reasons for Renting a Property in Al Manara
This tiny yet lavish suburban area of Dubai is everything you would need for the perfect residential spot. Sheikh Zayed Road E11 and Noor Islamic Metro Station are in close proximity, making it convenient for the residents to travel frequently. Moreover, the area is filled with family leisure spots, educational institutes and everything you would expect from an upscale residential town. So if you plan to live in Dubai with your family under budget, considering Al Manara would be an ideal choice.