Last updated date:

Mon, 26 Sep 2022 13:59:09 GMT
13000 to 19000

AED

yearly
Al Yarmook, Sharjah

Apartment

1 B/R HALL FLAT WITH BALCONY AVAILABLE IN YARMOOK AREA BEHIND OF CONSULTATIVE COUNCIL OF SHARJAH BUILDING

Al Yarmook, Sharjah

Apartment

Affordable 1Bed in Yarmouk, Sharjah

Al Yarmook, Sharjah

Apartment

1 Month Free, No Commission, Balcony, Close to Ministry of Labour

Al Yarmook, Sharjah

Apartment

Exclusive !!!!!! To let 1BHK location Sharjah - Near to Al fayha Park

Al Yarmook, Sharjah

Apartment

1 BED ROOM HALL SPLIT CENTRAL DUCT AC FLATS IN YARMOOK - SHARJAH
Find homes by commute time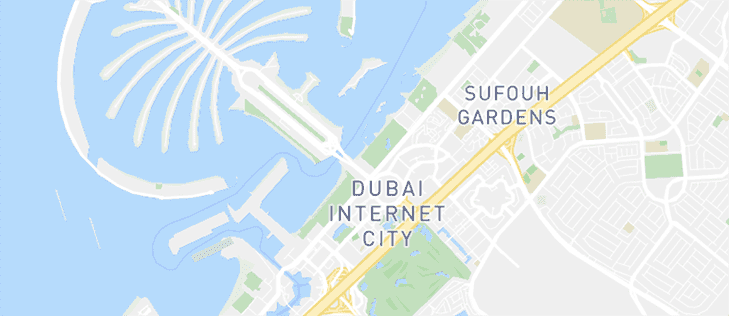 See Listings on the Map
Explore the area
Be the first to hear about new properties
Renting an Apartment in Al Yarmook
Al Yarmook is an area located north-west of Sharjah. It is nestled along Al Wahda St. (E11), which connects to Sheikh Rashid Road in Dubai. Al Yarmook is also situated in the western region of Halwan Suburb, which is one of the popular residential areas in Sharjah. It is surrounded by the neighbourhood of Al Ghubaiba in the east, Al Manakh in the west and Al Bu Daniq in the south.
Types of Apartments in Al Yarmook
The community of Al Yarmook predominantly consists of low-rise residential buildings. Inclusive of the ground floor, the maximum number of floors that exist in these buildings is two. Since there is usually a single top floor, apartments for rent here are fewer per building. This gives a great advantage to the people who prefer to rent a flat on the lower level or reside at a property which isn't too crowded. Most of the apartments are newly constructed and unoccupied so people can effortlessly find properties in Al Yarmook. A popular residence for renting an apartment in Al Yarmook is Al Subhair Building, which comprises a variety of restaurants at its ground level. The little balconies in Al Yarmook apartments overlook the suburban greeneries of Al Fayha and Al Ramla communities. Although not overly designed, you will find buildings in Al Yarmook following eclectic patterns and colour schemes. Property types available in Al Yarmook are usually studio and 1 bhk apartments for rent.
Rent Price Trends of Apartments in Al Yarmook
The price of studio apartments for rent with 400 sq. ft. of the area is AED 24,000 while the ones with a living area of 600 sq. ft. cost around AED 25,000 per annum. The price of 1 bhk apartments for rent with an area of 700 sq. ft. is AED 30,000. The flats in Al Yarmook have split a/c instead of central air-conditioning, along with free satellite for TV, central gas connection and 24/7 security. The yearly rents for these apartments can be paid through 12 cheques.
Lifestyle in Al Yarmook
It is a community that has a welcoming surrounding for people with different faiths. A block in this community is dedicated to church facilities such as St. Michael's Church, Church United-Sharjah, CSI Tamil Church and many more. Few mosques are also strategically situated. Al Yarmook is also home to some famous eateries that offer flavours from around the world. If in the mood for authentic Chinese cuisine, one can head over to Peking. For Japanese, Octopus
Restaurant will be the saviour. Some fast-food restaurants in Al Yarmook include SFC Plus, Texas Chicken and Subway. Student Biryani is also a well-known addition that offers distinct subcontinental flavour. Families with children will appreciate the near proximity of educational institutes such as the Early Intervention Centre, Radiant School, Al Maarifa International Private School, etc.
Reasons for Renting in Al Yarmook
A popular location to be renting properties in Sharjah, an influential real estate, some of the government offices are around Al Yarmook which include General Directorate of Residency and Foreigners Affairs, Ministry of Human Resources and Emiratisation and state-of-the-art Consultative Council of Sharjah. A beautiful memorial called Kuwait Square, which was built to honour the strong international bond between Kuwait and UAE, is located at the western edge of Al Yarmook.