Properties with floor plans
Apartments for rent in The Grandeur Residences
Last updated date:

Sat, 01 Oct 2022 03:45:20 GMT
105000 to 320000

AED

yearly
Maurya, The Grandeur Residences, Palm Jumeirah, Dubai

Apartment

2 Beds Apartment | Pool Access | Furnished

Mughal, The Grandeur Residences, Palm Jumeirah, Dubai

Apartment

Panoramic Sea View | Furnished | Bills Included

Maurya, The Grandeur Residences, Palm Jumeirah, Dubai

Apartment

Fully Furnished I Big Layout I Ready Now

Maurya, The Grandeur Residences, Palm Jumeirah, Dubai

Apartment

1BR Fully Furnished | Direct Beach Access

The Grandeur Residences, Palm Jumeirah, Dubai

Apartment

Direct Access to Beach High End I Sea View

Mughal, The Grandeur Residences, Palm Jumeirah, Dubai

Apartment

Bills Included | Furnished | Vacant Sept 30th

Mughal, The Grandeur Residences, Palm Jumeirah, Dubai

Apartment

All Bills Included| Full Sea View| Fully Furnished

Mughal, The Grandeur Residences, Palm Jumeirah, Dubai

Apartment

ALL BILLS INCLUDED | Sea Views | Fully Furnished

Maurya, The Grandeur Residences, Palm Jumeirah, Dubai

Apartment

Vacant | Furnished | Private Beach Access

Maurya, The Grandeur Residences, Palm Jumeirah, Dubai

Apartment

Fully Furnished | 2 Bedroom With Courtyard

Maurya, The Grandeur Residences, Palm Jumeirah, Dubai

Apartment

LARGE TERRACE | SEA VIEW | FURNISHED

Maurya, The Grandeur Residences, Palm Jumeirah, Dubai

Apartment

Vacant 1 BR | Fully Furnished | Beach Access

Mughal, The Grandeur Residences, Palm Jumeirah, Dubai

Apartment

Luxury Living | 2BHK+Maid | Amazing View | Call Now

The Grandeur Residences, Palm Jumeirah, Dubai

Apartment

Beach Access | Private Balcony | low floor

The Grandeur Residences, Palm Jumeirah, Dubai

Apartment

The Grandeur Residences Apartment I

The Grandeur Residences, Palm Jumeirah, Dubai

Apartment

Spacious 2 bed+maids in Grandeur Residence

Maurya, The Grandeur Residences, Palm Jumeirah, Dubai

Apartment

Bright | Vacant | 1BR Apartment with Partial Sea View

Maurya, The Grandeur Residences, Palm Jumeirah, Dubai

Apartment

Fully Furnished | Vacant | Ground Floor
Find homes by commute time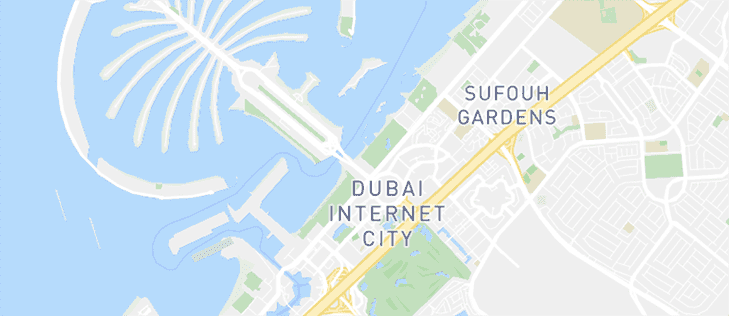 See Listings on the Map
Explore the area
Be the first to hear about new properties
Short Term Apartment Rentals in

The Grandeur Residences
Renting an Apartment in The Grandeur Residence
Palm Jumeirah is a man-made island in the form of a palm tree and comprises of the Trunk, 16 Fronds and the Crescent. Lying off the coast of Dubai, it extends into the Arabian Gulf and is a majestic development by Nakheel. Built in an undeniable affluence, Palm Jumeirah is the self-proclaimed eighth wonder of the world and one of the highly demanded properties in Dubai. It is the home to some of the most extravagant hotels and resort properties in the city. Property rentals in Palm Jumeirah offer a mix of high-end and budget-friendly options. The Grandeur Residences is a property of residential complex designed to offer a living reminiscent of royalty in Palm Jumeirah.
Types of Apartments in The Grandeur Residences
Taking inspiration and modelling the archetypal palaces of Rajasthan, India, the apartments for rent in the Grandeur Residences offer a luxury so distinct to it alone. There are 200 fully furnished freehold 1, 2 and 3-bedroom apartments available for rent. Each of these flats offer stunning views of the vast sea from the Trunk of the Palm, the breathtaking skyline of Dubai Marina and the Burj Al Arab. These properties offer a perfect blend of traditional exterior architecture with high-end modern living facilities.
Rent Price Trends for Apartments in The Grandeur Residences
Drawing architectural inspiration from historical Indian styles, the suites in the Maurya block of The Grandeur Residences carry the names; the Indus Suite, the Rajput Suite, the Pallava Suite and the Chola Suite. Whereas the suites in the Mughal Block are named after the Mughal Emperors – the Humayun Suite, the Akbar Suite, the Jahangir Suite and the Shah Jahan Suite. These immensely luxurious 2-bedroom apartments in The Grandeur Residences have a rental trend starting from AED 135,000 and AED 148,999 yearly for 3-bedroom flats.
Highlights of The Grandeur Residences
An added advantage of renting apartments in The Grandeur Residences is that the residents have full access to the 5-star facilities of the exclusive Taj Exotica Resort and Spa which offers fine restaurants, luxurious spa and private beach. The flats in The Grandeur Residences also provide an array of equipped amenities such as swimming pools, health club, tennis court, helipad, concierge and 24-hour security. Ensuring an utmost quality of living, the residents are also provided with high-speed internet access, telephone systems, satellite TV access, security system with CCTV monitor camera, valet parking and smart home technology. All these facilities and amenities make this residential complex a perfect place for tenants to lease property in Dubai.