Last updated date:

Thu, 30 Jun 2022 06:17:54 GMT
5399999 to 12000000

AED
Acacia Avenues, Al Sufouh, Dubai

Villa

Upgraded |Luxury Villa | Private Garden and Pool

Fulva Villas, Acacia Avenues, Al Sufouh, Dubai

Villa

ACACIA 4 BED VILLA FOR SALE

Acacia Avenues, Al Sufouh, Dubai

Villa

Spacious- Ready To Move In - 5bed+study+ maids

Acacia Avenues, Al Sufouh, Dubai

Villa

Independent Villa| Big Plot|Pool&Lift

Acacia Avenues, Al Sufouh, Dubai

Villa

FREEHOLD l Triplex 4 + Maid l Elevator
Find homes by commute time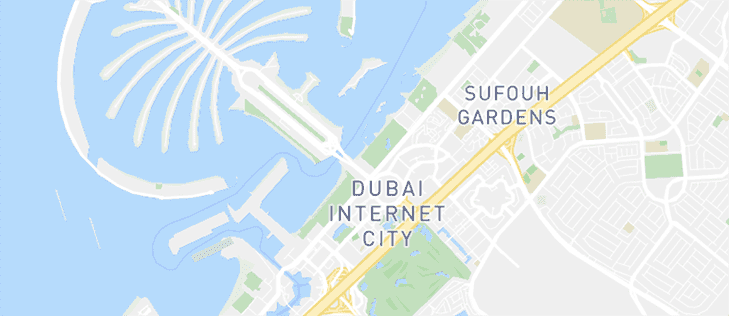 See Listings on the Map
Explore the area
Be the first to hear about new properties
Buying a Villa in Acacia Avenues
For many citizens of the United Arab Emirates (UAE), as well as expats, their dream is to live near the ocean. However, in the past, this wasn't possible as there were quite a few real estates in Dubai to match the demand of the investors. It's a different story. There are now plenty of properties in Al Sufouh for sale which offer oceanfront residential units like villas. Not only do they offer luxurious waterfront properties, but the community is home to the booming commercial free-zone districts of Knowledge Village and Dubai Internet City. For many expats working in these free-zone commercial areas, living in Al Sufouh inclines to be their top priority because of its close proximity to these zones and also because the area offers oceanfront living and has units close to the beach.
Types of Villas in Acacia Avenues
Villas in this locality only come in 3, 4 and 5-bed configurations. However, there are several variations within these units. The most basic 4-bedroom villas for sale usually come with a living area of 4,900 sq. ft. and 5 baths. It contains a maid's room, integrated wardrobes, terrace/balcony, 2-car parking bay, swimming pool and a dedicated area for barbecue and cookouts. For those looking for the most luxurious 4-bedroom villas, they could buy one that comes with 5,405 sq. ft. of an overall residential area along with 5 baths. Moving forward, the most basic 5-bedroom unit will come standard with 6 baths and 8,490 sq. ft. of living area.
Sale price trends for villas in Acacia Avenues
The price of 4-bedroom and 5-bedroom villas vary in rates. These factors are contingent on the amount of square footage offered along with other amenities such as location or a swimming pool in the back garden. Thus the buying price of a 4-bed house can range between AED 6,720,000 and AED 9,000,000. Whereas, a 5-bedroom house will range between the prices of AED 8,200,000 and AED 10,000,000. For those who need financial assistance to buy a home, there is certainly the option to apply for a mortgage.
Highlights of Acacia Avenues
It is located in the heart of Al Sufouh. Although the vicinity isn't located right in front of the ocean, residents can drive to Al Sufouh Beach which will take them approximately 8 minutes via Abdullah Omran Taryam Street. Aside from the beach, there are plenty of attractions nearby. One can take a short drive to Al Barsha and visit an amazing flower garden called the Dubai Miracle Garden. It's a great place that has a very romantic setting with a variety of flowers all around the area. Right next to Miracle Garden, there's the Dubai Butterfly Garden where residents can see different species of butterflies from all over the world. For those who enjoy motorsports, they take a short drive by heading south and visiting the Dubai Autodrome where they can enjoy various motorsports-related activities. The Autodrome is located in the community of Dubai Motor City. Residents who rather prefer to enjoy the weekends by visiting a tavern can head Northeast of Al Sofouh and visit the Bubbles Lounge Bar right next to Madinat Jumeirah. In all, purchasing property in Acacia Avenues make great sense in all aspects.