Last updated date:

Sun, 25 Sep 2022 08:24:23 GMT
625000 to 6550000

AED
Ansam 3, Ansam, Yas Island, Abu Dhabi

Apartment

Fantastic Unit |Yours To Own |Relaxing Environment

Ansam 1, Ansam, Yas Island, Abu Dhabi

Apartment

Captivating Unit | Street View | Ready To Move In

Mayan 3, Mayan, Yas Island, Abu Dhabi

Apartment

Corner| Type 1D. 1 | Cool Balcony |Rented Till 2023

Water's Edge, Yas Island, Abu Dhabi

Apartment

Brand New Residence Perfect for Investment

Water's Edge, Yas Island, Abu Dhabi

Apartment

Hot Deal| Unbeatable Water View| Motivated Seller

Ansam 2, Ansam, Yas Island, Abu Dhabi

Apartment

Elegantly Designed Apartment w/ Partial Golf View

Mayan 1, Mayan, Yas Island, Abu Dhabi

Apartment

Brand New | Full Sea and Golf View | High Floor | Maids Room | Huge Terrace

Mayan 1, Mayan, Yas Island, Abu Dhabi

Apartment

Hot Deal! Quiet Area w/ Convenience & Security

Ansam 2, Ansam, Yas Island, Abu Dhabi

Apartment

Stunning view | Gated community | Cozy space

Water's Edge, Yas Island, Abu Dhabi

Apartment

Hot Deal | Canal View | Big Balcony

Water's Edge, Yas Island, Abu Dhabi

Apartment

Effortless Looking Unit w/ Pool & Canal View

Water's Edge, Yas Island, Abu Dhabi

Apartment

1BR w Balcony| Partial Canal View |Sea World View

Water's Edge, Yas Island, Abu Dhabi

Apartment

Vacant | Excellent View | Beautiful Location

Water's Edge, Yas Island, Abu Dhabi

Apartment

High Floor Unit|Comforting Canal View|Own It Now

The Cedars, Yas Acres, Yas Island, Abu Dhabi

Townhouse

Lavish Offer Supper Investment In Yas Vacant

Water's Edge, Yas Island, Abu Dhabi

Apartment

Astonishing Unit | Vacant | Canal Side Community

The Cedars, Yas Acres, Yas Island, Abu Dhabi

Villa

HOT DEAL | Single Row | Corner Unit | High Privacy

Ansam 2, Ansam, Yas Island, Abu Dhabi

Apartment

Superb 2 Bedroom | Hot Deal | Vacant

Mayan 2, Mayan, Yas Island, Abu Dhabi

Apartment

Classic Golf & Sea View 2BR (1 Year HM & PM Free)

Mayan 1, Mayan, Yas Island, Abu Dhabi

Apartment

1BR With Golf & Sea View (1 Year HM & Pm Free)

Mayan 2, Mayan, Yas Island, Abu Dhabi

Apartment

Stunning Studio | Type S3 | Waterfront living

Ansam 1, Ansam, Yas Island, Abu Dhabi

Apartment

Yas Island View | Excellent ROI | Investment Offer

Water's Edge, Yas Island, Abu Dhabi

Apartment

Vacant | Waterfront Living | Sophisticated View

Ansam 1, Ansam, Yas Island, Abu Dhabi

Apartment

Modified Unit Located in A Convenient Area
Find homes by commute time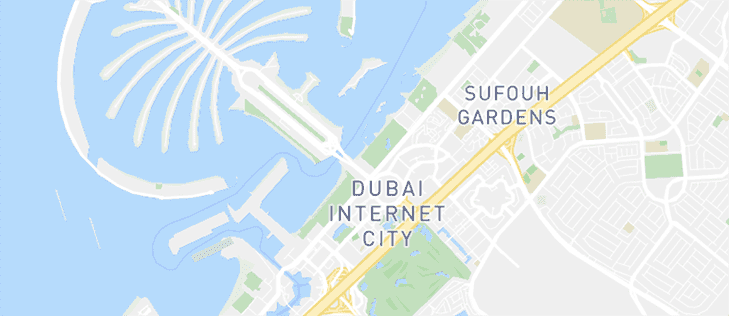 See Listings on the Map
Explore the area
Be the first to hear about new properties
Popular Searches of Properties for Sale in Yas Island
Buying a Property in Yas Island
After Dubai, Abu Dhabi holds the reign for being the most dynamic cosmopolitan city of the United Arab Emirates (UAE). Being the third most populous city in the UAE, the real estate of Abu Dhabi has transformed to accommodate the taste of people from various nationalities. Among all the places in Abu Dhabi, Yas Island is an impressive development that has been constructed to meet people's residential as well as recreational requirements.
Types of Properties in Yas Island
A master project by Aldar Properties, Yas Island is a multi-stage project that acquires a total land area of about 25 kilometres while it is also one of the world's best tourism destination. When it comes to the properties of Yas Island, the development has a spectacular collection of villas and apartments. Some of the sub-communities of the project, such as Acres and West Yas consist of off-plan properties for sale while other areas, such as Ansam, Mayan and Water's Edge have apartments that are available for sale. The units range from studios to 1, 2 and 3-bedroom flats. Yas Island apartments have an average size range between 400 sq. ft. and 2,000 sq.ft. Subsequently, the villas in Yas Island are available with 2, 3, 4, and 5 bedrooms and the size of the units goes over 5,000 sq. ft.
Sale Price Trend for Properties in Yas Island
Starting off with 2-bedroom villas for sale in Yas Island, the price starts at a value of AED 2,480,000 and barely increases to AED 2,500,000 while the rates for a 3-bedroom villa unit are more versatile as they are present in higher numbers. Their value starts at AED 3,000,000 that more or less goes up to AED 3,600,000 and for 4 and 5-bedrooms, the price is somewhere from AED 3,800,000 to over AED 4,500,000.
Popular Areas of Yas Islands
Known as the ultimate entertainment destination of Abu Dhabi, Yas Island is home to some of the city's biggest recreational projects. A few names include Yas Waterworld which was named world's second-best waterpark in May 2013 by Los Angeles Times. The park is mainly distributed into 4 main categories of attractions which are the Exciting Adventures, Young Fun, Adrenaline Rush and Moving & Grooving. The park has had the privilege of hosting the World Flowboarding Championship since 2013. When it comes to the rides, the park has over 40 rides and slides including Rush Rider, Bandit Bomber and Bubble's Barrel. Other world-renowned attractions present in Yas Islands are Ferrari World, Warner Bros. World Abu Dhabi, Yas Marina Circuit and SeaWorld Abu Dhabi.
Reasons for Investing in Yas Island
The main reason for investing in Yas Island would be the international popularity of the development. The project is the centre of attention for the entire city and having a home in such a vibrant community will never let your life go dull. Don't worry, Yas Island isn't always in the spotlight, the residential communities are quite peaceful. They also have schools, marts, shopping centres, hospitals and retail shops in close proximity. The community also has mosques, service stations, parks and even saloons for residents. If we talk about good schools then Yas Kite Beach School, Coastal Safety International, Sabis School Yas Island, West Yas Academy – Aldar Academies, and Yas School are all in the list of quality educational institutions that are close to the residential community of Yas Island.