Properties with floor plans
Apartments for sale in Collective
Last updated date:

Fri, 30 Sep 2022 12:00:01 GMT
820000 to 1650000

AED
Collective, Dubai Hills Estate, Dubai

Apartment

High Floor | Corner Unit | Payment Plan

Collective, Dubai Hills Estate, Dubai

Apartment

Vacant | Mall View | Mid Floor | Fully Furnished

Collective, Dubai Hills Estate, Dubai

Apartment

Corner Unit | Vacant | Payment Plan

Collective, Dubai Hills Estate, Dubai

Apartment

Brand New Modern Unit | Ready to move in

Collective, Dubai Hills Estate, Dubai

Apartment

Ready | Next to Mall | 3 Years Payment Plan

Collective, Dubai Hills Estate, Dubai

Apartment

3 YEARS POST HANDOVER | BRAND NEW | READY TO MOVE

Collective, Dubai Hills Estate, Dubai

Apartment

Genuine Resale | Exclusive Unit | Best Price

Collective, Dubai Hills Estate, Dubai

Apartment

Genuine Resale | Exclusive Unit | Spacious Unit

Collective, Dubai Hills Estate, Dubai

Apartment

Genuine Resale | Exclusive Unit | Best Price

Collective, Dubai Hills Estate, Dubai

Apartment

Brand New I Fully Fitted Kitchen I Luxury Living

Collective, Dubai Hills Estate, Dubai

Apartment

Podium Level | Sidra facing | Investment property

Collective, Dubai Hills Estate, Dubai

Apartment

Corner Unit | Investor Deal | High Yield

Collective, Dubai Hills Estate, Dubai

Apartment

One Bedroom | Community View | Investment

Collective, Dubai Hills Estate, Dubai

Apartment

Sidra views | Rented | Low floor

Collective, Dubai Hills Estate, Dubai

Apartment

Investment | 1 Bedroom | Great Location

Collective, Dubai Hills Estate, Dubai

Apartment

1 Bedroom | Brand New | Vacant

Collective, Dubai Hills Estate, Dubai

Apartment

Luxury Finishing | Brand New | Fully Upgraded

Collective, Dubai Hills Estate, Dubai

Apartment

Genunine Listing | Sidra View | 6 PLUS ROI

Collective, Dubai Hills Estate, Dubai

Apartment

Corner Unit | Pool View | Next to the Mall

Collective, Dubai Hills Estate, Dubai

Apartment

1 BR | Community View | Available Now

Collective, Dubai Hills Estate, Dubai

Apartment

2 Year Paypent Plan / Modern/ Vacant/ Hight Floor

Collective, Dubai Hills Estate, Dubai

Apartment

Exclusive Design | Brand New | Vacant | Negotiable

Collective, Dubai Hills Estate, Dubai

Apartment

Best Location | One Bedroom | Next To Dubai Hills Mall | 487 Sq. Ft. | Ready Q1

Collective, Dubai Hills Estate, Dubai

Apartment

Exclusive | Vacant | Beautiful Pool Views
Find homes by commute time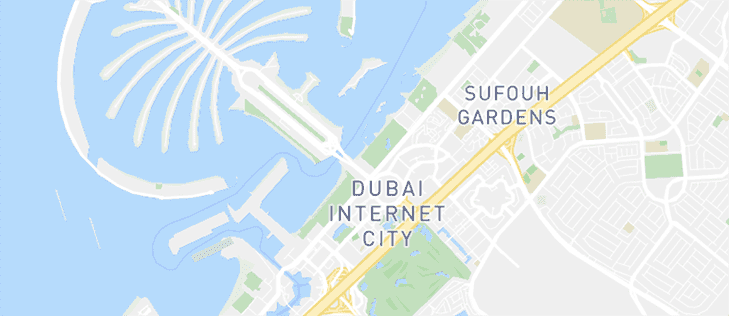 See Listings on the Map
Explore the area
Be the first to hear about new properties
Buying an Apartment in Collective
Back when Dubai was being built from the ground up, there were fewer choices with real estate in Dubai. However, all that changed when several property developers began constructing properties both on the shores of Dubai and on its outskirts. Similarly, one such project that promises to deliver exceptionally affordable luxury living comes from Emaar's latest project – the Dubai Hills Estate community. It is located just east of Al Barsha South and to the southeast is the well-known community of Dubai Motor City. Accordingly, for those who are still confused as to where the properties in Dubai Hills Estate are situated can use Dubai International Airport as a reliable frame of reference: the distance between Dubai Hills Estate and Dubai International Airport is 22 kilometres.
Types of Apartments in Collective
There are various properties in Dubai Hills Estate to invest in. For those looking into 1-bedroom apartments for sale in Collective, they should expect these units to come with 1 to 2 baths on average and the square footage will range around 500 sq. ft. For those who are thinking of 2-bedroom unit in Collective, they should expect these units to come with 2 to 3 baths and around 700+ sq. ft. of space. Each apartment features huge, glass windows that allow sunlight to flood right in and a muted colour palette that makes the apartments look neat and sophisticated.
Sale Price Trends for Apartments in Collective
1-bed apartments in Collective will range in prices which will vary between AED 664K to AED 1.08M. 2- BHK in Collective will start from AED 849K and go up to AED 1.1M. For those who have always dreamt of purchasing their own flat in Collective, they could certainly apply for a home loan. The technicalities of applying for a mortgage will usually involve a 25% down payment. For instance, if a suite costs around AED 949K, buying this flat will require buyers to make monthly payments of approximately AED 3,464. for 25 years (or less).
Highlights of Collective
Residents living in Collective and the greater Dubai Hills Estate will enjoy a better quality of life. This is because this is a new suburb within Dubai and is still under construction. This community has been built for those who love golf and enjoy playing this gentlemen's sports every day or at least on a regular basis. This factor is important because the community is established around a massive 18-hole golf course. For those who have seen everything there is to see and do within Dubai Hills Estate, they could drive to the nearby community of Mohammed Bin Rashid City where they have the Amal Restaurant in the Armani Hotel. This restaurant has a casual dining environment and residents can bring their children along if they wish to do so. If residents simply want great-tasting, Arabic comfort food, they could visit the Operation Falafel Restaurant that serves falafel, hummus and other Middle Eastern staples in the vicinity of Mohammed Bin Rashid City.