Last updated date:

Tue, 09 Aug 2022 08:47:06 GMT
30000 to 70000

AED

yearly
Al Farah Building 232, Al Qusais Industrial 5, Al Qusais Industrial Area, Al Qusais, Dubai

Apartment

TERRACE + SPACIOUS FLAT

Al Khayyal Building 103, Al Qusais Industrial 1, Al Qusais Industrial Area, Al Qusais, Dubai

Apartment

LAUNDRY ROOM + BIG BALCONY + ALL MASTER BEDROOMS + BIG APARTMENT

Al Qusais Industrial 5, Al Qusais Industrial Area, Al Qusais, Dubai

Apartment

Brand New || 12 Cheques || Gated Community || Limited Offer || Pay Through

Al Qusais 1, Al Qusais Residential Area, Al Qusais, Dubai

Apartment

1BHK WITH BALCONY NEW SPLIT AC NEXT TO NAHDA METRO 2 FULL BATHROOMS FOR FAMILY 34K

Al Qusais 1, Al Qusais Residential Area, Al Qusais, Dubai

Apartment

Huge 2 Bedroom Apartment with Both Master room Balcony Wardrobes Walkable to Metro Station

Masaken Al Qusais 01, Al Qusais 1, Al Qusais Residential Area, Al Qusais, Dubai

Apartment

August offer| No Commission 1 Month free| 1 Bedroom Apartment for Rent| Al Qusais 1

Al Qusais 1, Al Qusais Residential Area, Al Qusais, Dubai

Apartment

Chiller Free 1 Bedroom Apartment with Master room and All Amenities walkable to Metro Station

Al Qusais 1, Al Qusais Residential Area, Al Qusais, Dubai

Apartment

1700 SQFT_CHILLER FREE 2 BHK WITH BOTH MASTER ROOM

Qusais House, Al Qusais 1, Al Qusais Residential Area, Al Qusais, Dubai

Apartment

Spacious 2BHK! Family Building! Near Metro! 48k Only!

Al Qusais Industrial 1, Al Qusais Industrial Area, Al Qusais, Dubai

Apartment

Exclusive Al Qusais|Brand New 2BR For Rent

Al Qusais Industrial 5, Al Qusais Industrial Area, Al Qusais, Dubai

Apartment

Huge Centralized 2 BHK Opp LULU Village Muhaisinah

Al Qusais Industrial Area, Al Qusais, Dubai

Apartment

Brand New Gated Community | 2 BHK | Monthly Payment

Wasl Village, Al Qusais Industrial 5, Al Qusais Industrial Area, Al Qusais, Dubai

Apartment

Brand New Gated Community- 2 Bedroom- Monthly Payment

Wasl Village, Al Qusais Industrial 5, Al Qusais Industrial Area, Al Qusais, Dubai

Apartment

Brand New 1 BR in a Gated Community- 12 Cheques

Al Qusais 1, Al Qusais Residential Area, Al Qusais, Dubai

Apartment

3BHK CLOSE TO NAHDA METRO STATION 70K

Al Qusais 1, Al Qusais Residential Area, Al Qusais, Dubai

Apartment

2BHK CLOSE TO NAHDA METRO STATION 55K

Al Qusais Industrial Area, Al Qusais, Dubai

Apartment

12 Chqs || Brand New Community ||

Al Qusais 1, Al Qusais Residential Area, Al Qusais, Dubai

Apartment

2min walking to metro Like brand new 2bhk with 2 master bedroom 3full washrooms al qusais1 dubai

Al Qusais Industrial 5, Al Qusais Industrial Area, Al Qusais, Dubai

Apartment

BRIGHT AND SPACIOUS 1 BHK APARTMENT

Al Qusais 1, Al Qusais Residential Area, Al Qusais, Dubai

Apartment

1 Bedroom with Window A/C| Al Qusais

Al Qusais Industrial 5, Al Qusais Industrial Area, Al Qusais, Dubai

Apartment

Amazing Brand New 1 BHK Apartment.

Al Qusais 1, Al Qusais Residential Area, Al Qusais, Dubai

Apartment

**** 2 BHK near to Metro Station just in 40000***

Wasl Village, Al Qusais Industrial 5, Al Qusais Industrial Area, Al Qusais, Dubai

Apartment

BRAND NEW 2 BHK APARTMENT @ AL QUSAIS

Al Qusais 1, Al Qusais Residential Area, Al Qusais, Dubai

Apartment

2. Month Free - 2Bed Apartment Available For Rent Near Nahda Metro Station - 12. Cheques 0%Commission
Find homes by commute time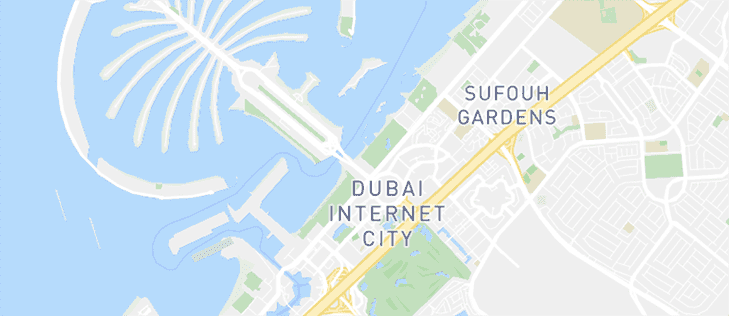 See Listings on the Map
Explore the area
Be the first to hear about new properties
Short Term Residential Rentals in

Al Qusais
Renting a Property in Al Qusais
Bordering in on Deira and Hor Al Anz, towards the eastern end of Dubai real estate, Al Qusais lies peacefully near the perimeters of the Dubai Creek and the Persian Gulf. Reflecting a more vintage and traditional part of Dubai, most of the properties for rent in Al Qusais are residential with some commercial real estate mostly limited to offices and shops. Al Qusais is further divided into three main sub-communities, namely Al Qusais 1, 2 and 3. Al Qusais is known to house a vast array of well-reputed international educational institutes as well as having access to public transportation.
Types of Properties in Al Qusais
Much of the residential properties in Al Qusais are comprise apartment buildings; people looking to rent in the locale can also look into commercial properties such as shops and office spaces. The flats in this community usually come in the form of studios and 1, 2 and 3-bedroom units which range from 350 to 650, 700 to 1,050, 1,100 to 1,600 and 1,600 to 2,358 sq. ft. respectively. Offering absolute luxury and premium amenities, the flats in Al Qusais come fitted with impeccable marble flooring, double glazed windows, wide balconies, walk-in closets, laundry room/store room and furnished kitchens. The rental shops in Al Qusais on the other hand, range from 950 to 5,000 sq. ft. whilst the office spaces are ample and range between 200 to 1,837 sq. ft.
Rent Price Trends for Properties in Al Qusais
Al Qusais properties are quite cost-effective when compared to other chic areas of the emirate. The price of rental apartments ranges from AED 45,000 to AED 108,000 whereas the shops range between AED 100,000 to AED 600,000 depending on their size. The offices in Al Qusais for rent have prices starting at AED 30,000 going up to AED 93,000. All payments are made on a yearly basis.
Popular Areas in Al Qusais
While there are many schools in the community, Al Qusais 1, in particular, has several such as The Westminster School, American International School, Dubai Scholars, Crescent English High, The Millenium and Dubai National School amongst others. In the same vicinity, there is also a LuLu Hypermarket, Stadium Metro Station, a Splash outlet and Thumbay Hospital. Al Qusais 2, on the other hand, has many official buildings, such as the Consulate of Ethiopia, Philippines and Tunisia. Similar to Al Qusais 1, there are also several schools here alongside the ministry of justice and education. The self-titled Al Qusais Metro Station also falls in this region of the community, near New Al Madina Hypermarket. Al Qusais 3 has the Al Qusais Pond Park which is a marvel in its own right, while also housing various schools, supermarkets, resorts, healthcare centres, mosques and many great restaurants and eateries that are spread all over the community.
Reasons for Renting in Al Qusais
A Qusais is a great location with top-notch amenities and living facilities, catering to the needs of all the residents. It provides easy access to public transportation, whilst boasting a high number of well-reputed schools. Because of this, Al Qusais is admired by families raising children. With comparatively lower rents as compared to other localities of Dubai, Al Qusais is much favoured by both families and individuals living in the city looking for reasonable housing options.