Last updated date:

Sun, 15 May 2022 08:30:07 GMT
20000 to 250000

AED

yearly
Al Shamkha, Abu Dhabi

Apartment

For rent3 BED ROOM in AbuDhabi in AL SHAMKHA City PRAVITE ENTRANCE

Al Shamkha, Abu Dhabi

Apartment

Cheapest 2 Bed Room And Hall SHAMKHA

Al Shamkha, Abu Dhabi

Apartment

Best Price 2 Bed Room And Hall ForRent At SHAMKHA

Al Shamkha, Abu Dhabi

Apartment

very Beautiful 2bhk

Al Shamkha, Abu Dhabi

Apartment

Wonderful 2 Bed Room And Hall for Rent In

Al Shamkha, Abu Dhabi

Villa

BRAND NEW !! FIRST TEANAN BIG VILLA IN AL FALAH AREA NEAR ALL SERVICES . . . .

Al Shamkha, Abu Dhabi

Apartment

Magnificent 1 Bed Room And Hall In Al Shamkha (Prime Location)

Al Shamkha, Abu Dhabi

Apartment

Super Offer 2 Bed Room And Hall For Rent At SHAMKHA

Al Shamkha, Abu Dhabi

Apartment

Spacious Studio Apartment For Rent in Al Shamkha

Al Shamkha, Abu Dhabi

Villa

LUXURY VILLA CLOSE TO NOUR ALEZDIHAR SUPERMARKET

Al Shamkha, Abu Dhabi

Apartment

Private Entrance Mulhaq 3Bhk Decorated With Personal Yard in Villa At Al Shamkha

Al Shamkha, Abu Dhabi

Apartment

Awesome 3Bhk with Separate Majlis 1st Floor Near Makani Mall At Al Shamkha

Al Shamkha, Abu Dhabi

Villa

Villa inside Al Shamkha, a private contract only

Al Shamkha, Abu Dhabi

Apartment

Big 3Bhk with Separate Majlis Ground Floor in Family Residence Villa AlShamkha

Al Shamkha, Abu Dhabi

Apartment

Dream Home Spacious 2Bhk Separate Kitchen At Roof Near Motor World At Shamkha

Al Shamkha, Abu Dhabi

Villa

Brand New Luxurious 2 BR | Ground Floor | High Finishing

Al Shamkha, Abu Dhabi

Apartment

brand new studio close to bainyas club / 2200 monthly

Al Shamkha, Abu Dhabi

Apartment

Luxurious 4Bhk Separate Kitchen Ground Floor Near Makani Mall At Al Shamkha

Al Shamkha, Abu Dhabi

Villa

Villa A men\'s Majlis Women\'s Majlis roof

Al Shamkha, Abu Dhabi

Apartment

1st Tenancy 2 Bedroom With Separate Majlis Near Al Shamkha Mall

Al Shamkha, Abu Dhabi

Apartment

Excellent Finishing 3Bhk Separate Hall Big Kitchen at 1st Floor with Elevator

Al Shamkha, Abu Dhabi

Apartment

Spacious 3 Bed Room And Hall For Rent At shamkha

Al Shamkha, Abu Dhabi

Townhouse

Lavish 2 Bedrooms Hall, 3 Bathrooms Townhouse For Rent at Al Shamkha

Al Shamkha, Abu Dhabi

Villa

Brand New | Great Finishing | Ready for Move in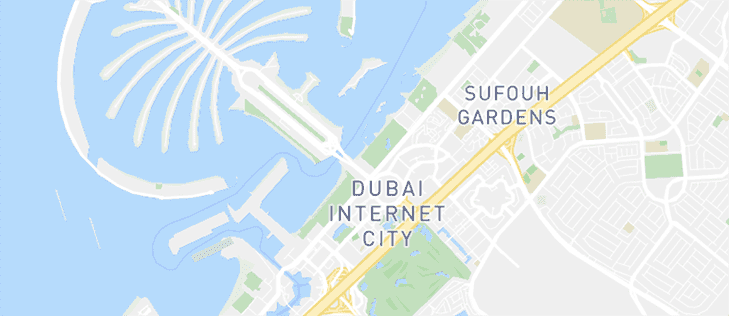 See Listings on the Map
Explore the area
Be the first to hear about new properties
Renting a Property in Al Shamkha
Abu Dhabi has a variety of tourist hotspots, such as Emirates Palace (luxurious hotel with a marina), Yas Island (a multi-purpose leisure centre in the city), Ferrari World (an indoor amusement park with rides and a motor racing facility), and newly-built Al Shamkha Mall. Owing to these iconic landmarks of Abu Dhabi, many tourists come to the city to explore it. Some of them even end up buying or renting properties in Abu Dhabi. Known for an AED 125 million project, Al Shamkha Mall, Al Shamkha is located near Hydra Village and Al Reef. Intersecting the main thoroughfare of Abu Dhabi, Sheikh Muhammad Bin Zayed Road (E311), Al Shamkha runs along the Sweihan Road (E20). Covering an area of 72,000 sq. m., it is a master-development in Abu Dhabi that consists of various residential and commercial spaces.
Types of Properties in Al Shamkha
Being a vibrant suburb in Abu Dhabi and in the vicinity of the downtown area, Al Shamkha contains more than 147 properties. Designed to suit the personal taste of occupants, these property units include more than 142 flats and 5 villas. Boasting ultra modern accommodation options, the apartments in Al Shamkha range between 114 sq. ft. and 5,000 sq. ft. Of all the rental properties, apartments, such as studios and 1, 2 and 3-bedroom units are the most abundant. Elevating the idea of a smart home, Al Shamkha contains 3 to 8-bedroom villas that range between 3,000 sq. ft. to 20,000 sq. ft. Regardless of their shapes, sizes, and types, there is one thing common in these properties, i.e, they are built with Moorish architectural finishes, containing horseshoe arches, voussoirs and courtyards.
Rent Price Trends for Properties in Al Shamkha
Sharing the typical cosmopolitan vibe with Abu Dhabi, Al Shamkha offers units that contain airy rooms, gourmet kitchens with built-in cabinets and a pro cooking range, and a large dining and living area. Not only these units grant a new outlook to your idea of a home but they also offer a variety of amenities, including covered parking space, laundry room, intercom, broadband internet, maids room, and CCTV surveillance. If you are thinking of renting a unit in Abu Dhabi, try opting one in Al Shamkha. The rental price of apartments in Al Shamkha ranges between AED 20,000 and AED 100,000 per annum. Similarly, the rents of villas in Al Shamkha start from AED 80,000 and go up to 350,000 per year.
Popular Areas of Al Shamkha
Lying close to Al Shamkha, in Beach Rotana, Tourist Club Area (Al Zahiyah) Rodeo Grill is a modern steakhouse that offers a contemporary dining experience to visitors. Consisting of floors and walls that are built with grey timbers, Al Shamkha serves burrata, yellowfin tuna, lobster cocktail, steak tartare, foie gras, truffle fries, and sea scallops. Cooking steaks in the Josper Grill, a Spanish device that serves as both grill and oven, Rodeo Grill offers tender meat with a subtle, smoked flavour. It offers dishes at a price that ranges between AED 350 and AED 500. Near Al Shamkha lies Al Shamkha Mall which is home to 60 outlets. Consisting of various prayer rooms, banks, family entertainment centres and grocery shops, Al Shamkha Mall is spread over 39,000 sq. m. It also contains a wide range of hotel apartments where it accommodates over 40,000 residents, out of which 66% are Emiratis. Another significant place in Al Shamkha is Gazebo Restaurant that offers Asian cuisine to the visitors. It serves mocktails, milkshakes, juices, charcoal kebabs, murgh kormas, and desserts.
Reasons for Renting in Al Shamkha
Al Shamkha contains a variety of grocery stores, parks, and restaurants that ease the life of the occupants. As far as travelling is concerned, the community is close to the Abu Dhabi International Airport and is connected to the rest of the city, so getting in and out of the area is pretty easy. When it comes to the residential units, it has spacious units that are available at an affordable rent. As far as the locality is concerned, there are ample shopping malls and academic institutions nearby that let residents acquire formal education and buy their favourite goods.