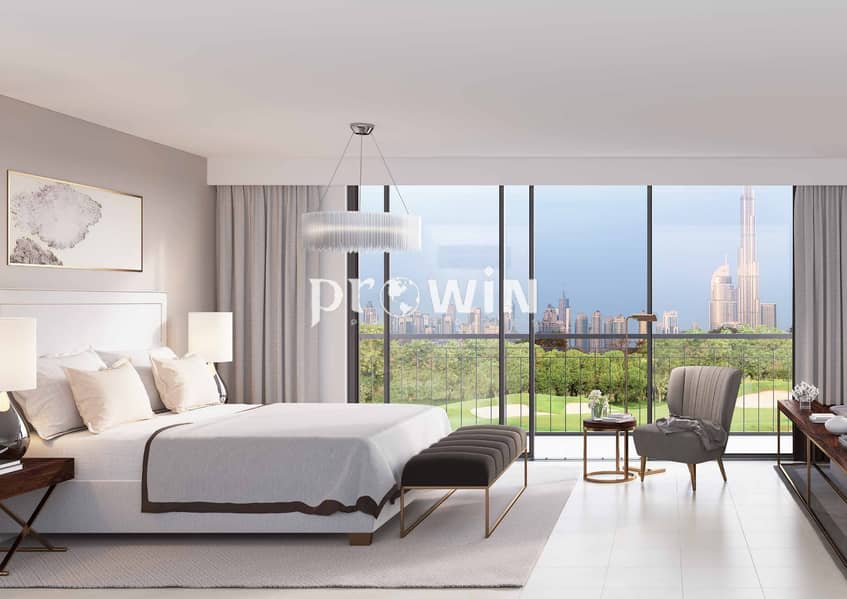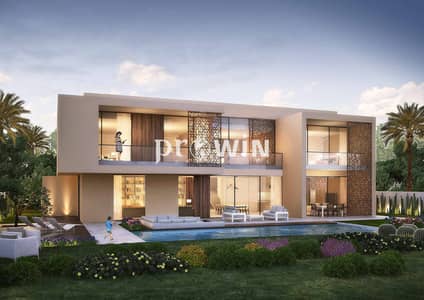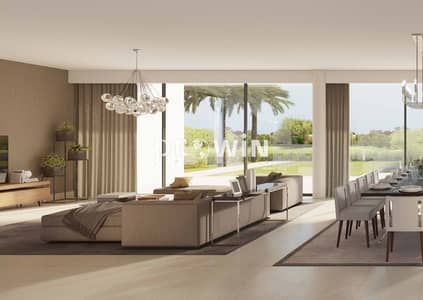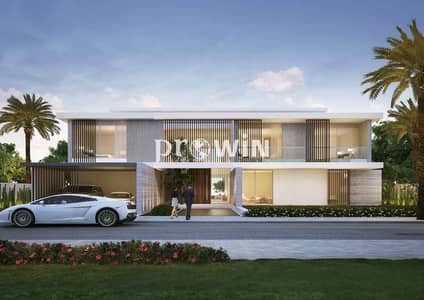 فیلا في باركواي فيستاز،دبي هيلز استيت 7 غرف 36000000 درهم - 7460874
Developer EMAAR
Emaar Properties is one of the world's most illustrious and esteemed real estate development companies. With proven competencies in properties, shopping malls, retail, hospitality & leisure, Emaar shapes new lifestyles with a focus on design excellence, build quality and timely delivery. Emaar has a significant presence in several key global markets with established operations in the United Arab Emirates, Saudi Arabia, Jordan, Lebanon, Egypt, Morocco, India, Pakistan and Turkey. The properties each have their own unique design aesthetic, providing an aspirational lifestyle within a thriving community, supported by Emaar Community Management.

Parkway Vistas
Comprising six and seven-bedroom villas featuring the perfect blend of classic and modern design, Parkways is strategically located at the heart of the community next to Dubai Hills Golf Club. With spacious interiors ranging from 8,000 to 9,800 sq. ft. in size, each home is intricately designed to cater to all the needs of a large family. Large windows offer panoramic views of the surrounding Dubai Hills Golf Club, with miles and miles of hillocks, water bodies, and parks stretching as far as the eye can see. Community amenities offer a wide range of entertainment options for residents of all age groups and interests, from sports enthusiasts and recreational joggers to young children and senior citizens.

Amenities:
· Outdoor children's play area
· Tennis court
· Basketball court
· Multi-function court
· Volleyball court
· Table tennis court

Unit specs: Parkway Vistas
Type B1 à 7 bedroom
Type B2 à 6 bedroom
Type B3 Classic à 7 bedroom
Type B3 Modern à 7 bedroom
Type B4 Classic à 7 bedroom
Type B4 Modern à 7 bedroom

There is a difference in the pricing for the 6 and 7 bedroom.
The prices for a 6 bedroom are from 18 till 37 M and for a 7 bedroom it will be from 22 till 47 M

USP Unique Selling Point:
Sustainably designed, Dubai Hills Estate is a first of its kind destination. This masterfully-planned 2,700-acremulti-purpose development will form an integral part of the Mohammed Bin Rashid City. Ideally situated between Downtown Dubai and Dubai Marina, flanked by Al Khail Road, the community offers easy access to the city's most popular districts and attractions. An idyllic central park with basketball and volleyball pitches, children's play areas, skate park, walking and cycling trails provide you with an unparalleled array of entertainment options, right at home in the neighborhood. Adding to the available leisure choices, the community is home to Dubai Hills Golf Club and Dubai Hills Mall.

Around this area we have:
· Dubai Hills Park; which includes a Splash Park, Ice Rink Park and a Skate Park.
· Dubai Hills Mall& The Hills eatery
· Dubai Hills Golf Club; An exceptional 18-hole championship course designed by European Golf Design and operated by Troon Golf.
· Schools
· Blossom nursery
· Hospital
· Petrol station
· Walking trails
· Adventure park and the Storm Coaster

Why invest in Dubai?
· Fast economic growth and stability
· Safe investment
· Competitive prices and high rental yield
· World class infrastructure
· Tax- free and freehold
· Strong regulations
· Aviation hub
· Strategic location
· Smooth investor visa
· 100%foreign owner ship
· Many opportunities with high ROI
· Top tourism sector
· Easy import and export
· City of innovation
· Shopping destination
· Funding opportunity
· World global events
· World class sporting events

Prowin properties is a boutique real estate agency furnishing first-rate client care with customized property counsel and helping our customers to settle on a well-educated choice, as we have a natural beat of the Dubai land showcase combined with industry aptitude and unshakable experienced group to give versatile arrangements. We as a worldwide property aggregator, contribute reliable essential information and worth expansion in each stage and thinking from the client's point of view. With our aptitude and experience of over 10 years of in this industry, we deal with an unmatched degree of association with partners in giving them a front line in supporting the arrangements that customers especially want. We generally amuse each customer with best assistance rehearses with our trustworthiness, morals and imaginative tech-driven methodology.
معلومات عن العقار
نوع العقار

فیلا

نوع العرض

للبيع

الرقم المرجعي

بيوت - S-SR-DHE-PV-7BR1

حالة البناء

جاهز

معدل الإيجار

تاريخ الإضافة

15 مايو 2023
البحث الشائع
*يتم احتساب هذا البحث الشائع باستخدام خوارزمية عقارية استناداّ إلى أسعار العقارات المعلَنَة على بيوت.
**يستند البحث الشائع إلى عمليات البحث التي قام بها مستخدمي بيوت خلال آخر 3 شهور.
الموقع والأماكن القريبة
هذا العقار لم يعد متوفرا بعد الآن