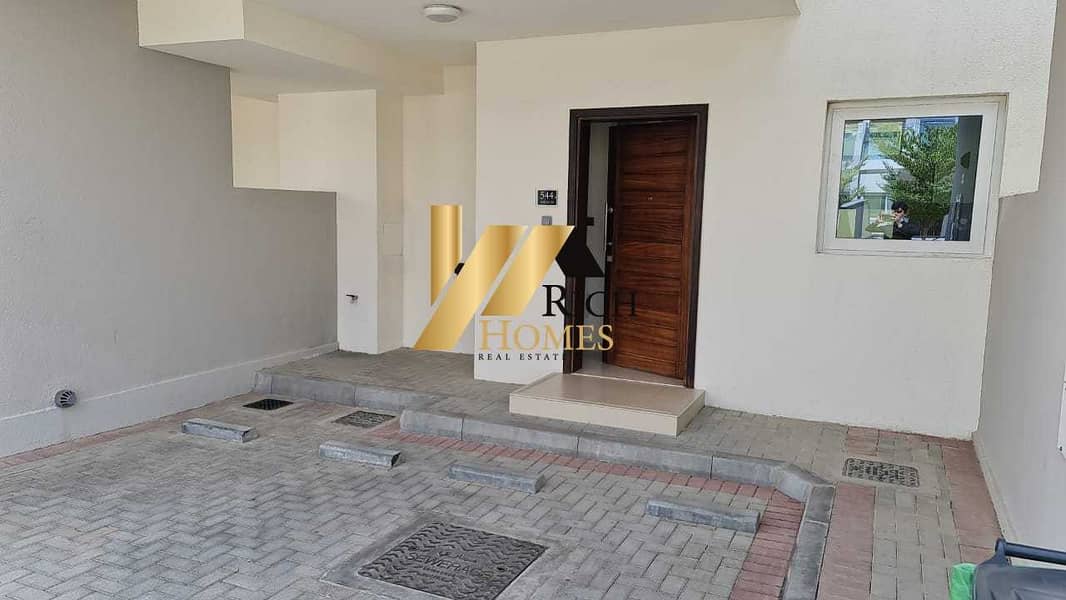 فاردون، (أكويا من داماك) داماك هيلز 2، دبي
3 Bedrooms Townhome VARDON Akoya Oxygen
VARDON AKOYA OXYGEN

3 BEDS TOWNHOME Direct from develepor(Free hold Property)

3 Bed Rooms Townhome ready to move in in Luxurious area By Damacs
Its Primary Property direct from the Developer.
4 Bathrooms
AKOYA Oxygen. Simply called AKOYA, it is a green community away from the city noise and rush.
The project is developed by renowned DAMAC Properties, hence, a range of facilities are provided to promote a sustainable and elite lifestyle.
It is built close to Jebel Ali Road where you can find Dubai Heritage Vision and Tiger Woods Development. Further, the award-winning golf course, Trump International Golf Club is in proximity.

A townhouse spanning 1,721 sq. ft. may cost around AED 1.2M but due to EXPO 2020 you will get good discount.
TRANSPORTATION AND PARKING SPACES IN VARDON
Finding parking spaces in Vardon is not an issue. Almost all houses have a dedicated garage or parking area. This is also the reason why private conveyance is preferred in the locality. Residents can park up to two cars while some homes might also have some room for visitors. On the other hand, public transportation near Vardon Cluster is not fully developed. However, arrangements are being made for the entire community. If you're planning to move to Vardon villas, it is suggested to arrange personal conveyance. AMENITIES, SCHOOLS AND HEALTHCARESUPERMARKETS IN VARDON

Residents will have access to the community centre, its supermarts, and retail shops. As of now, there are some supermarkets near Vardon Cluster, a short drive away. Spinneys in Mira Town Centre, Carrefour in Remraam Community Centre and Choithrams, also in Remraam, Layan Community are some popular ones.


MOSQUES IN VARDON

Until community mosques are fully developed, some mosques near Vardon Cluster are accessible. There is a mosque 13 minutes away within AKOYA while others are in the neighbouring communities including Remraam and Arabian Ranches.

OTHER PLACES OF WORSHIP NEAR VARDON
As for other places of worship, one can find a few churches near Vardon Villas. However, options for the Hindu community are limited. If you want to visit one, Shiva Temple on Al Fahidi Street is accessible in less than an hour by car. Churches near Vardon are closer. These include City Hill Global Church and Gatekeepers.

SCHOOLS IN VARDON
All residents in AKOYA will have access to new community schools. Until then, one may find a few schools near Vardon Cluster such as:
Jebel Ali School
GEMS Metropole School
Renaissance School For Girls
All these options and more are about 30-minutes driving distance away. Those looking for nurseries nearby will find:
Blossom Nursery
Raffles Nursery
Kids Zone Nursery
Fairgreen International School in The Sustainable City offers development programs from foundation stages, covering high school grades as well. The curriculum is based on hands-on project learning and research. It is also accessible in 30 minutes.

CLINICS AND HOSPITALS NEAR VARDON
Medical facilities in AKOYA are being developed. Some hospitals in the neighbouring localities can be accessed until then. Clinics and hospitals near Vardon are:
Al Lisaili Health Centre
NMC Royal Hospital
Mediclinic Parkview Hospital
Some speciality clinics are also nearby such as Anaya Clinic, Aster Clinic and Apex Medical and Dental ClinicNEARBY AREASAKOYA Oxygen is purposely developed away from the mainland to let residents unwind and relax at their permanent staycation. However, Vardon lies close to Umm Suqeim Road and Jebel Ali Lehbab Road, E 77 that further connects to Al Ain Road. Besides many clusters and sub-communities in the area, residential communities near Verdon include:
The Villa
Remraam
Dubai Investments Park
DIP is about 43 minutes away, while the ride towards Remraam and The Villa Community takes around 30 minutes. Arabian Ranches is also 40 minutes away.


LIFESTYLESHOPPING, DINING AND NIGHTLIFEMALLS NEAR VARDONOptions for shopping and casual hangouts are limited. However, some malls near Vardon Cluster can be conveniently accessed. These are:
Cityland Mall (32 minutes)
The Ranches Souk (24 minutes)
Ibn Battuta Mall (43 minutes)
Cityland Mall is in Wadi Al Safa 4 near Global Village. Besides 350 retail shops, it has more than 75 eateries, a central park and a cinema. RESTAURANTS NEAR VARDONIf you're looking for restaurants near Vardon Cluster, you will find the best options either in Mudon or Arabian Ranches. Some popular ones are:
Tuk Tuk Thai Cuisine Restaurant
Abatjour Bistro
Paul Bakery and Restaurant
One can also find a few cafés in these areas such as Circle Café and Café Vienna, Layan. However, reaching any of these options would require a bit longer drive. BEACHES NEAR VARDONWhile there are no beaches near Vardon Villa Cluster, residents won't be away from serene water bodies. As a part of AKOYA Oxygen, Vardon is also rich in lakes, fountains and gardens. The parent community plan features artificial rainforest, dancing fountains and sprinklers so residents can enjoy their time off. Those in search of some happening beach parties and water sports opportunities can visit Jumeirah Beach which is 46 minutes away. LEISURE ACTIVITIES AND NOTABLE LANDMARKSAKOYA is away from the mainland yet in proximity to some must-visit leisure destinations. Major landmarks near Vardon are:
Al Qudra Lake
Al Marmoom Heritage Village
The Sevens Stadium
Al Qudra Lake is located about 30 to 35 minutes away. It is also known as Love Lake and features over 170 species of birds and animals. In the vicinity, one can also watch birds at Flamingo Lake and Lake Salah al-Din. Those fond of traditional art and culture can visit the museum, Al Marmoom Heritage Village. OUTDOOR ACTIVITIES, FITNESS AND BEAUTYFirst, residents will find some spas and salons in the vicinity such as:
The Haven Spa
NStyle Beauty Lounge
The Loft Fifth Avenue
Second, there are huge landscaped outdoor spaces with walking tracks and fountains so residents can enjoy evening strolls. Also, parks and playgrounds will be the best attraction for kids once these are fully developed. Until community clubhouse and health centres are ready, you can find Cardio Gym and UAE Sports Academy nearby. Finally, the community is all about golf courses. Besides the many golf courts in AKOYA, golfers can check out Trump World Golf Club. The club is worth a bit long drive featuring exclusive restaurants and facilities. COMMUNITY EVENTSAKOYA is under development, therefore, community events are not held at in any sub-community at the moment. Those who like can catch up with cultural festivals at Al Marmoom Heritage Village. SOCIAL COMMUNITY GROUPSParent community has a Facebook group – AKOYA Oxygen (Residential Community). You can stay updated and socialise with fellow residents here. THINGS TO CONSIDERAKOYA is away from the mainland. Therefore, Verdon residents will be away from key commercial and residential areas. However, major road networks including Al Ain Road and Umm Suqeim Road are easily accessible.




LOCATION
Located near Al Ain Road and Umm Suqeim Road
12 minutes from Al Qudra Desert
Al Maktoum International Airport is 50 minutes away
Trump International Golf Course is 33 minutes away

CONTACT INFORMATION:

For more information please free to contact LAITH
نوع العقار

تاون هاوس

نوع العرض

للبيع

الرقم المرجعي

بيوت - 2487-Th-S-0051

العقار

جاهز

تاريخ الإضافة

أكتوبر 26, 2021
الموقع والأماكن القريبة
البحث الشائع
*يتم احتساب هذا البحث الشائع باستخدام خوارزمية عقارية استناداّ إلى أسعار العقارات المعلَنَة على بيوت
**يستند البحث الشائع إلى البحوث التي قام بها مستخدمي بيوت خلال آخر 3 شهور