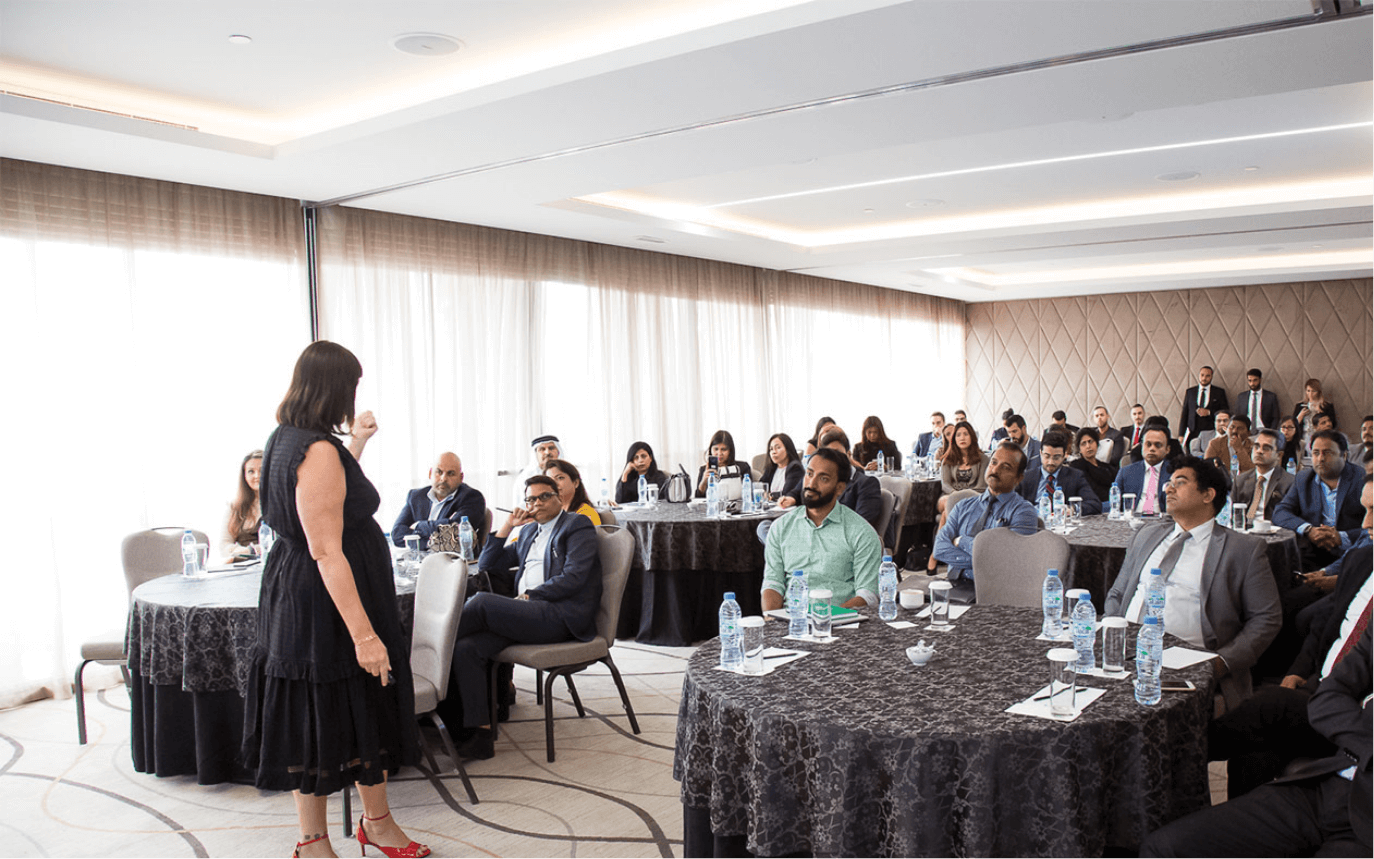 Improve your communication, sales and soft skills and take
advantage of a great networking opportunity.
Workshops
---
Bayut Academy is an on-going series of training workshops, designed to help real estate professionals fine-tune their communication skills and build a strong relationship with prospective buyers and tenants. These workshops are appropriate for anyone working in real estate: admins, agents, marketing and sales directors and are held exclusively for clients of Bayut.