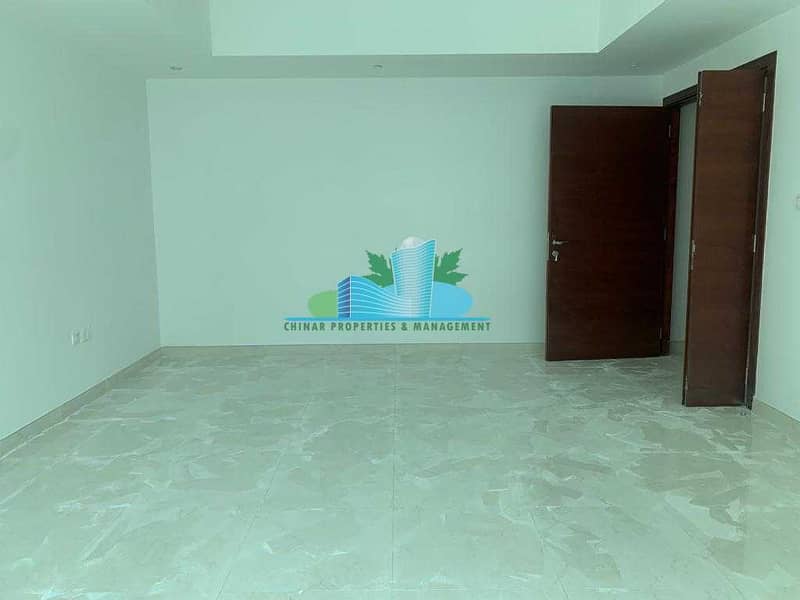 Underground Parking|Maid-room|Central Ac-Gas|4 payments
APARTMENT FEATURES:
1: The Apartment incorporates a generously proportioned kitchen, welcomingthe Hall room or living. The living room provides comfort and warmth in the wintertimeand the community view brings year-round delight.
2: Next, you will find dreamyTwo bedrooms and Two bathrooms. The master bedroom suite with a Built-in Cabinet, unsuited bathroom. A energizing view encourages relaxation from your exhausting day atwork or from strolling from outside.
3: Other highlights of the property include,central air, central gas and glossytiles floors, well-maintained quality fittings & fixtures, and big sizes of bedrooms.
4: Near to public transport bus,schools, shops, dining & leisure facilities within easy reach, and manymore. This is the ideal place to call home. Be prepared for this to be 'love atfirst sight.

COMMUNITY AMENITIES OVERVIEW: Friendly neighborhood andyou can have your break anytime. This Apartment has accessible to allestablishments such as Mosque, Hospitals, Near Malls, supermarket, Near publicbus stop good for commuters, Convenient access to public transportation andmany more…that allows you and your families to bond while increasing a sense ofwell-being.

PAYMENT DETAILS:
Rent this Apartment for only AED 63,000 Yearly, up to 4 payments. AED 5K cash or cheque as securitydeposit which is refundable. And 5% Service fee (one time only). Comeand Try us! Book your Apartment viewing for FREE and get the best Marketcomplimentary evaluation with our property Consultant Mr. Amir.
Mr. Amir has different types of Apartments located in different areashere in different area of Abu Dhabi. Charming Studio, 1 BHK, 2 BHK, 3 BHK and 4BHK. Apartment size and facilities depend on buildings andlocations. Units depend on a first come first serve basis.

FOR MORE DETAILS & INFORMATION,PLEASE CONTACT US:
What's App:
| look for Mr. Amir
Email:


ABOUT US CHINAR::As one of the leading Abu Dhabi-based realEstatecompanies; CHINAR PROPERTIES &MANAGEMENT acquiredclients and partners' trust by delivering consistent client-oriented trust andprofessional solutions for all matters. Chinar has deep knowledge of Realestate market trends and this is what we employ to our client's advantage dayin and day out.

NOTE: InCompliance to the Federal Law Article
& its Executive Regulationsfor fixed administration fees or commission for Real Estate Brokers & itsapplication in the UAE. Chinar Properties & Management a License real estateis required to collect 5% of the annuallease amount on all services applicable as per Law. Therefore we will collectthe 5% commission from our clients upon signing the contract, before or afterthe day of signing the contract, or the same day of signing the contract.
نوع العقار

شقة

نوع العرض

للايجار

الرقم المرجعي

بيوت - 1316-Ap-R-1143

تاريخ الإضافة

أكتوبر 4, 2021
الموقع والأماكن القريبة
البحث الشائع
*يتم احتساب هذا البحث الشائع باستخدام خوارزمية عقارية استناداّ إلى أسعار العقارات المعلَنَة على بيوت
**يستند البحث الشائع إلى البحوث التي قام بها مستخدمي بيوت خلال آخر 3 شهور
هذا العقار لم يعد متوفرا بعد الآن