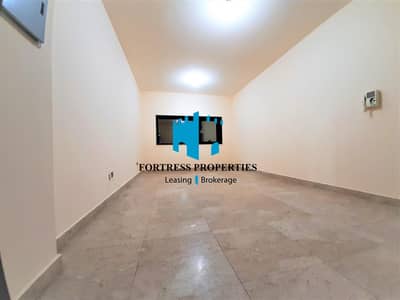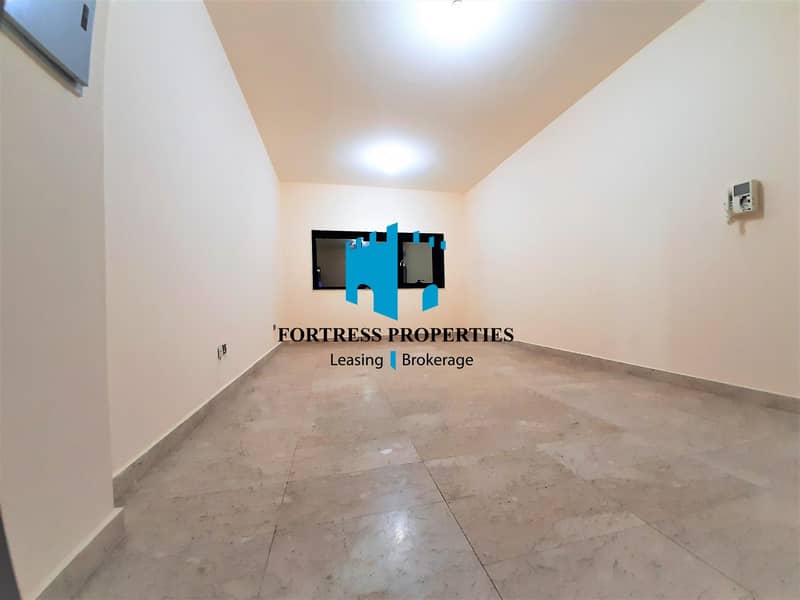 شقة في منطقة النادي السياحي 2 غرف 50000 درهم - 4452960
منطقة النادي السياحي، أبوظبي
التفاصيل
نوع العقار

شقة

السعر

درهم50,000

غرف النوم

2

الحمامات

2

المساحة

1,300 قدم مربع

نوع العرض

للايجار

الموقع

منطقة النادي السياحي، أبوظبي

الرقم المرجعي

بيوت - 1389-Ap-R-0073
وصف العقار
LOOKING FOR AN EXTENSIVE AND INSPIRING APARTMENT?!. . FORTRESS PROPERTIES PRESENT YOU WITH AN URBAN APARTMENT THAT CAN PROVIDES YOU A PERFECT FAMILY HOME. . .

This apartment building is located in Tourist Club Area (TCA) Abu Dhabi. This amazing apartment builds with Two (2) Bedrooms that have all the comforts and style of a first class city side residence. It has this minimalist wall unit, mosaic flooring and a neutral color paint thats still simple and yet really cozy and comfortable, attached with cabinets which provide ample storage for clothes, personal care products and other necessities, helping to minimize visual clutter. The spacious hall can be your social and leisure spaces and can be all interconnected and form an open plan with various distinct zones. The lovely kitchen looks toward the small balcony and has a direct view through the city & sky. The apartment has a very welcoming and comfortable feel in spite of its overall simplicity. The aquatic ambiances of Two (2) Bathrooms are designed to the distinct areas for the most functionality, en suite with normal vanity which has a single basin with one taps to accommodate your family members. The toilet is set into a separate alcove and the walk-in shower is spacious and bright. This convenient apartment designs one Maids room that provides privacy to your own house maid.

The floor plan reveals a very good and practical distribution of the spaces based on function and can always organize by you or with your family


SUMMARY OF FEATURES :

Two (2) Normal Bedrooms
Two (2) Bathrooms (1 Full Washroom & 1 Standing shower)
Maids Room
Small Balcony
Service Elevators
Security Staff
24/7 CCTV Security
Central Gas
Centrally Air-Conditioned
Electricity Backup
Waste Disposal
Maintenance Staff
Public Parking

PAYMENTS :

The bright and spacious apartment with a magnificent views can be cost you the rental for 50,000 AED per year for two (2) payments or cheques. Additional fees of 5,000 AED for the security deposit and five percent (5%) for the agency fee on the first rental amount.


VICINITY :

Tourist Club Area is now known by its new name Al Zahiyah. The area is located on the eastern side of Abu Dhabi. It is one of the downtown areas of the capital city and enjoys a prime location by being in the center of Corniche Road East and Al Falah Street. Al Zahiyah is a popular city-center dining and entertainment hub, with fast-food chains, noodle shops, and curry houses packing the streets along with mid range hotels. The high-end Abu Dhabi Mall offers international chain stores and a multi screen cinema, and there are family play areas in Heritage and Electra parks. Al Maryah Islands burgeoning business district is now connected to the neighborhood by 5 bridges.


ABOUT US FORTRESS :

Based in Abu Dhabi FORTRESS PROPERTIES BROKERAGE is a leading real estate brokerage dedicated to empowering consumers with data, inspiration and knowledge around the place they call home. The FORTRESS extends its services across all prominent urban and suburban areas of ABU DHABI including Al Reem Island, Saadiyat Island, Tourist Club Area(TCA), Al Khalidiyah, Al Wahdah, Corniche Area, Al Muroor, Airport Street,Al Karamah, Corniche Road, Electra Street, Hamdan Street, Defence Street,Al Salam Street. Our repeat customers say everything!

The FORTRESS team is hired from all over the world with the ability to speak all major languages with an extensive knowledge of all areas in ABUDHABI. We welcome you to list your wonderful properties with FORTRESS to find suitable and potential client.