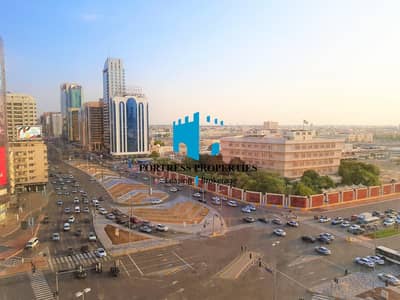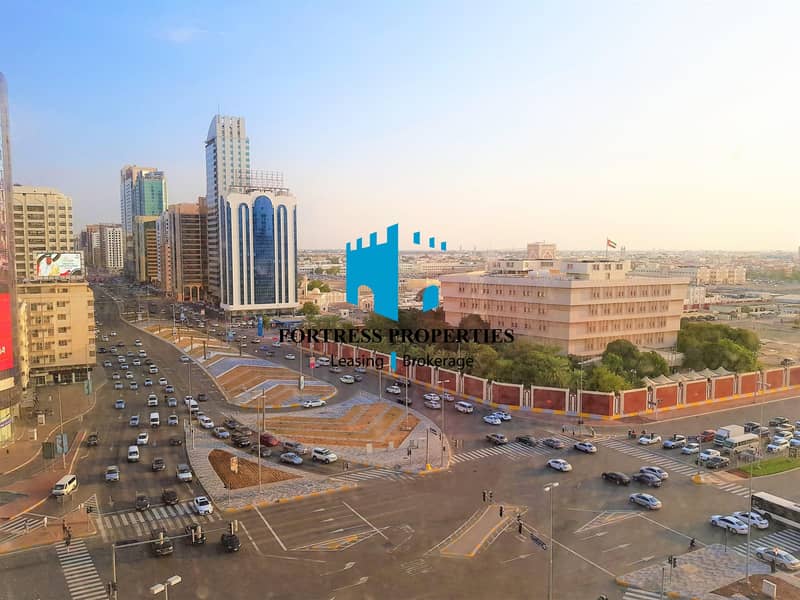 التفاصيل
نوع العقار

شقة

السعر

درهم95,000

غرف النوم

3

الحمامات

3

المساحة

1,500 قدم مربع

نوع العرض

للايجار

الموقع

مدينة زايد، أبوظبي

الرقم المرجعي

بيوت - 1389-Ap-R-0027
وصف العقار
ENJOYS A CENTRAL LOCATION IN DOWNTOWN ABU DHABI WITH THIS MODERN AND WELL-MAINTAINED APARTMENT, GIVING FAMILY-FRIENDLY VIBE, CLOSE TO A MYRIAD OF LEISURE DESTINATIONS.

This Sovereign Apartment fascinate Three (3) Bedrooms which has been efficiently designed and Three (3) Bathrooms (1 Master & 2 Normal) that has been designed with precise attention to detail and colors. Welcoming guest with tremendous kitchen is also compact and aesthetically light without compromising functionality. Key Features include a neutral color of brown built in cabinets, superior finishing and high-quality fittings, portable studio type for your storage or laundry area that you can call on your own. Under Ground Covered Parking Space that will secure your lovely car. You can literally start living as soon as you move in which you can relax and enjoy the amazing views of skyline of the city. . . .

SUMMARY OF FEATURES :

Three (3) Bedrooms (1 Master and 2 Normal)
Three (3) Bathrooms
Covered parking (Under Ground)
Central Gas
Central Air-Con
Electricity Backup
Storage Areas
Service Elevators
Waste Disposal
Maintenance Staff
Built in Wardrobes
24/7 Security Area

PAYMENTS :

This amazing apartment is a high rise living and only blocks to restaurants, cafe and downtown that can be yours for 95,000 AED per year. The mode of payment is via Three (3) Payments or Cheques, moreover five percent (5%) agency fees will be applied for first Rental amount. Schedule your private viewing for FREE and let our expert agents help you! Please contact us at
 or send us email at fortress.


VICINITY :

Airport Street has many names in the emirate such as Airport Road, 2nd Street or its formal name Sheikh Rashid Bin Saeed Al Maktoum St. It is a key point for the emirate as Abu Dhabi is split down the middle by Airport Road, it connects the entire capital together.
Airport Street connects the emirates from north to south
Close to the Abu Dhabi Corniche
Home to many hospitals, schools, restaurants and more
Consists of high-rise apartment buildings and a few villas
Airport Street is named after His Highness Sheikh Rashid bin Saeed Al Maktoum

ABOUT US FORTRESS :

Based in Abu Dhabi FORTRESS PROPERTIES BROKERAGE is a leading real estate brokerage dedicated to empowering consumers with data, inspiration and knowledge around the place they call home. The FORTRESS extends its services across all prominent urban and suburban areas of ABU DHABI including Al Reem Island, Saadiyat Island, Tourist Club Area(TCA), Al Khalidiyah, Al Wahdah, Corniche Area, Al Muroor, Airport Street,Al Karamah, Corniche Road, Electra Street, Hamdan Street, Defence Street,Al Salam Street. Our repeat customers say everything!

The FORTRESS team is hired from all over the world with the ability to speak all major languages with an extensive knowledge of all areas in ABUDHABI. We welcome you to list your wonderful properties with FORTRESS to find suitable and potential client.
هذا العقار لم يعد متوفرا بعد الآن