بنتهاوس في النسیم البندر شاطئ الراحة 3 غرف 350000 درهم - 4124966
النسیم، البندر، شاطئ الراحة، أبوظبي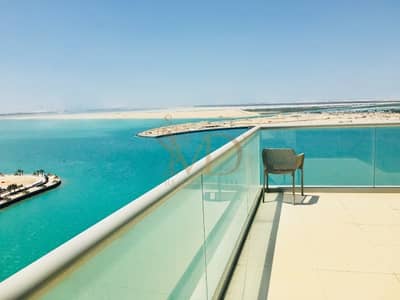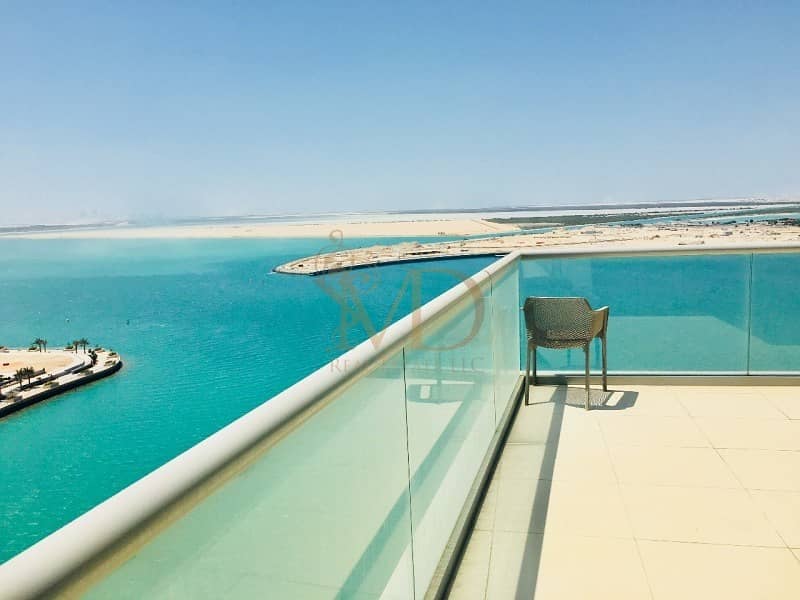 لمحة عامة
تفاصيل العقار
نوع العقار

بنتهاوس

السعر

350,000   درهم

غرف النوم

3

الحمامات

3

المساحة

3,062 قدم مربع

نوع العرض

للايجار

الموقع

النسیم، البندر، شاطئ الراحة، أبوظبي

الرقم المرجعي

بيوت - MD-R-17489
وصف العقار
"Finding you a property is for any Real Estate Agency. Finding you a Home is for MD Real Estate"

Step inside in this unique penthouse, completely redesigned with exquisite taste and a modern and luxurious living in mind.

As soon as you enter you will have that Wow feeling as you contemplate the beautiful stairs that will take you to the first floor. Here you will find a spacious area where the master bedroom is located. Designed with different ambiance, you will have a sitting area, the bedroom and bathroom. All with full sea view viewings that you can appreciate even from the large bathroom, beautifully designed with a spacious walking shower.

On the ground floor, you will have the other 2 bedrooms on your left side, 2 living areas and a modern kitchen with a sophisticated design that features wood cabinets and state of the art appliances.

From here you can access a large terrace from where you can enjoy daily sunsets with stunning Sea Views all around this apartment.

Call Us Now!
المزايا والخدمات
نوافذ زجاجية مزدوجة

نظام تبريد مركزي

تدفئة مركزية

مواقف سيارات

مناطق تخزين

شرفة أو تراس

ردهة إستقبال

مصاعد: 1

صالة رياضية أو نادي صحي

مسبح

غرفة بخار

ساونا

جاكوزي

تسهيلات لأصحاب الهمم

حديقة

ساحة لعب للأطفال

كافيتيريا

انترنت واسع النطاق

كابل قنوات تلفزيونية

اتصال داخلي

توفر أجهزة السحب الآلي

غرفة خدم

حراسة 24 ساعة
المخططات الطابقية
1 Bedroom Apartment

1 BR APT BLDG B, 2nd Floor, Plot 205, Type 1H

1 BR APT BLDG C, 4th floor, Plot 405, Type 1H

1 BR APT BLDG C,5th floor , Plot505, Type 1D

1 BR APT BLDG C,5th floor , Plot511, Type 1F

1 BR APT BLDG C,6th floor , Plot605, Type 1h

1 BR APT, 2nd Floor, Plot 205, Type 1H

1 BR APT, BLDG B, 1st Floor, Plot 111, Type 1J

1 BR APT, BLDG B, Ground Floor, Plot 011, Type 1K

1 BR APT, Ground Floor, Plot 002, Type 1B

1 BR APT, Ground Floor, Plot 011, Type 1M

1BR APT BLDG C,podium floor , PlotP01, Type1L

2 Bedroom Apartment

2 BR APT BLDG B, 3rd Floor, Plot 312, Type 2P

2 BR APT BLDG B, 7th Floor, Plot 706, Type 2S

2 BR APT BLDG C, Ground floor and pontoon-Floor, Plot 007,Type 2A

2 BR APT BLDG C,5th floor , Plot504, Type 2H

2 BR APT BLDG C,8th floor , Plot801, Type 2K

2 BR APT BLDG C,8th floor , Plot806, Type 25

2 BR APT BLDG C,10th floor , Plot1004, Type 2u

2 BR APT BLDG C,14th floor , Plot1404, Type 2p

2 BR APT, 5th Floor, Plot 512, Type 1M

2 BR APT, 6th Floor, Plot 610, Type 2P

2 BR APT, BLDG B, 2nd Floor, Plot 212, Type 2Q

2 BR APT, BLDG B, Ground Floor, Plot 001,Type 2Z

2 BR APT, BLDG B, Ground Floor, Plot 003,Type 2C

2 BR APT, Ground Floor, Plot 001, Type 2Z

2 BR APT, Ground Floor, Plot 003, Type 2c

2 BR APT, Ground Floor, Plot 005, Type 2AA

2 BR APT,BLDG B, Ground Floor, Plot 010, Type 2AB

2 BR waterside duplex APT, BLDG B, Ground and pontoon-Floor,Plot 005,Type 2B

2 BR waterside duplex APT, BLDG B, Ground and pontoon - Floor, Plot 008,Type 2A

3 Bedroom Apartment

3 BR APT BLDG B, 5th Floor, Plot 506, Type 3J

3 BR APT BLDG B, 8th Floor, Plot 806, Type 3O

3 BR APT BLDG B, 9th Floor, Plot 901, Type 3P

3 BR APT BLDG B, 9th Floor, Plot 906, Type 3S

3 BR APT BLDG B, 10th Floor, Plot 1001, Type 3L

3 BR APT BLDG B, 10th Floor, Plot 1004, Type 3O

3 BR APT BLDG B, 11th Floor, Plot 1101, Type 3P

3 BR APT BLDG B, 11th Floor, Plot 1104, Type 3S

3 BR APT BLDG C, Ground floor and pontoon - Floor, Plot 008, Type 3F

3 BR APT BLDG C, Ground floor and pontoon Floor, Plot 009, Type 3G

3 BR APT BLDG C,2nd floor - Floor, Plot 207, Type 3k

3 BR APT BLDG C,5th floor , Plot507, Type 3I

3 BR APT BLDG C,9th floor , Plot901, Type 3L

3 BR APT BLDG C,9th floor , Plot906, Type 30

3 BR APT BLDG C,10th floor , Plot1006, Type 3s

3 BR APT BLDG C,12th floor , Plot1201, Type 3p

3 BR APT, 9th Floor, Plot 904, Type 3O

3 BR waterside duplex APT, BLDG B, Ground and pontoon - Floor, Plot 009,Type 3W

4 Bedroom Apartment

4 BR APT BLDG C, Ground floor and pontoon - Floor, Plot 001, Type 4A

4 BR APT BLDG C, Ground floor and pontoon - Floor, Plot 006, Type 3E
هذا العقار لم يعد متوفرا بعد الآن