Properties with floor plans
Villas for rent in The Springs 4
Last updated date:

Wed, 05 Oct 2022 09:56:23 GMT
110000 to 180000

AED

yearly
The Springs 4, The Springs, Dubai

Villa

Lanscaped Garden | Upgraded | Opposite To Pool And Park

The Springs 4, The Springs, Dubai

Villa

Stunning Lake and Pool View | Well Maintained

The Springs 4, The Springs, Dubai

Villa

Close to the Pool| Type 4M| Ready to Move in

The Springs 4, The Springs, Dubai

Villa

Upgraded Kitchen |Main Road View |Type 4M

The Springs 4, The Springs, Dubai

Villa

Unfurnished | Type 4M | Available now |

The Springs 4, The Springs, Dubai

Villa

Well maintained | Ready to move | type 3M

The Springs 4, The Springs, Dubai

Villa

Stunning Family Home In A Great Location - Upgraded Type 4M

The Springs 4, The Springs, Dubai

Villa

2 Beds Type 4E close to Pool & park !!!!

The Springs 4, The Springs, Dubai

Villa

2 Bedrooms Plus Study Room

The Springs 4, The Springs, Dubai

Villa

Vacant / Great condition / 3M / Extended

The Springs 4, The Springs, Dubai

Villa

Type 3M 3 bed Plus Study

The Springs 4, The Springs, Dubai

Villa

Springs 4 Type 4M 2 Bedroom + Study Back to Back

The Springs 4, The Springs, Dubai

Villa

Vacant Ready to Move Close to Lake & Park Type 3M
Find homes by commute time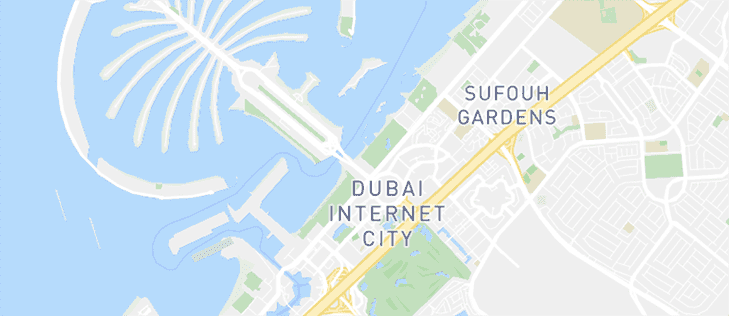 See Listings on the Map
Explore the area
Be the first to hear about new properties
Renting a Villa in The Springs 4
The Springs is a residential community developed by Emaar in Dubai. It is an established, gated community set in a tranquil suburb tucked away from the bustle of the city. The Springs is an ideal location for renting property in Dubai for those that love peace and quiet. There is an assortment of villas along with a wide range of family-oriented lifestyle amenities. It forms the largest communities in the emirate and is neighbouring various other real estate developments such as the Emirates Hills, Jumeirah Islands and Dubai Marina. The entire community is compiled into clusters of distinct precincts with individual entry points for each. And The Springs 4 is one such sub-community of The Springs.
Types of Villas in The Springs 4
You can choose from an assortment of two and three-bedroom villas for rent in The Springs 4. Each of the villas in The Springs 4 is designed to meet high standards and is styled in high quality. The houses feature generously spaced living rooms and bedrooms along with a beautiful, open backyard. The Springs 4 villas for rent are nestled in a lush green landscape. A great community for nature lovers The Springs properties are set amidst scenic waterways that provide a calm and tranquil environment.
Rental Trends for Villas in The Springs 4
If you are considering renting property in The Springs, you can enjoy a full-fetched gated community living with modern facilities. The Springs 4 villas for rent offer a good range of price deals for you to choose from for a pleasant family living. You can rent one of the 2-bedroom villas in The Springs 4 for a price starting from AED 95,000 per year to AED 120,000 per year. The 3-bedroom villas for rent in The Springs 4 have a yearly price trend that starts from AED 125,000 leading up to AED 185,000.
Highlights of The Springs 4
If you choose to live in one of the villas for rent in The Springs 4, you will be provided with a range of amenities that you can enjoy for a fulfilling life in The Springs community. You can enjoy an array of retail shops and a prime collection of restaurants and cafes across The Springs properties. For enjoying fun leisure time, you can take a dip in the swimming pool or stroll down the beautifully landscaped parks. Your children can also enjoy dedicated playgrounds. The houses for rent in The Springs 4 offer maintenance support and there is 24-hour security ensuring your peace of mind.