Properties with floor plans
Properties for rent in Al Forsan Village
Last updated date:

Tue, 04 Oct 2022 07:31:41 GMT
28000 to 249900

AED

yearly
Al Forsan Village, Khalifa City A, Abu Dhabi

Villa

Starting from 249,900 AED - Huge 5+1 Bedrooms Luxurious Standalone Villas

Al Forsan Village, Khalifa City A, Abu Dhabi

Villa

Starting from 229,500 AED - Gorgeous 4 Bedrooms Spaciously Designed Standalone Villas

Al Forsan Village, Khalifa City A, Abu Dhabi

Villa

Starting from 214,200 AED - Huge 4 Bedrooms Modernly Designed Semi-Detached Villas

Al Forsan Village, Khalifa City A, Abu Dhabi

Townhouse

Starting from 179,265 AED - Spacious 4 Bedrooms Modern Townhouse

Al Forsan Village, Khalifa City A, Abu Dhabi

Villa

Starting from 203,490 AED - Luxurious 3 Bedrooms Modern Designed Semi-Detached Villas For Rent With Up to 4 Payments

Al Forsan Village, Khalifa City A, Abu Dhabi

Villa

CORNER VILLA - EXCLUSIVE - Gorgeous 4 Bedrooms Spaciously Designed Standalone Villas

Al Forsan Village, Khalifa City A, Abu Dhabi

Apartment

Charming 1BHK+Balcony+Free Wifi+Separate Kitchen in KCA

Al Forsan Village, Khalifa City A, Abu Dhabi

Villa

HUGE 4 BHK WITH DRIVER ROOM READY TO MOVE IN.

Al Forsan Village, Khalifa City A, Abu Dhabi

Villa

HIGH QUALITY 4 BHK VILLA - MAIDS ROOM - BALCONY - PARKING

Al Forsan Village, Khalifa City A, Abu Dhabi

Villa

Corner Premium Villa | Exquisite Home Perfect for Your Family!!

Al Forsan Village, Khalifa City A, Abu Dhabi

Villa

CORNER VILLA EXCLUSIVE - Huge 4 Bedrooms Modernly Designed Semi-Detached Villas

Al Forsan Village, Khalifa City A, Abu Dhabi

Apartment

Mega offer one month free

Al Forsan Village, Khalifa City A, Abu Dhabi

Apartment

Western Society 1BHK+Private Balcony and 2 Washroom in KCA

Al Forsan Village, Khalifa City A, Abu Dhabi

Villa

Landscaped Garden, Luxurious semi-detached villa, drivers room, garage, facilities0

Al Forsan Village, Khalifa City A, Abu Dhabi

Villa

SPACIOUS VILLA | 4 BEDROOM WITH GARDEN | SEMI DETACHED

Al Forsan Village, Khalifa City A, Abu Dhabi

Apartment

Unit Tawtheeq 2 BHK with Balcony and Separate Kitchen Private Parking in Khalifa City A

Al Forsan Village, Khalifa City A, Abu Dhabi

Villa

HUGE VILLA 3 BHK WITH DRIVER ROOM AND MAIDS ROOM

Al Forsan Village, Khalifa City A, Abu Dhabi

Villa

Fully Detached Villa | Vacant| Marvelous Location

Al Forsan Village, Khalifa City A, Abu Dhabi

Villa

Fully Detached Villa | Vacant| Prime Location

Al Forsan Village, Khalifa City A, Abu Dhabi

Villa

Semi Detached Villa | Vacant| Premium Location

Al Forsan Village, Khalifa City A, Abu Dhabi

Villa

Zero Commission Fees | Luxurious 4 Bedroom Villa | Spacious Villa | Detached Villa

Al Forsan Village, Khalifa City A, Abu Dhabi

Apartment

Fully Furnished !! Studio Apartment with Private Entrance | Separate Kitchen| M-2500

Al Forsan Village, Khalifa City A, Abu Dhabi

Villa

Immaculate Villa | Back Yard | Driver Room

Al Forsan Village, Khalifa City A, Abu Dhabi

Apartment

Unit Tawtheeq 1BHK with Separate Kitchen and 2 Washrooms in Khalifa City A
Find homes by commute time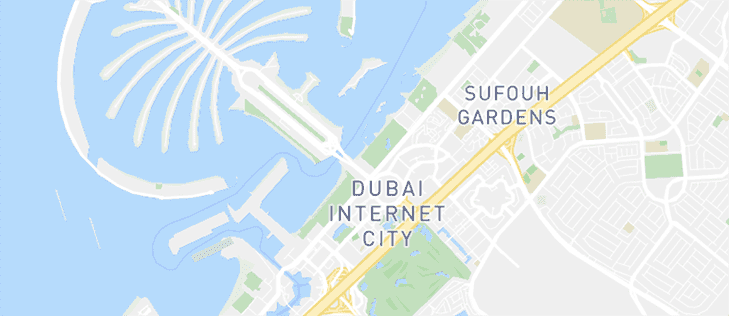 See Listings on the Map
Explore the area
Be the first to hear about new properties
Renting a Property in Al Forsan Village
The capital of the United Arab Emirates (UAE) lies along the Persian Gulf and stands as a popular destination for leisure and business opportunities. What once was a mere village has grown into a rich economy with a number of residential and commercial properties. Abu Dhabi has boomed with business, retail, and housing projects and is now home to thousands of people from around the world. Among these multifaceted districts is Al Forsan Village, a unique, innovative, and ground-breaking project located on the edge of Khalifa City A. The community presents a set of luxurious villas and apartments offering five-star hospitality and a high-end lifestyle designed to promote a health-conscious community. It combines wide-ranging health and sports components with the entire project consisting of 385 villas and townhouses, 8 apartment buildings with 440 suites, and about 15,000 sq. km. of retail space. Rest of the land is covered in landscaped gardens and mangrove trees.
Types of Properties in Al Forsan Village
Generally, a good number of townhouses and villas in Al Forsan Village are fenced by patches of greenery and water figures. Constructed with state-of-the-art techniques and tools, these houses feature a combination of Emirati, Arabian, and Mediterranean architecture. The interior of the houses complements the exterior with high-quality finishing and fixtures. Each villa comes with large halls decorated with Arabian ornaments and spacious terraces that offer panoramic views of Abu Dhabi. Coming with 3, 4, and 5-bedroom units, the villas in Al Forsan Village offer residents a variety of options to choose from. A standard 3-bedroom house has a living space of around 5,670 sq. ft. while 4BHK and 5BHK unit spans around 7,500 sq. ft. Each unit comes with a large master bedroom, furnished kitchen with granite or marble counters, and en-suite bathrooms with luxurious fittings. Some of the houses even have walk-in wardrobes, separate powder room, and built-in elevators.
Rent Price Trends for Properties in Al Forsan Village
Al Forsan Village is a housing project focused on serving the medium to high-income earners but the prices are still below the overall inflated market prices. It makes the properties in Al Forsan Village a valuable addition to the real estate in Abu Dhabi. One can compare the prices with properties located adjacent to the community, such as Khalifa City A and Al Raha Beach. For AED 300,000, one can rent a spacious 3-bedroom villa in Al Forsan Village while the overall market price in Abu Dhabi for similar properties ranges between AED 400,000 and AED 500,000. If you require more bedrooms and a larger covered area, 4BHK and 5BHK units are considerable options available for as low as AED 590,000 to AED 610,000.
Popular Areas in Al Forsan Village
Al Forsan offers residents a healthy and luxurious lifestyle with a wide range of classical and modern sports, especially with the presence of Al Forsan International Sports Resort which is a major highlight of the area. The residential districts are mostly dominated by villa compounds and townhouses with a range of retail stores inside the gated communities. It borders Sheikh Zayed Road and Al Ain Road on either ends and so, the residents have a good connection to important landmarks of the country. It takes a short drive of about 10 minutes to reach the biggest leisure destination, Yas Island while the community itself has super cool entertainment spots for kids including Cheeky Monkey Abu Dhabi and Baby Sensory UAE. Yas Links, Ferrari World, and Golf Club are some of the most favourite destinations outside the boundaries.
Reasons for Renting in Al Forsan Village
Al Forsan Village is a relatively new development and a huge housing project that offers everything one would expect from an elite community. It promotes sustainability and a healthy lifestyle. Since the properties are still developing, the city will witness a good future in terms of prosperity and value.