Properties with floor plans
Apartments for rent in Al Jaz
Last updated date:

Thu, 08 Sep 2022 06:57:33 GMT
160000 to 160000

AED

yearly
Al Jaz 4, Al Jaz, The Greens, Dubai

Apartment

Well Maintained | High Floor | For Rent
Recommended properties based on your last searches
Find homes by commute time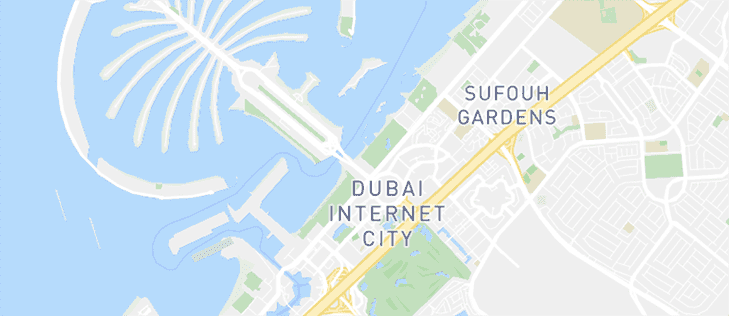 See Listings on the Map
Explore the area
Be the first to hear about new properties
Renting an Apartment in Al Jaz
Running along the Sheikh Zayed Road and Jebel Ali Racecourse Road, The Greens properties have been developed by Emaar Properties. Al Jaz is one of the many residential complexes that make up The Greens community. Spread across 4 individual apartment buildings located between 2nd and 3rd Street, Al Jaz apartments provide you with luxury and comfort at affordable prices.
Types of Apartments in Al Jaz
The residential units available in Al Jaz are more or less similar to what is available in the rest of the community. There are over a hundred flats present for sale and rent but the most commonly found layout consists of either 2 or 3 bedrooms. The unique thing about these rental apartments in Al Jaz is that it has high-quality spacious 3-bed units that are almost 23% larger than the average apartment with three bedrooms in The Greens. Therefore, the average area of a 3-bedroom apartment in Al Jaz starts from 1,500 sq. ft. and goes over 2,000 sq. ft. Subsequently, the average area allotted to a 2-bedroom flat starts from an approximate figure of 1,200 sq. ft. that only deviates up to 1,300 sq. ft.
Rent Price Trend for Apartments in Al Jaz
The apartments for rent in Al Jaz have either 2 or 3 bathrooms, a comfortable and beautiful interior, marble floors, a fully-fitted kitchen with appliances, a large balcony, wide windows and maintenance services. Even with all these spectacular facilities, the rent price trend for these properties is still flexible with a 2-bedroom apartment having an average rental range between AED 100,000/year and AED 105,000/year. The estimated AED/year value, according to the rent evolution data is AED 115,000 after a decline by almost 4%. For 3-bedroom apartments, the average price starts from AED 120,000 yearly and goes as high as AED 155,000/year. However, the rent evolution trend shows the AED/year value to be AED 135,000 as of September 2018.
Highlights of Al Jaz
There are many special features available if you choose to live in Al Jaz, such as spectacular waterways that separate The Views from The Greens. Running along the lake are beautiful pathways that are filled with exotic flowers. These pathways are perfect for evening walks with your pet or by yourself. If you feel like you need a change of scenery then Bluewaters Island, an iconic island destination, is nearby. There is a community mosque present as well where you can go to offer your prayers. Facilities such as schools, nurseries, community parks, gardens, swimming pools, gyms, restaurants, banks, cafes and even ATM facilities are present at walking distance from the complex.