Properties with floor plans
Apartments for rent in Reehan
Last updated date:

Thu, 06 Oct 2022 13:37:09 GMT
90000 to 219000

AED

yearly
Reehan 6, Reehan, Old Town, Dubai

Apartment

One Bedroom | Balcony | Reehan 6 | Oldtown

Reehan 2, Reehan, Old Town, Dubai

Apartment

Spacious and Impressive | Fitted Kitchen

Reehan 2, Reehan, Old Town, Dubai

Apartment

Rare Studio | Great Location | Private Garden

Reehan 7, Reehan, Old Town, Dubai

Apartment

Multiple Options | Chiller Free | High Floor

Reehan 7, Reehan, Old Town, Dubai

Apartment

Specious 2bedroom for rent with Burj View

Reehan 6, Reehan, Old Town, Dubai

Apartment

Reehan 6 Apartment II

Reehan 5, Reehan, Old Town, Dubai

Apartment

Reehan Apartment VI

Reehan 3, Reehan, Old Town, Dubai

Apartment

OT Specialist | Vacant Soon | Study Room

Reehan 1, Reehan, Old Town, Dubai

Apartment

OT Specialist | Luxury Furnished | October

Reehan 8, Reehan, Old Town, Dubai

Apartment

Dewa Inclusive | Calm/Cozy Vibe | Large Balcony

Reehan 3, Reehan, Old Town, Dubai

Apartment

OT Specialist | Bills Inc | Available Now

Reehan 7, Reehan, Old Town, Dubai

Apartment

SPACIOUS 1 BEDROOM APARTMENT FOR RENT IN OLD TOWN

Reehan 8, Reehan, Old Town, Dubai

Apartment

Reehan 8 Apartment I

Reehan, Old Town, Dubai

Apartment

Best Price | 2 Bed | 155 RENT

Reehan 8, Reehan, Old Town, Dubai

Apartment

Lovely Apartment | Overlooking the Community
Find homes by commute time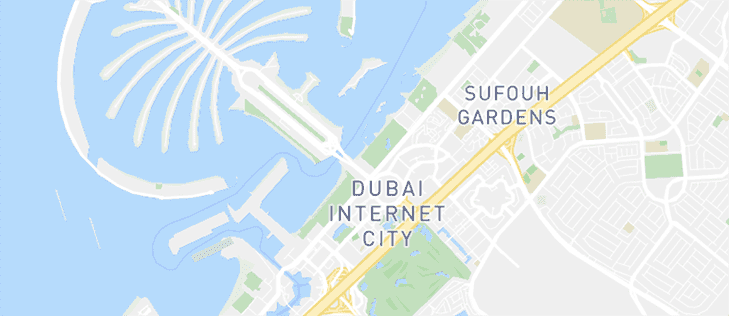 See Listings on the Map
Explore the area
Be the first to hear about new properties
Short Term Apartment Rentals in

Reehan
Renting an Apartment in Reehan
Known by the locals as 'The Original Dubai', Old Town properties are based along the famous Sheikh Zayed Road and they stretch down to the newer parts of Dubai. The residential community is best known for its cultural and historical importance because of the way it presents Arab culture. Walking through Old Town, you'll be able to witness traditional artistry and be surrounded by coral and gypsum buildings. The walkways are shaded and surrounded by an open traditional souq that further opens into a central court decorated with domes, arches, markets, malls and public spaces.
Types of Apartments in Reehan
Amongst the several sub-communities of Old Town, Reehan is one of the most popular ones as it spreads out from Reehan 1 to Reehan 8. The complex is a collection of low-rise to mid-rise buildings that have luxury residential units available for rent and sale. The apartments are available with 1 and 2 bedrooms along with a study and a spacious living room. 1-bedroom apartments in Reehan offer floor spaces that range that range between 825 sq. ft. and go up till 1,000 sq. ft. This makes these residential units around 28% bigger than the rest in Old Town. The area allotted to 2-bedroom units for rent starts from 1,200 sq. ft. and goes up to 1,800 sq. ft.
Rent Price Trend for Apartments in Reehan
Some of the apartments in Reehan have 2 or 3 bathrooms while some of them are furnished like the ones from the PH Real Estate. Other attractions of these units are fully-fitted kitchens, access to a shared pool and an amazing view of the Burj Khalifa. All this is available in a 2-BHK in Reehan at a yearly rent range that starts from around AED 130,000 and goes up to AED 180,000. The rent evolution shows a decline of about 8% that makes the current average figure to be AED 143,000. For single-bedroom apartments, the rent evolution graph is also down by 9.52% because of which the average value as of October 2018 is AED 100,000. Even with the decline, these properties are almost 15% more costly than others in the community.
Highlights of Reehan
There are many basic as well as recreational facilities located near Reehan which include the incredible Fitness First Al Manzil Platinum. You'll be delighted to know that diversified institutes such as Heart of Dance and Dance Studio Dubai are also in close proximity. Being close to Downtown Dubai, it is inevitable to have high-quality restaurants nearby and the ones near Reehan are Starbucks, Nezesaussi Grill Downtown Dubai, Mamak, Downtown and Conservatory Restaurant Al Manzil Hotel. If you want to experience something extraordinary then don't miss out the chance to see Dubai Dancing Fountains that are near Old Town along with the famous locality, Al Satwa.