Apartments for rent in The Imperial Residence
Last updated date:

Sat, 20 Aug 2022 05:03:37 GMT
30000 to 75000

AED

yearly
The Imperial Residence B, The Imperial Residence, Jumeirah Village Triangle (JVT), Dubai

Apartment

1 Bedroom | Spacious Layout | Vacant Now

The Imperial Residence A, The Imperial Residence, Jumeirah Village Triangle (JVT), Dubai

Apartment

JVT Imperial Residence A Spacious Studio

The Imperial Residence A, The Imperial Residence, Jumeirah Village Triangle (JVT), Dubai

Apartment

Fully Furnished | Lavish Space| Open Kitchen

The Imperial Residence Podium, The Imperial Residence, Jumeirah Village Triangle (JVT), Dubai

Apartment

Fully Furnished | Spacious | Multiple Cheques

The Imperial Residence B, The Imperial Residence, Jumeirah Village Triangle (JVT), Dubai

Apartment

Large 1BR Apartment With Balcony For Rent

The Imperial Residence A, The Imperial Residence, Jumeirah Village Triangle (JVT), Dubai

Apartment

Furnished 1 BR | Perfect Location | Amazing Facilities

The Imperial Residence A, The Imperial Residence, Jumeirah Village Triangle (JVT), Dubai

Apartment

One bedroom in jumeirah village (jvt)

The Imperial Residence B, The Imperial Residence, Jumeirah Village Triangle (JVT), Dubai

Apartment

LUXURY 1 BR APT | HIGH FLOOR | SPECIOUS LAYOUT | FURNISHED

The Imperial Residence A, The Imperial Residence, Jumeirah Village Triangle (JVT), Dubai

Apartment

Chiller Included I Fully Furnished I High Floor

The Imperial Residence, Jumeirah Village Triangle (JVT), Dubai

Apartment

FULLY FURNISHED|BEST LOCATION|HUGE LAYOUT|HIGH FLOOR|JVT

The Imperial Residence B, The Imperial Residence, Jumeirah Village Triangle (JVT), Dubai

Apartment

Large 1BR Apartment With Balcony For Rent

The Imperial Residence B, The Imperial Residence, Jumeirah Village Triangle (JVT), Dubai

Apartment

1 Bed | Unfurnished | High Floor | 43k | 4Chqs

The Imperial Residence A, The Imperial Residence, Jumeirah Village Triangle (JVT), Dubai

Apartment

1 BEDROOM IN JVT FURNISHED READY TO MOVE

The Imperial Residence B, The Imperial Residence, Jumeirah Village Triangle (JVT), Dubai

Apartment

Ready to Move | Well maintained | Unfurnished

The Imperial Residence A, The Imperial Residence, Jumeirah Village Triangle (JVT), Dubai

Apartment

JVT Semi Furnished Studio in Imperial Residence

The Imperial Residence B, The Imperial Residence, Jumeirah Village Triangle (JVT), Dubai

Apartment

2 Bedroom on Higher Floor in Imperial Residence

The Imperial Residence B, The Imperial Residence, Jumeirah Village Triangle (JVT), Dubai

Apartment

BEST DEAL IN JVT 2 BEDROOMS NEAR TO SUN MARK SCHOOL

The Imperial Residence A, The Imperial Residence, Jumeirah Village Triangle (JVT), Dubai

Apartment

JVT | Pool View | Unfurnished Apartment

The Imperial Residence A, The Imperial Residence, Jumeirah Village Triangle (JVT), Dubai

Apartment

Unique Layout | Top Quality | Prime Location

The Imperial Residence A, The Imperial Residence, Jumeirah Village Triangle (JVT), Dubai

Apartment

Spacious Layout | Low Floor | Imperial Resi

The Imperial Residence, Jumeirah Village Triangle (JVT), Dubai

Apartment

Ready to Move In | Wooden Floor | Well Maintained

The Imperial Residence B, The Imperial Residence, Jumeirah Village Triangle (JVT), Dubai

Apartment

FURNISHED HIGH FLOOR 1 BEDROOM IN JVT

The Imperial Residence A, The Imperial Residence, Jumeirah Village Triangle (JVT), Dubai

Apartment

1 BEDROOM WITH KITCHEN APPLIANCES IN JVT

The Imperial Residence A, The Imperial Residence, Jumeirah Village Triangle (JVT), Dubai

Apartment

JVT 2 BEDROOM HIGH FLOOR wooden flooring
Find homes by commute time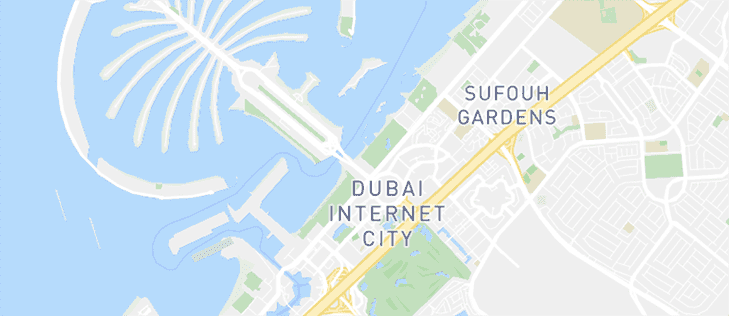 See Listings on the Map
Explore the area
Be the first to hear about new properties
Short Term Apartment Rentals in

The Imperial Residence
Renting an Apartment in The Imperial Residence
Proudly encompassing over 6,000 planned residential units, the real estate in Jumeirah Village Triangle is an asset for Dubai. Nakheel, the developer that holds an impressive portfolio of stunning projects across the emirate, has engineered the development of Jumeirah Village Triangle. The twin towers of The Imperial Residence are located just inwards the eastern corner of Jumeirah Village Triangle. This locality allows it to be directly linked to the emirate's thoroughfare, Sheikh Mohammed Bin Zayed Road (E311).
Types of Apartments in The Imperial Residence
Among other top-notch properties in Dubai, renting a property in JVT is beneficial for you by all means. The Imperial Residence is a freehold property in Jumeirah Village Triangle built by Tameer. This project was launched in 2007 and took 6 years to be completed. The Imperial Residence is based in district 5 of Jumeirah Village Triangle and the exquisitely designed property consists of 2 mid-rise residential towers: The Imperial Residence A and The Imperial Residence B. Each tower stands at a height of 134 metres and boasts 28 floors, emerging through a 4-floor high podium. There are around 510 ready-to-occupy flats with a distribution of 1 and 2-bedroom residential units. The grand lobby at the ground level of the apartments is floored with impeccable marble tiles. On one side of these towers, the balconies overlook the vibrant community of Jumeirah Village Triangle while the other side offers fabulous views of the metropolitan city and the upscale neighbourhood of Jumeirah Village Circle.
Rent Price Trends of Apartments in The Imperial Residence
The Imperial Residence mostly feature 1 and 2-bedroom apartments for rent. The 1-bedroom apartments for rent in The Imperial Residence offer floor-plans ranging between 770 sq. ft. to 950 sq. ft. The rental price of these elegant apartments varies between AED 50,000 and AED 80,000 per annum. The lavish 2-bedroom flats have an average area of 1,111 sq. ft. Renting these apartments could cost you around AED 80,000 per year, at the very least.
Highlights of The Imperial Residence
The Imperial Residence properties are well-equipped with top-class amenities and facilities like card-controlled apartment access, free laundry service, emergency generators and an efficient 24-hour maintenance system. Those who aspire to stay fit will have many opportunities to stay healthy while living in The Imperial Residence apartments; one will find a modern health club that includes a gym with various exercise equipment. Additionally, there is an outdoor swimming pool along with a separate wading pool for children. There is a covered parking space for over 690 cars. Working parents living in The Imperial Residence can benefit from Day Care Nursery that has a colourful play area for children. Pet Village, based at the ground level, specializes in training and grooming of pets. Marts like Cherry Grocery and Al Rukn Al Shami Fresh Meat have all the fresh produce and ingredients one may require to cook a meal. Ladies can also revel in the fact that Gladys Beauty Salon and Chi Nail Spa will cater to all their beauty needs.